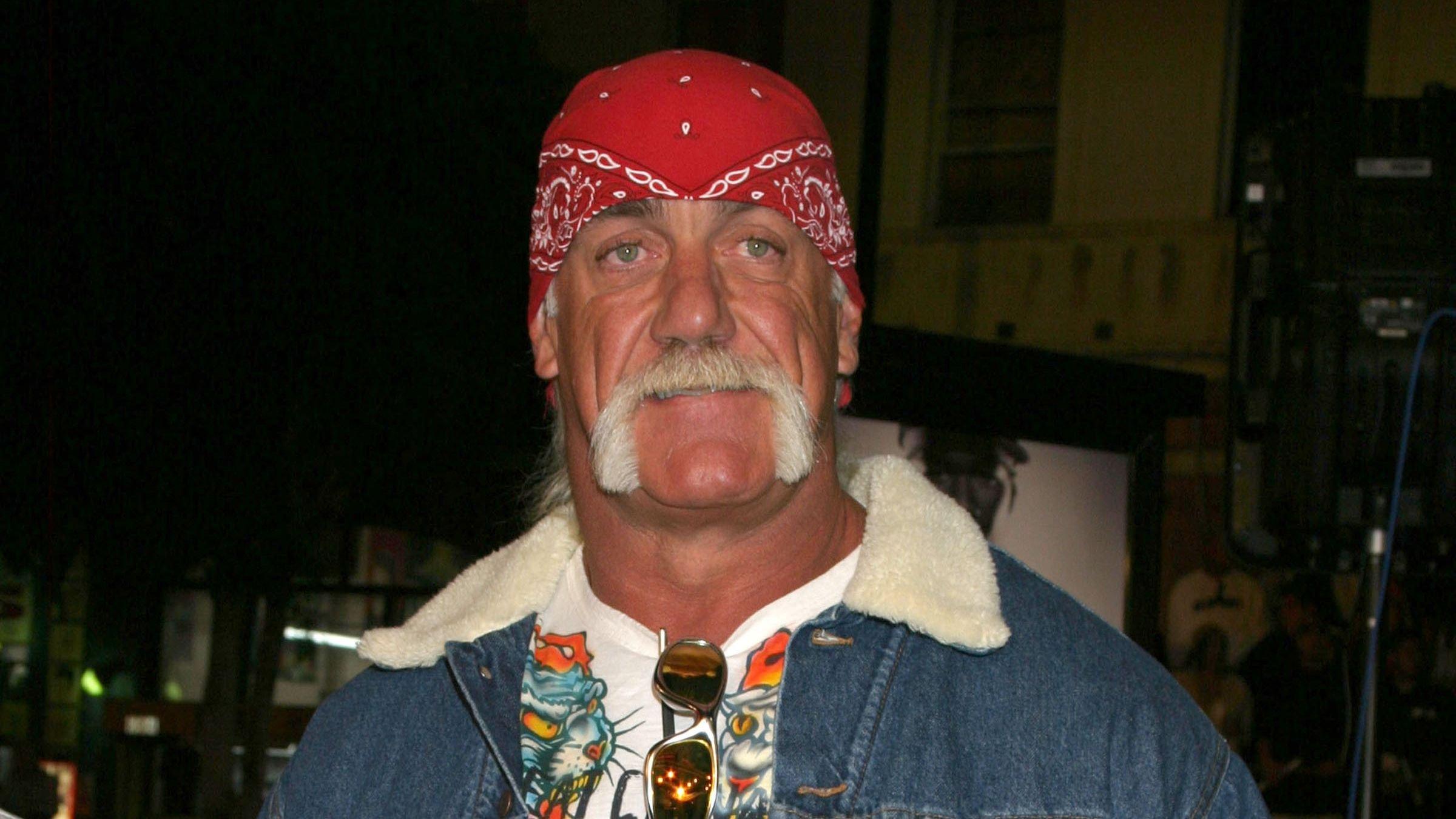 Hulk Hogan's 24-Inch Biceps Appear Smaller Alongside Arnold Schwarzenegger
Hulk Hogan is arguably the biggest sports icon that the world is ever going to have. Everybody all over the world loves this guy to no measure and rightfully so. On top of him being one of the biggest athletes in the entire world, he's also just a genuinely good guy and usually leaves a smile on many people's faces. Typically in the older generations.
Article continues below advertisement
Hulk Hogan's Biceps Are Massive
His biceps are absolutely huge and that's no surprise to anybody who has any idea who he is. His biceps have been one of the biggest ones that we've ever seen in the entire world in our lifetimes and that's not going to change no matter what type of substances or workout regimens that other people have.
Hogan Can't Return To Action
Unfortunately, Hulk Hogan is not allowed to return to action anymore because of some of the injuries that he's faced throughout his career. This doesn't mean that he's still not training as hard as he once was, but it certainly does make sense if he's not training the same that he was when he was younger because of the injuries that he's dealing with and just being older now.
He's been on record saying that he has 24-inch biceps and although that does usually look true, a rare photo of Hulk Hogan and Arnold Schwarzenegger has surfaced on a Facebook page called Bring Back Hulk Hogan and they don't look nearly as big as they normally are.
Article continues below advertisement
Hogan Has Admitted To Using Substances, Or Did He?
Hogan has had a few things to say about using steroids, or any other form of a substance.
"It was kind of a wave of what was the correct thing to do at the time. In the '70s, 80′s, doctors would write you a prescription for a ster*id; every sport in the world was doing it. The mindset was, 'It was safer than taking sugar'…"
The WWE Hall of Famer added, "I would tell kids to train, say their prayers, and take their vitamins. But it wasn't just vitamins I was taking…"
In a different interview, he had this to say, so it is tough to tell if he has used steroids or not.
"I trained for twenty years, two hours a day to look like I do… I am not a ster*id abuser, and I do not use ster*id."
Why Did The Photo Look Like This?
There are multiple reasons why this could be the case, but one thing that is something to think about is that it could have just been the lighting of this photo or the way that he was standing.
Sometimes when people are standing, you can't always see how big they truly are. This is common for many people as some people even like to say that they have a good side of their face whenever they are standing on one side of the photo. Hulk Hogan likely just wasn't working out that week, the lighting was bad, or it's just a bad photo of the two.