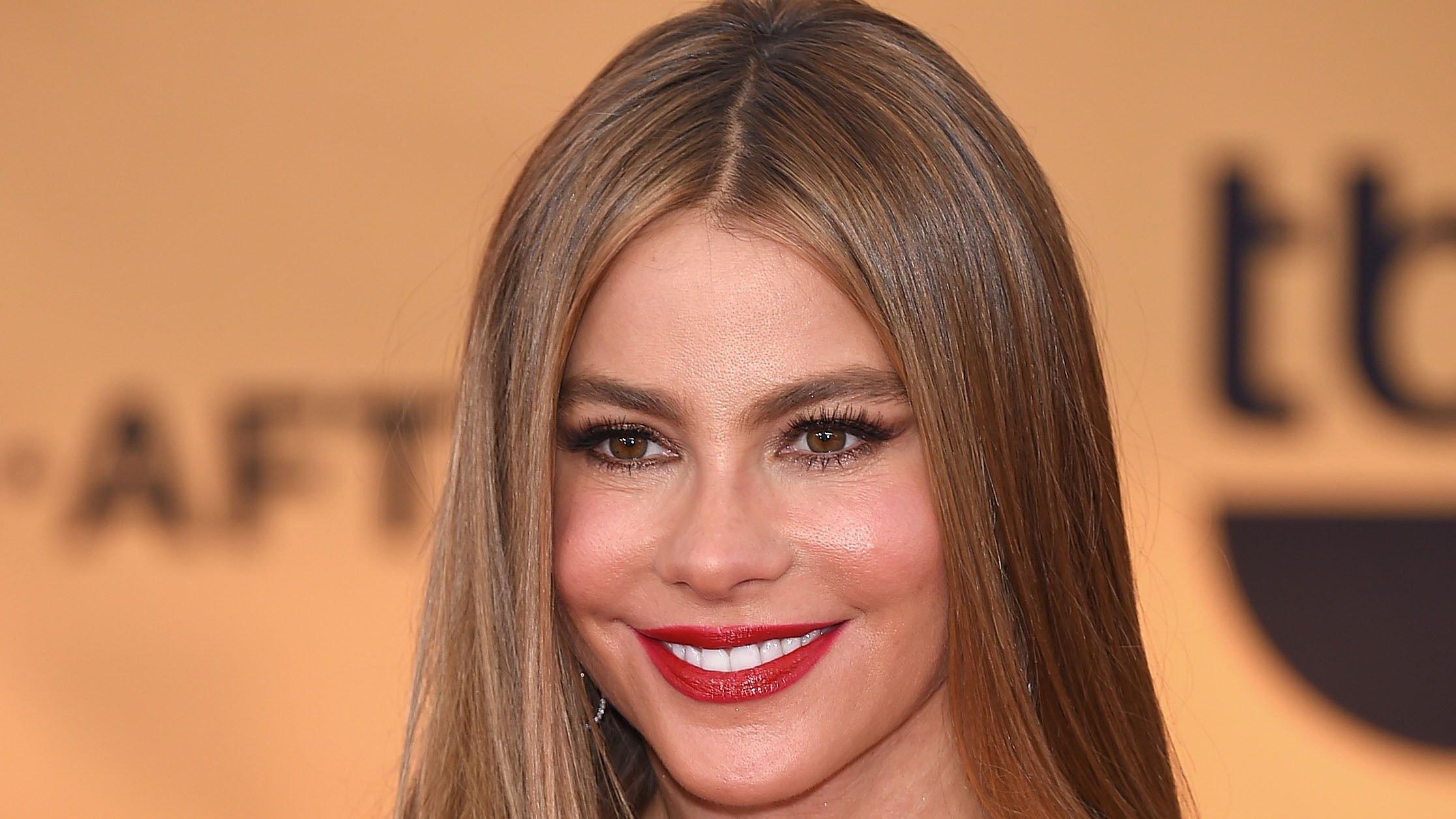 Sofia Vergara Sizzles In A Low-Cut Bodice
"Easy like Sunday Morning" was the theme for Sofia Vergara last week as the actress kept it easy breezy in a casual two-piece jumpsuit. This post came before she stunned at the 2022 Primetime Emmys in a diamond-encrusted Lorraine Schwartz-Dior dress. There's no doubt that she's still a beauty, even at 50!
Vergara has an Instagram audience of 27.6 million and counting, always waiting for her next post as she goes about her work and private life. Low-cut bodices aren't novel for the actress, but it's been a while since she dressed casually since she's been busy with judging on America's Got Talent.
Article continues below advertisement
Glowing On A Sunday
Vergara used the post to advertise Foster Grant sunglasses since she became an ambassador a while back. The actress designed different pieces inspired by her style, and this ombre brown animal print frame is part of her collection. She paired it with a corseted top, high-waist pants, and a sewn-on belt.
Her satin outfit shone in the sun and stood against the plain white walls in her background. Vergara wore her shiny dark blonde hair in a casual wave and wore nude makeup, completing her everyday look. She hoisted her hand to hold one side of the sunglasses drawing attention both to her thin bracelet and the post's focus.
Looking Fancy In Casual Animal Print
Despite not being chanced this summer, Vergara does casual so well, as seen in the picture above. The actress slayed in a black lace knee-length dress with see-through three-quarter sleeves and a u-cut neckline. She sat on the edge of a fence and propped her animal print Dolce & Gabbana mini tote by her side for the campaign.
Animal print is something Vergara wears flawlessly, and she confirmed this in a recent AGT post. She wore a silk dress with a corseted bodice and a ruched skirt for the penultimate episode as she announced opening two slots for the finals. Vergara wore long and curly hair and accessorized the outfit with gold jewelry.
Vergara consistently proves she's more than a pretty face with her latest business decision. In 2014, she bought a Beverly Hills mansion for $10.9 million and renovated parts of it to improve its value.
Two years ago, she and her husband, Joe Manganiello, moved out of the upscale estate into another million-dollar mansion in the Beverly Park area, then listed their old place for almost double the value! The Beverly Hills mansion is now worth $19.6 million, which is more than 50 percent profit for the actress, including the Realty commission.
Looking Back
Vergara has always been hardworking, even as a young teenager. She started her career in Colombia as a model before moving on to presenting and later acting. In a recent throwback pictures slideshow on Instagram, the 50-year-old celebrated growth in Hollywood and thanked contributors in her career.
Her work on Modern Family made her one of the highest-paid actresses worldwide, and she's set to return to the screen this year. Vergara would feature as the titular character in Netflix's Griselda about the Colombian drug lord.