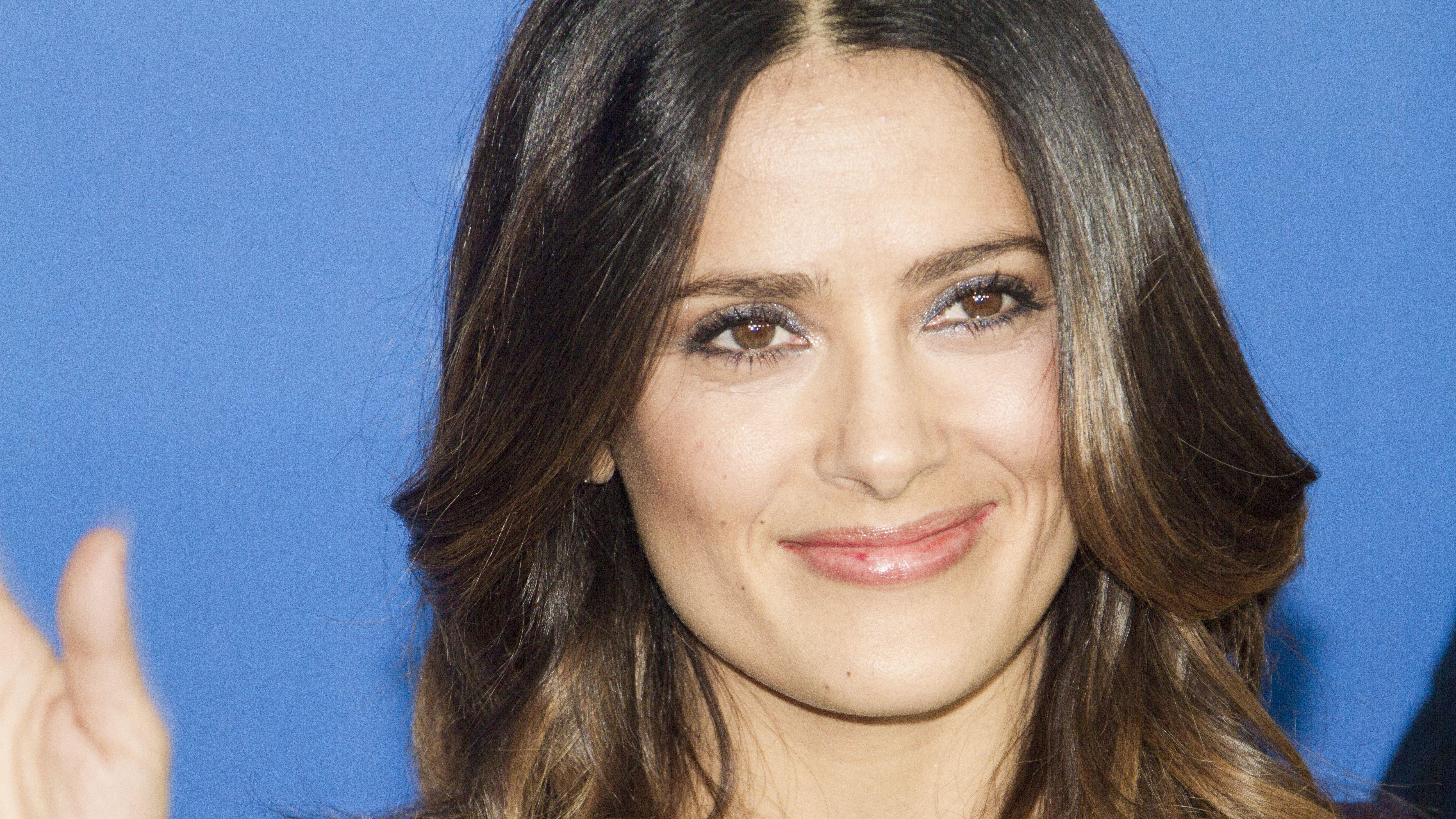 Salma Hayek Celebrates Birthday With Mariachi Band Sing Along
Every one of Salma Hayek's 21.7 million Instagram followers knows how much she cares about her roots. The Mexican-American actress turned 56 earlier this month and decided to celebrate her birthday Mexican-style by singing with a Mariachi Band.
She invited the band to her home and dressed up in a ruffled red dress to meet them. It's no surprise that the dress was made Flamenco-style as it blends with the theme of the day.
Article continues below advertisement
A True Mexican Moment
Hayek looked stunning with her brown hair worn in wide curls and her makeup light enough not to overshadow her beauty. Her red dress was sleeveless with a plunging V-neckline and multi-tiered ruffles on the hem and skirt. Hayek accessorized the dress with a single long necklace falling beyond her exposed cleavage and unseen shoes.
She ended the performance with a dance, proving to the end that she's very in tune with her origins.
Stopping To Smell The Roses
Following the birthday celebration, Hayek attended the book launch of her friend, Edward Enninful. She showed up to the event in a white tulle dress with ruffles on the sleeves and tiers on the skirt's lower body. This time, however, she packed her brunette hair into a bun and carried a white mini tote. Hayek's message was simple, "Stop and Smell the roses."
Hayek, who read the book, A Visible Man, had only good things to say about the memoir. She said the book "will inspire so many people through your unstoppable spirit so full of kindness."
Her string of celebrations follows a busy period of filming and promoting movies she shot in 2020/2021. Top of that list is Marvel's Eternals where she played a superhero for the first time leading her to tag the moment a humbling experience.
Article continues below advertisement
Hayek Joins Magic Mike
Earlier this year, there were rumors of Hayek replacing Thandiwe Newton in the third installment of Magic Mike, and she confirmed it with a video of her and Channing Tatum on his birthday.
The producer/actor and his co-star danced gleefully as they celebrated in their dressing trailer. A decorator transformed the serious space into a frenzy of balloons and fairy lights. According to the actress, Tatum is a joy to be around. The video has since garnered 14.7 million views which tells the actors that fans are interested in watching their dynamic play out on screen.
Last July, Tatum teased a lap dance scene with the actress during an interview with Entertainment Tonight.
Upcoming Movies In 2023
While she enjoys her few months of vacation, Hayek's fans can't wait until she begins promotion for her 2023 movies. She'll reprise her voice role as Kitty Softpaws in Puss in Boots: The Last Wish, then appear in the Angelina Jolie-directed movie, Without Blood. The latter is the telling of "horrific acts of violence in Italy during wartime."
Hayek calls it a dream come true to work with Jolie again. The duo first collaborated on Eternals where the older actress played Ajak, leader of Jolie's character, Thena. They've since built a close friendship and Hayek says she trusts the Mr & Mrs Smith actress' judgment behind the camera.