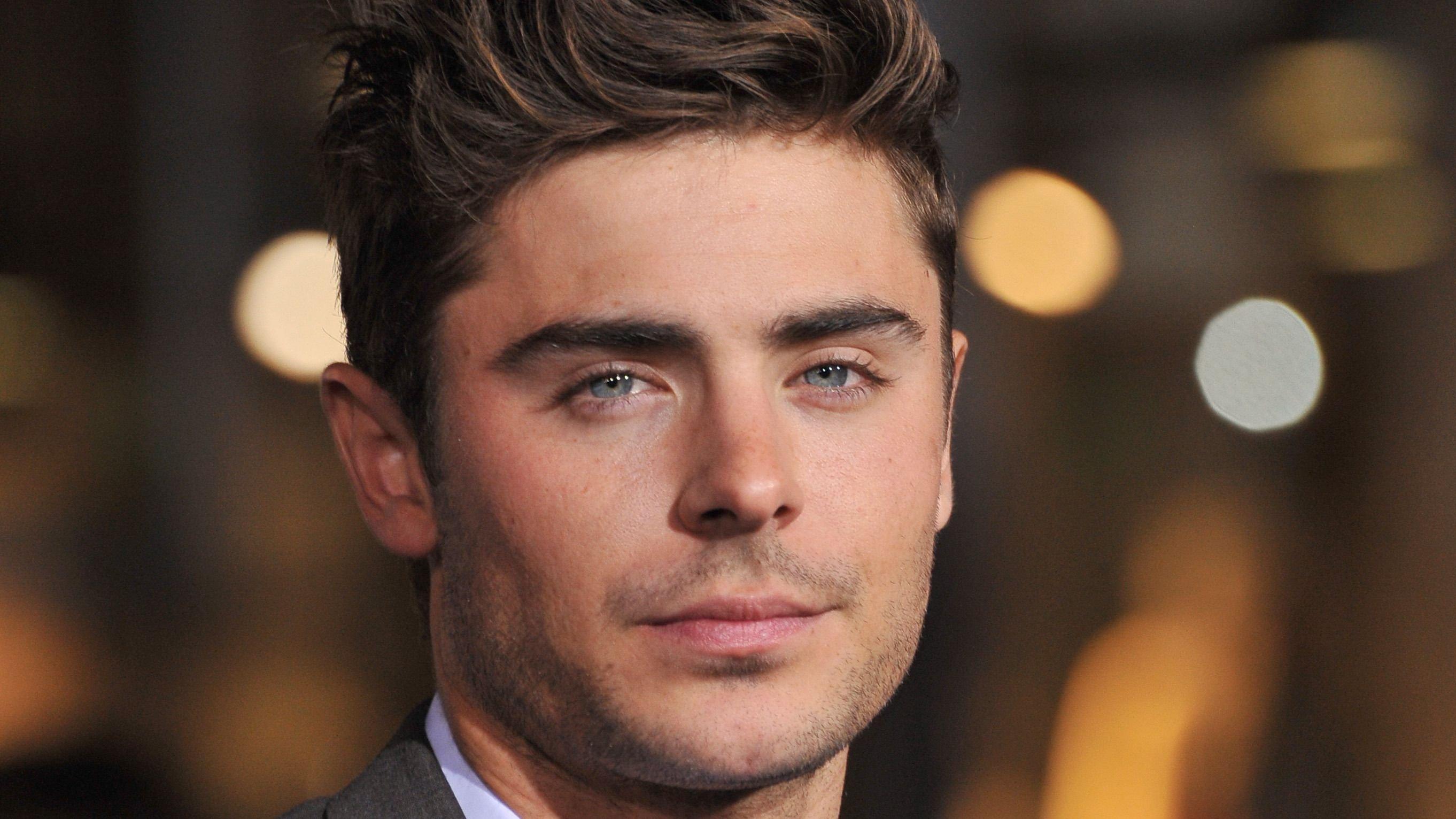 'I Just Don't Go Out': Zac Efron Talks Struggling With Agoraphobia
High School Musical star Zac Efron recently opened up about his struggles with agoraphobia during his October 2022 Men's Health cover interview.
Article continues below advertisement
Zac Coping With Agoraphobia - "I just don't go out"
Despite having a tremendously successful acting career throughout the last 17 years of his life, which has seen him acting in theatre and starring in movies such as the Neighbors, The Lucky One, We Are Your Friends, That Awkward Moment, and Mike And Dave Need Wedding Dates to name a few, Efron, 34, told the publication he has a bad case of the jitters when he's in crowded places and isn't a fan of "people in large groups".
The Baywatch actor said his agoraphobia — an anxiety disorder that involves the fear of going into crowded spaces, or sometimes leaving one's home — has caused him to live somewhat of a reclusive lifestyle. "I just don't go out," Efron revealed. "People in large groups, it triggers my agoraphobia."
Down To Earth With Zac Efron
This hasn't slowed his métier however, instead, Efron has taken a more selective approach to his career, veering toward projects like his Netflix travel show called Down To Earth With Zac Efron. The docu-series captures the actor's journeys around the world with wellness expert Darin Olien to explore healthy and sustainable ways to live. Season 2 drops in late fall.
Efron isn't the first Hollywood celebrity to open up about this anxiety disorder; Kim Basinger and Donny Osmond have also been candid about their experiences with agoraphobia in the past. Back in 2000, Osmond said he "would have chosen death" over performing on stage if given the choice.
Article continues below advertisement
Efron's Unattainable 'Baywatch Body'
The actor also spoke about his impossible 'Baywatch' body in his Men's Health feature to let readers know that getting those immaculately chiseled-looking muscles wasn't naturally attainable nor was it healthy.
"There's just too little water in the skin," Efron explained. "Like, it's fake; it looks CGI'd. And that required Lasix, powerful diuretics, to achieve. So I don't need to do that. I much prefer to have an extra, you know, 2 to 3 percent body fat."
For the 2017 filming, Zac had to maintain a rigorous training regimen to stay in shape, which put his mind and body under a lot of pressure. Not only was he forcing a limited diet of the same three meals every day, and over-training but also struggling with insomnia – and the effects of such long after filming.
"I started to develop insomnia and I fell into a pretty bad depression, for a long time. Something about that experience burned me out," the Gold actor said. "I had a really hard time recentering. Ultimately, they chalked it up to taking way too many diuretics for way too long, and it messed something up."
Still Putting In The Work
Nowadays, the movie star may be a couple of pounds heavier but still keeps up an active presence at the gym while sticking to a vegan diet. Since experimenting with eating purely vegan back in 2018, The Greatest Showman actor admitted it had "completely changed the way that my body works, and the way that I metabolize food, the way it turns into energy, the way that I sleep. It's been brilliant. It's been great for my exercise, and great for my routine." These days Efron has maintained his much-talked-about muscles and showing off as much in his latest films and on the 'Gram.