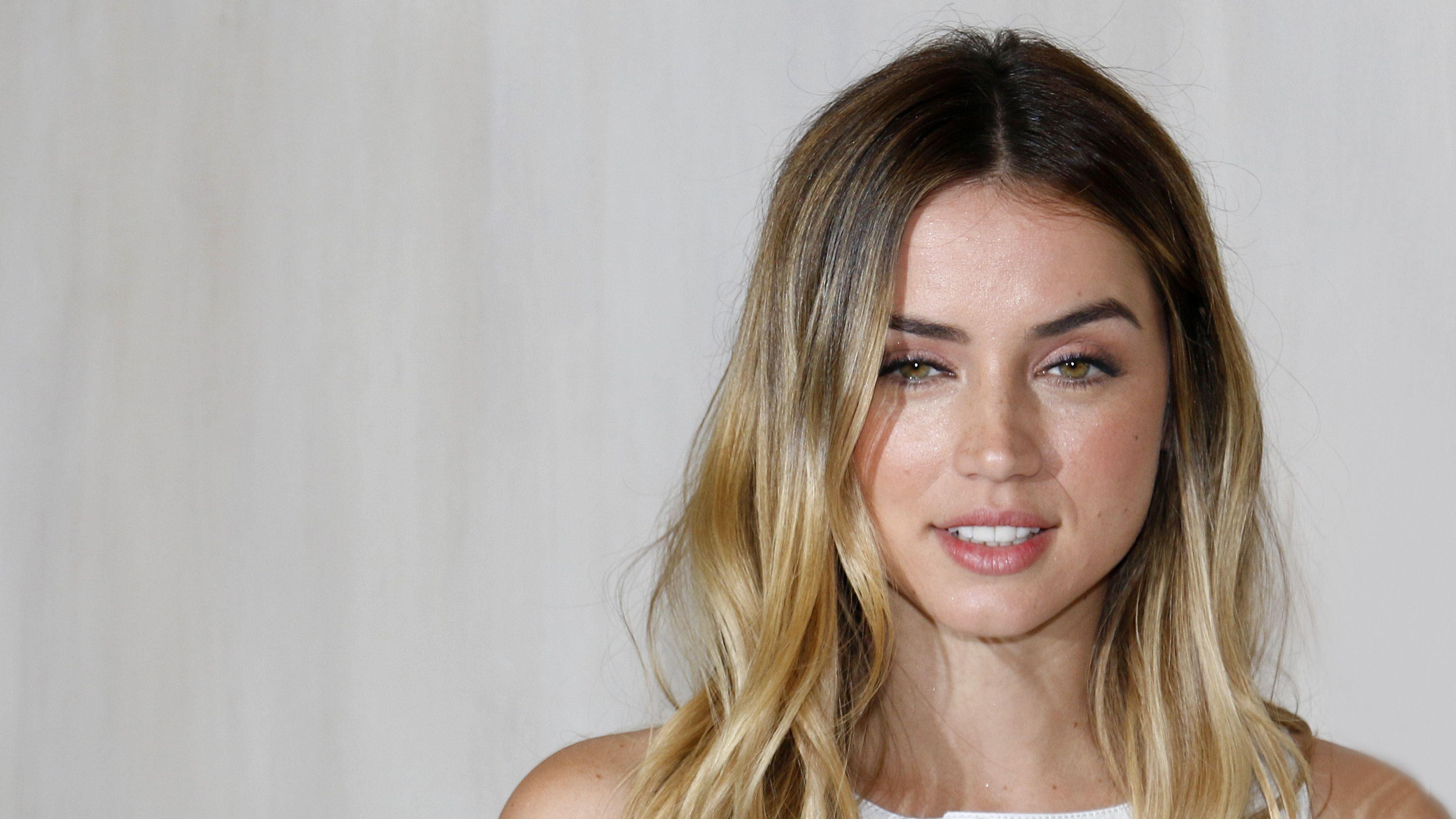 Ana de Armas Turns Heads In Tiny Bikini
At 34 years of age, Ana de Armas is one of the up-and-coming actresses that has landed in Hollywood with a huge splash. After starring in a multitude of movies over the last couple of years with some of the industry's biggest stars, Ana is slowly but surely becoming a household name. The brunette beauty continues to show her acting prowess in films that criss-cross between action and comedies, to dramas and bio-pics. Her latest movie, Blonde, is expected to garner her major awards. Portraying the iconic Marilyn Monroe, Ana de Armas not only looks exactly like the tragic star but embodies her in ways that many critics are hailing as one of the most captivating performances of 2022.
Article continues below advertisement
Ana Brings The Beauty In Blue Bikini
Stunning in whatever she wears, Ana de Armas took a bit of time from her busy schedule to hit the beach and chose to do so in a gorgeous two-piece powder blue bikini. The bikini top featured small cut-outs and add subtle beauty to an already beautiful top. With her dark tresses swept up in a bun and sunglasses, she has the summer look covered!
Article continues below advertisement
Ana's Hollywood Hustle
Quickly after making the trek from Spain to Los Angeles, de Armas made some serious headway, landing plum roles in big Hollywood movies that got her name and face out there. She began with Knock Knock in 2015, then moved on to comedy in War Dogs the next year. She made an even bigger leap with the science fiction sequel Blade Runner 2049 starring Ryan Gosling. Then, she was cast alongside Daniel Craig in two movies: first up was Knives Out, then as a Bond Girl in the film No Time to Die in 2021. She later starred with former lover Ben Affleck in Deep Water. The combination of these movies exposed her to different audiences and more people know who she is, but there's still a lot to learn about the Cuban-Spanish actress.
Spain Sealed Her Fate As An Actress
At just 18 years of age, de Armas moved to Madrid, Spain and within weeks she was introduced to Luis San Narciso, the casting director that placed her in Una Rose de Francia. She next starred in El Internado, the Spanish teen drama that became extremely popular and made her a celebrity in Spain. Fighting not to be typecast, de Armas requested to be written out of the show in the penultimate season. This is when she made her dive into the Hollywood scene in a major way!
Ana Goes 'Blonde'
For the Netflix biopic Blonde, de Armas really had to pull out all the stops, auditioning several times before finally winning the role, and then working with a dialect for more than a year to perfect the voice of the charismatic Monroe. It seems to have worked, however, as the accolades are pouring in!