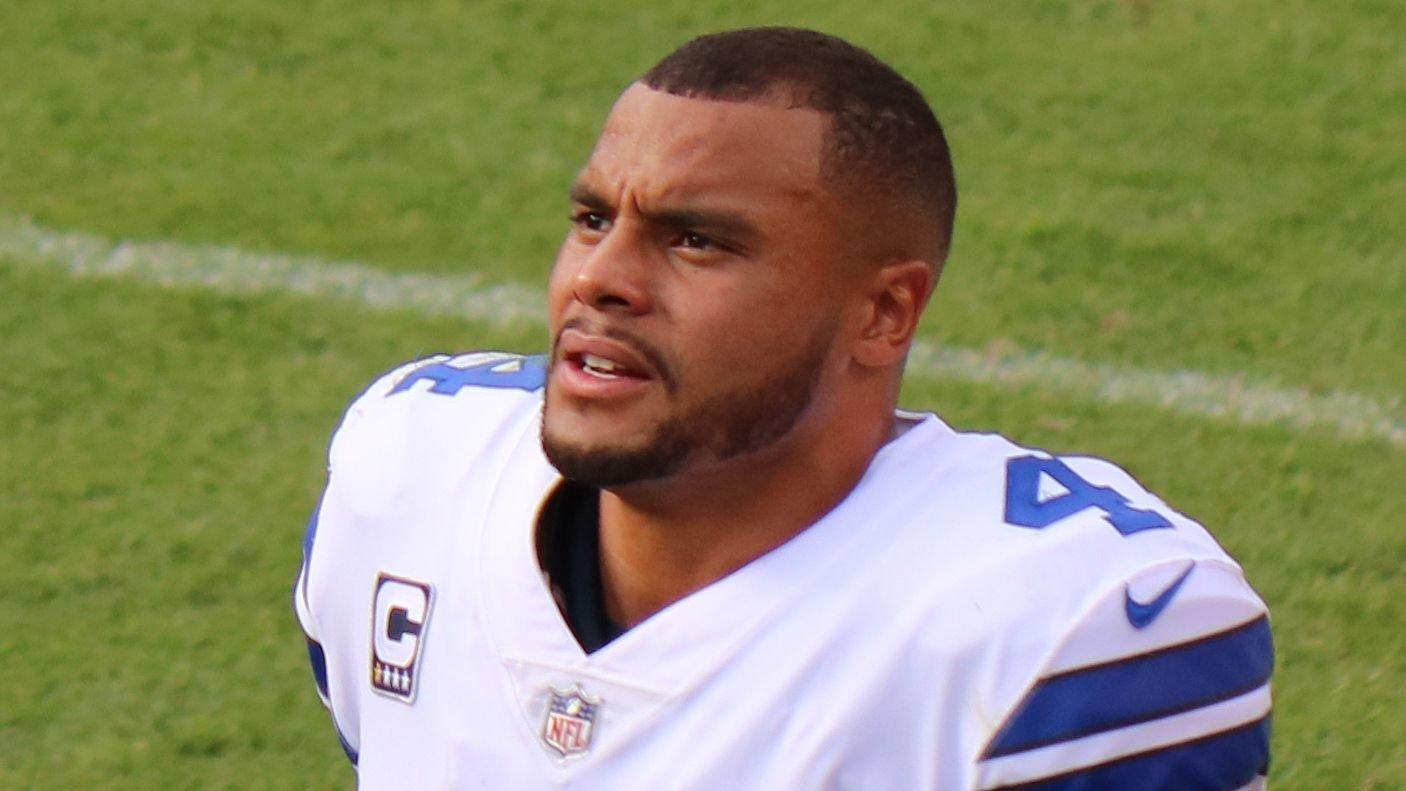 NFL News: Jerry Jones Shares Worrisome Update On Dak Prescott
The Dallas Cowboys went through hell in their first game of the NFL season. Not only did they fail to beat Tom Brady and the Tampa Bay Buccaneers at home, but they also lost Dak Prescott.
The Cowboys QB fractured his thumb and will have to undergo surgery and be on the sidelines for the next six-to-eight weeks, putting a lot of pressure on their defense to keep their playoff aspirations alive.
Article continues below advertisement
Prescott Will Miss Half Of The Season
Prescott will still be back at some point in the season. So, team owner Jerry Jones isn't ready to give up hope and sound off the alarms just yet:
"You have to look at the fact that, no, he is not out for the year in any way. He'll be out several games, but not out for the year," Jones said after the game. "Let's just get in here and win some games and be there so we can compete for that playoff when the time comes."
-
He Wants To Be Out There
Dak was once considered one of the most durable QBs in the league. When asked about it, he claimed that not being able to help his team and play is even worse than the injury itself. Then again, it's all a part of the game:
"Yeah, it's very disappointing, but injuries happen," Prescott said. "Can't necessarily control it. Just unfortunate. I'm obviously going to miss some time, not be there for my team. That's what hurts more than anything, especially after the start that we just put out there. I wanted to be able to respond and not necessarily having that opportunity for several weeks. Yeah, it's unfortunate, but I'll do what I've always done anytime adversity comes. Take it on head first and I'll give my best, and I'm sure I'll come out of this better."
-
Article continues below advertisement
Prescott Discloses His Injury
Prescott thought he had jammed his finger and could play through it. However, he couldn't even grip the football, so it became clear that he wasn't ok:
"Thought I jammed it," Prescott said. "I mean, I've hit on however many bodies, a lot in my career, and never really had anything [except] maybe a jammed finger, and I actually thought that's what it was. The next play I realized I couldn't grip the ball, let the sideline know. Then, when I got off, I told the trainers the same thing. I said, 'I can't grip it. I feel like if you yank it, I'll be OK,' and I came in and got X-rays and things were different."
-
What's Next For Dallas?
The Cowboys were already dealing with several injuries on offense, so missing their QB1 for half of the season only makes things more complicated.
They'll continue to trust Cooper Rush as their gunslinger until Prescott comes back, but some speculate they could also be in the mix for Jimmy Garoppolo, who's the best backup in the league right now. Whatever the case, their playoff hopes are already in jeopardy and it's been just one game.