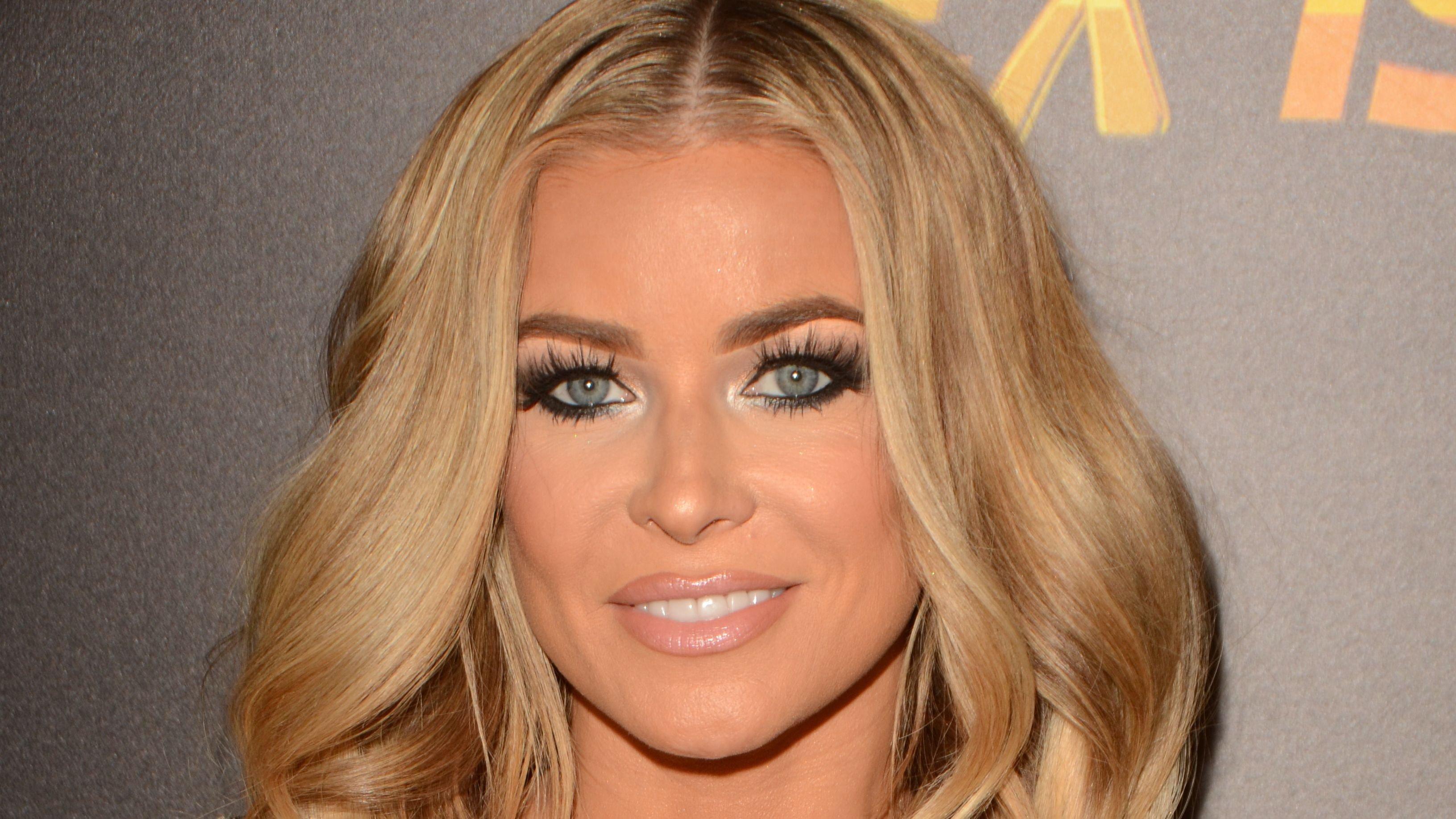 Carmen Electra Turns Heads In Jaw-Dropping White Minidress!
Carmen Electra is the stage name of Tara Leigh Patrick, a US-based actress, supermodel, vocalist, and media figure. At 50 years of age, she is renowned for her many abilities since she has managed her many careers admirably and gained enormous recognition throughout her life. With over 1.4 million Instagramfollowers, Electra has been a fixture in the industry for more than 30 years.
Article continues below advertisement
Carmen Takes The Summer By Storm In White Minidress
Carmen looks great in any color, but with this white minidress and accompanying white top, the model knocks it out of the park. Showing off all her curves, Carmen accentuates the look with black sunglasses, a black clutch, and black strappy heels. This is a fashion win across the board; her fans couldn't agree more!
Carmen's Rise To The Top
After relocating to Minneapolis, Carmen Electra encountered Prince, who worked on producing her 1993 self-titled first studio album. With her repeated placements in Playboy magazine beginning in 1996, Electra launched her reputation as a fashion model.
Article continues below advertisement
Here Comes Hollywood!
Carmen Electra is well recognized for her role as Lani McKenzie in the television show Baywatch, which aired from 1997 to 1998. In addition to appearing in films and television shows, Carmen Electra has also appeared in several music videos. Some of those videos are well-known, such as Bloodhood Gang's 'The Inevitable Return of the Great White Dope,' 'LA Girls, No Love, and many more. Nevertheless, because she gave her all to the musical, design, and film sectors, Electra received significant attention during her career. The general public and her devoted, rabid admirers have heaped praise and admiration onto Carmen Electra. Due to her excellent performance, she is adored by everyone, particularly young men
Carmen's Personal Life
Electra's mother passed away from brain cancer in August 1998, and Debbie, her older sister, passed away from cardiac arrest two weeks later. Electra had already been courting NBA star Dennis Rodman at the time. In Las Vegas, Nevada's Tiny Church of the Flowers, she married Rodman in November 1998. Rodman requested a divorce nine days later, alleging he was "incoherent of mind" when the couple was married. Electra clarified:
"It's simple to become engaged in the present. You initially consider it romantic before realizing, "Hell, we had it in Vegas," It is comparable to ordering a hamburger from a fast food chain." The couple got back together and spent New Year's Eve jointly, but after four months, they reached a mutual decision to divorce in April 1999.