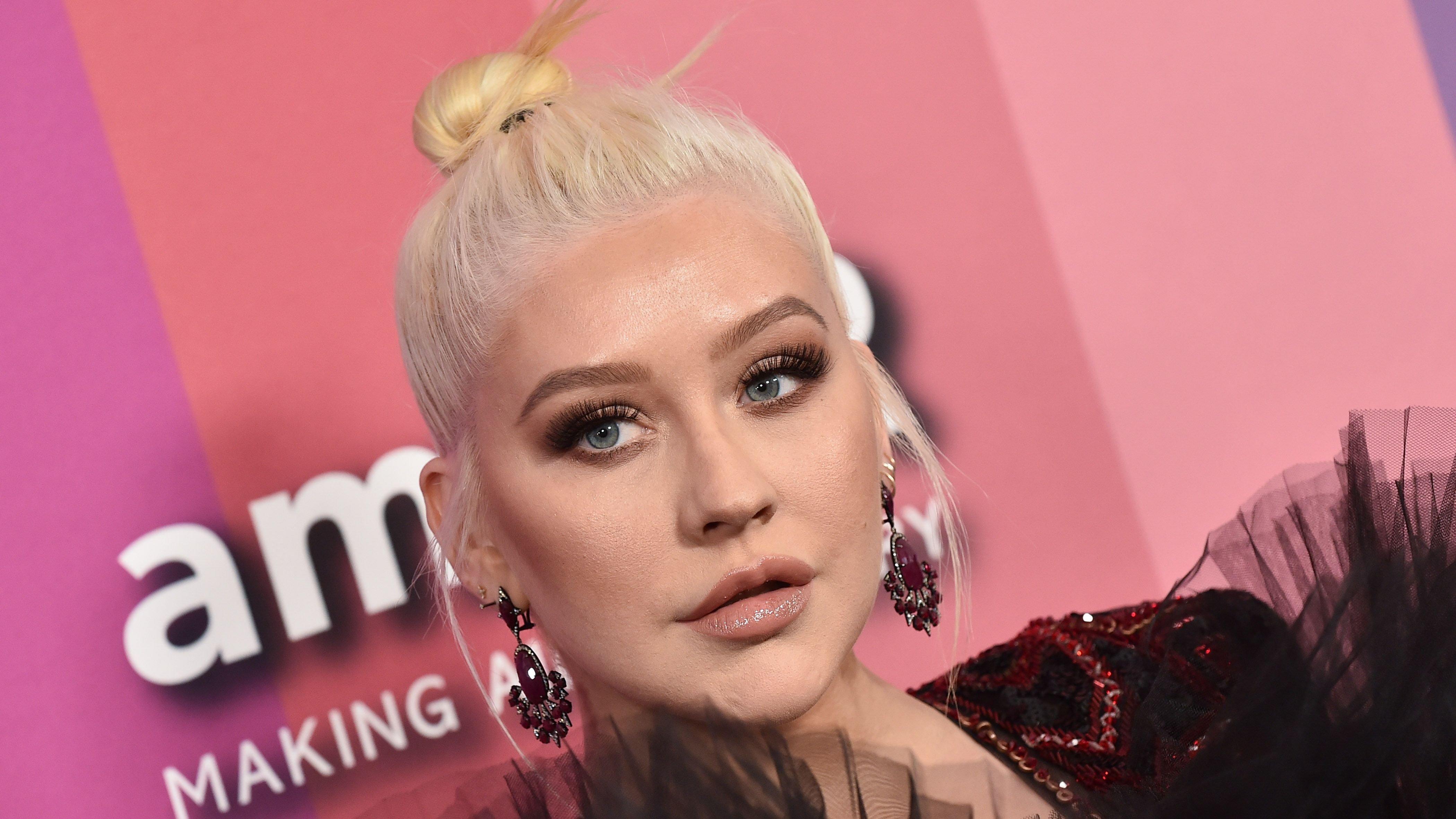 Christina Aguilera Enjoys The Weather In Bikini
After a busy summer touring around America and other international festivals, Christina Aguilera took time off to rejuvenate her energy. As she gears up to resume the performance of her latest self-titled album, Aguilera, the singer needed the relaxation time. She spent a short vacation period with her partner, Matthew Rutler.
The couple swam in an expansive pool, and Aguilera spent extra time sunbathing in what she called a "Religious Experience" as she appreciated herself.
Article continues below advertisement
Sunkissed Beauty
The mother of two wore all-white swimwear, mirroring the peace she felt within her spirit. Her bikini consisted of a triangle halter neck top, matching bottoms, and an oversized white shirt worn loosely on her shoulders.
She wore her long platinum blonde hair in a beach wave and painted her toes a bright red, adding spark to her otherwise cool outfit. While sunbathing, Aguilera wore a wide-framed back sunglass to shield her eyes from the sun. Luckily, it added spunk to her outfit and made her look even cooler.
All Natural With No Filter
In another post, the singer sat on the pool steps and leaned back to capture the sun rays on her skin. Thanks to her oversized sunglasses, she gazed directly into the sun without fear of hurting her eyes. Aguilera appreciated her curves and showed them unabashedly without filter or editing. Her fans couldn't get enough of the originality leading them to crown her Queen in the comments.
Article continues below advertisement
Looking Back On Her Success
Aguilera has had such a successful summer that she had no choice but to reminisce. She thought of her early days as a singer and how much she's grown into an accomplished entertainer. The singer got emotional on Instagram last month, saying,
Grateful ✨Reflecting on all of the milestones, the music and the memories I've made with you since the release of my debut album — It's been quite the ride and I appreciate all of the love and support you have given me every step of the way, fighters!
-
Official Validation From Billboard
Yesterday, Aguilera announced via Instagram that she would receive the honorable Spirit of Hope award at the Latin Billboard Awards this weekend. She's performing live on Telemundo during the show and promised to make it worth her fans' while. Receiving these recognitions for her Latin music is the height for the Grammy-award-winning singer because it validates her choice to return to her roots.