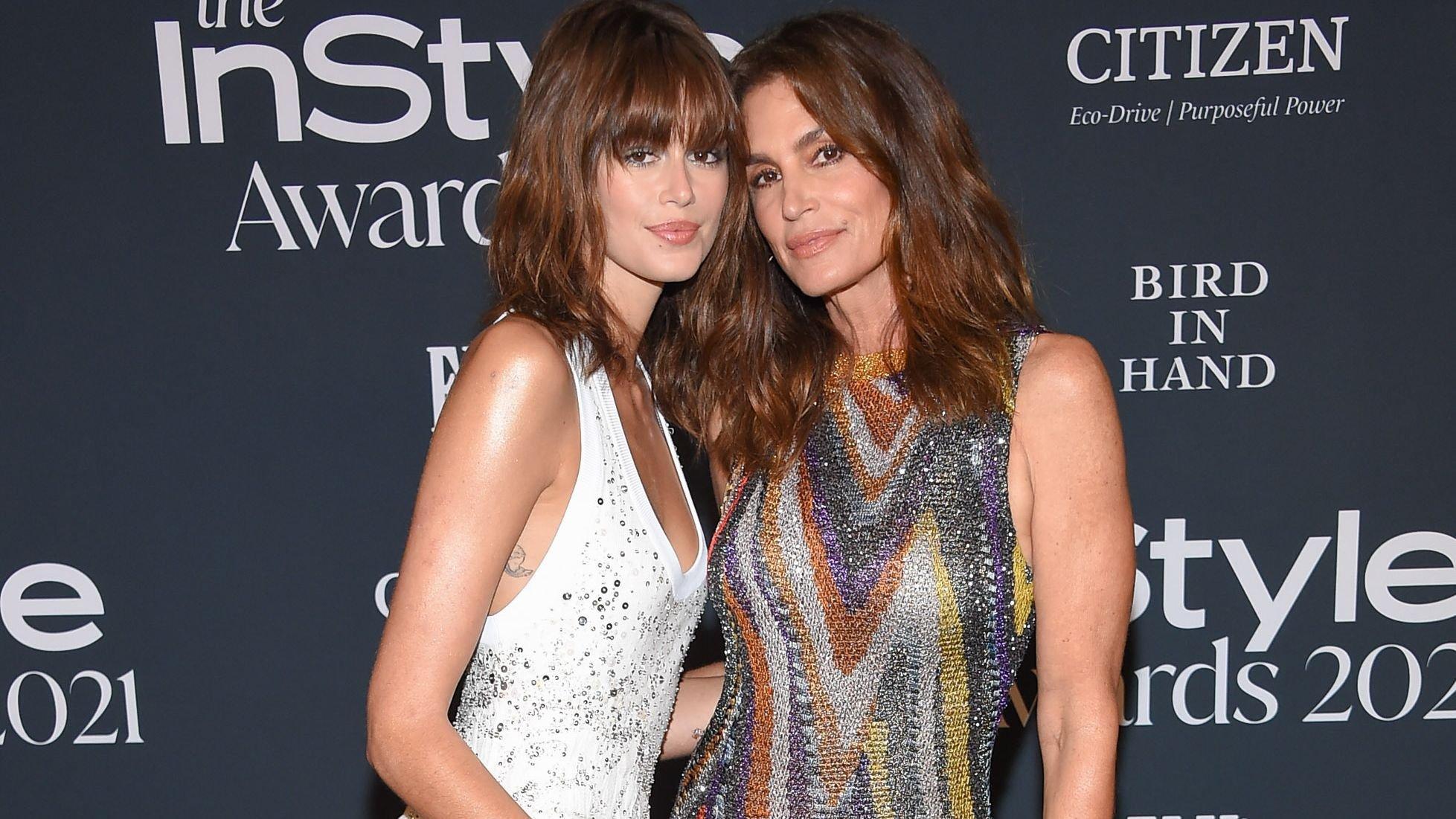 Cindy Crawford Celebrates Daughter Kaia On Her 21st Birthday
Cindy Crawford celebrated Kaia's 21st with a throwback picture, but her caption was even better! Crawford and Rande Gerber married in May 1998 and have two children, Presley, 23, and Kaia, 21. Crawford previously discussed how she embarrasses her children in an interview with Vogue. "No matter how cool you are, you are not cool to your children," she explained. "There is still one element where they're embarrassed by you, and you're like, 'I'm not that embarrassing, really, but you still embarrass your kids." So, in that sense, I believe we are the same as everyone else." Even if she embarrasses her children, it is clear that they enjoy spending time with her.
Article continues below advertisement
Cindy Is A Proud Mom
The first photo is a super-rare throwback of Crawford holding Gerber as a toddler; you can already see the resemblance! (It all comes down to the eyes.) Then we see the iconic mother-daughter duo posing in the desert in high-waisted leggings, bralettes, boots, and sunglasses.
@kaiagerber, how are you 21 already?! I am so proud of the woman you have become and how you are in the world. Your curiosity, kindness and sense of adventure continue to inspire me. I'm so happy to be on this life journey with you! Continue to thrive this year and always — with so much love ❤️ Mom
Cindy Joins Daughter To Celebrate at Burning Man
Kaia Gerber, 21, celebrated her 21st birthday at Burning Man with her supermodel mother, Cindy Crawford, 56. In a photo shared on Kaia and Cindy's accounts, the couple posed in a desert city in Nevada. In an Instagram Story post, according to daily mail, Kaia exclaimed that she was spending her special day "in a very special place with her mom."
Article continues below advertisement
The Gerbiers Vacations In Canada
The 56-year-old supermodel shared photos of her husband enjoying lake life on Instagram. The couple, who married in 1998, has spent most of the summer at their cottage in Muskoka, Ontario. In one of the photos, her beau, former male model Rande Gerber, was seen driving a boat across the lake while wearing black sunglasses and blue jeans, with Cindy in the back.
Cindy Gushes Over Her Husband
Rande Gerber and Cindy Crawford celebrated his Haute Living cover on July 21 with a party at Le Bilboquet restaurant, and the mom of two expresses how proud she is as she captions;
Had fun celebrating my own cover star last night at @lebilboquetsagharbor. Congrats @randegerber on your @hauteliving cover 😘
-