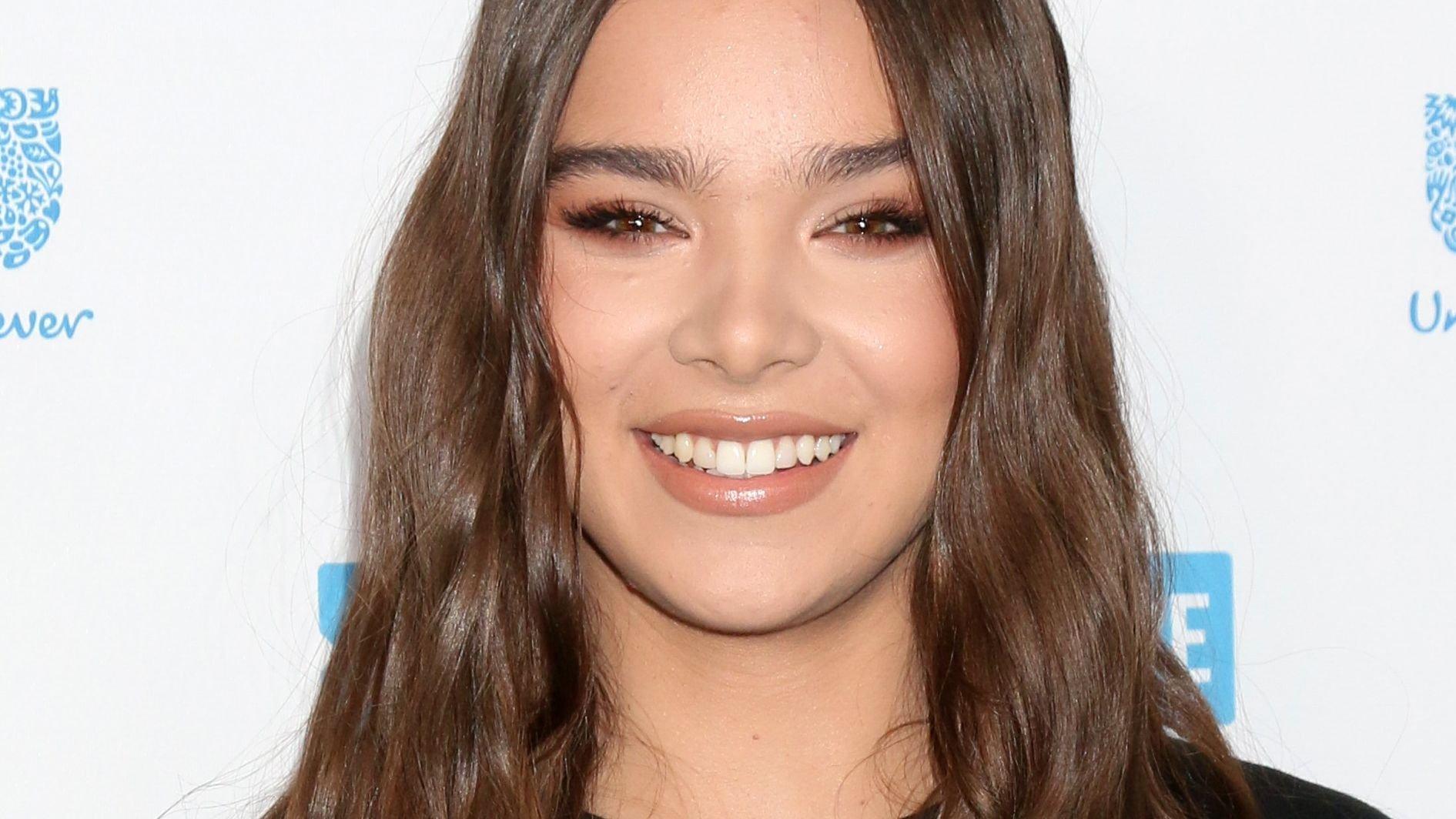 Hailee Steinfeld Stuns In Swimsuit Photo Shoot!
Article continues below advertisement
Hailee Steinfeld is stunning in swimwear as she arches her back and shows off her killer figure. The Hawkeye actress even boasts her swimwear collab with popular brand Frankie's Bikinis, although this photo wasn't out to go #promo.
Sharing the image with her Instagram followers, Hailee wowed as she posed outdoors, backed by blue skies and a city skyline. She flaunted her frame in a striped and hoop clasp swimsuit that clung to her curves, also going cut-out to show off her abs. She added in chic hoop earrings while her hair blew in the wind.
In The Swimwear Biz
Hailee is proving you don't need to be Kim Kardashian to retail swimwear. "Fashion has always been an integral part of my life, and for as long as I can remember, I have also had a passion for design," she said as her collab launched. "Inspired by '70s vintage fashion and my California roots, the collection we created not only feels authentic to my own personal style but offers a little bit of something for everyone."
Article continues below advertisement
A Mission Athlete
The brands are just waiting in line to partner up with Hailee. Speaking of her Mission Athlete collab, the 25-year-old revealed: "Each product has this HydroActive cooling mechanism, and what's great about it is you could dunk it in ice cold water and put it around your head, and you will stay cool for hours. It's great to have these or the towels, especially when I'm on stage and have 30 seconds in between a song. Just wrap it around your wrist or neck, and it instantly cools you down. My dancers are obsessed with it."
Singers Representing Singers!
Hailee has now branched into music, and it looks like she listens to the best. Speaking to Hello Giggles, the brunette shared: "I find there are different artists that inspire me in different ways, whether it's their writing style, sonically or visually. Examples are Bruno Mars, Rihanna, Ed Sheeran, and Adele. It's fun to be in the writing process for my own projects and reference songs, artists, or groups I grew up listening to on the classic rock side or the R&B side. Music's awesome and there's so much to it!"
Music Better Than Movies
The multi-faceted star gets to compare the two, and she has a preference.
"Once you make the movie, it gets to the point where it's completely out of your hands, and then you pray that the edit is good. With the music, it never stops. You see everything through from start to finish, and that's amazing," Hailee has also stated.