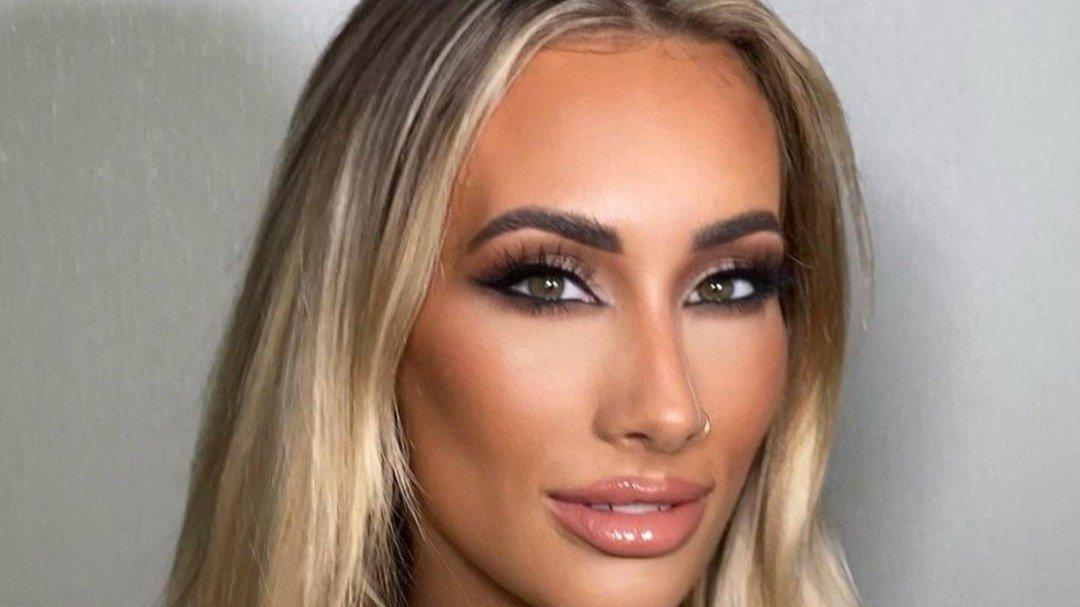 Carmella Shows Off Her Toned Abs Outdoors
Thinking of a woman with style, poise, class, and energy; what comes to mind is no other person but Miss Money In The Bank, Carmella.
The WWE superstar got many of her followers talking when she served hot looks on Instagram that revealed her flat tummy.
Article continues below advertisement
Carmella Always Rocks!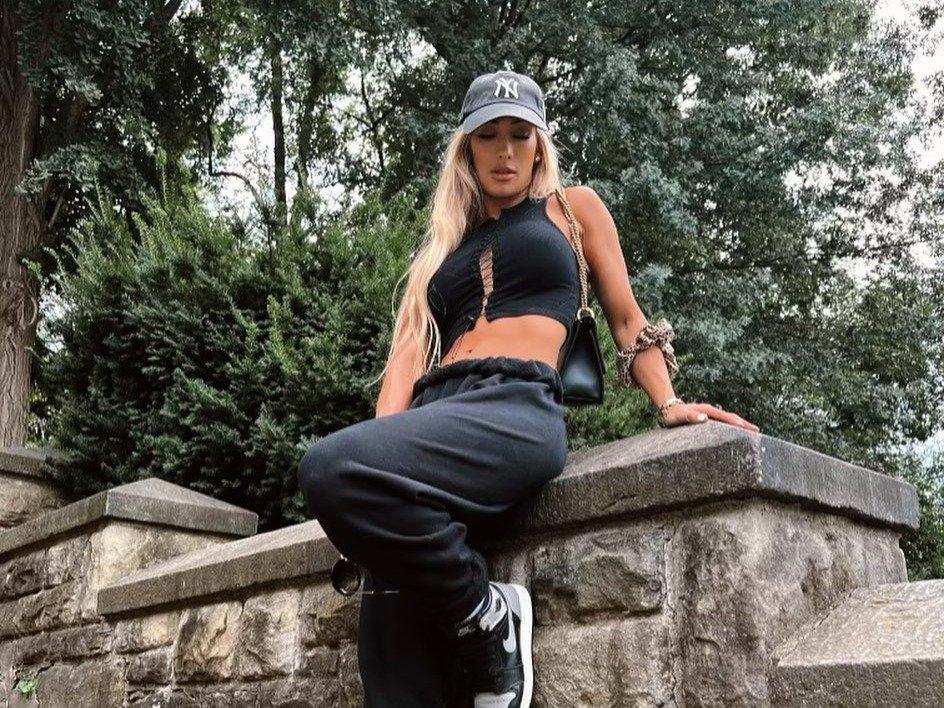 The 33-year-old shared a post on Instagram which kept her fans in a state of bewilderment about how she has been able to maintain such good looks and stay fit all these years.
Carmella rocked a black-halter neck crop top that left her flat midsection on display, and baggy pants. The American athlete finished the look with white and black colored sneakers and a grey color face cap. This look was rewarded with 23,841 likes amongst other lovely comments.
Fitness Meets Glam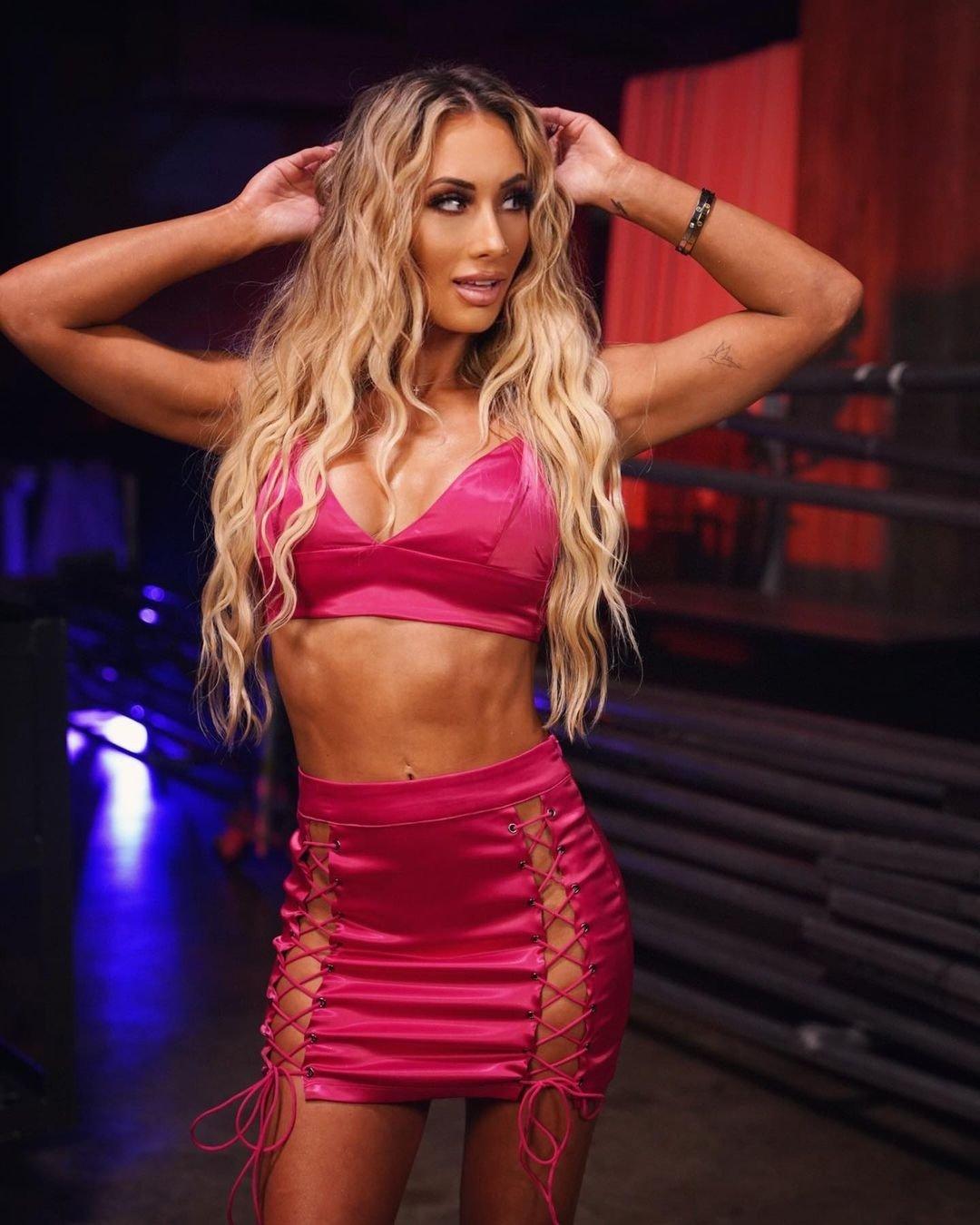 The queen of effortless beauty is on it again, she shared a spicy look with her 3.3m followers on Instagram. The dancer wore a hot Fuschia pink two-piece outfit, with a triangular crafted top and a mini skirt with lace-like details on both ends that gave a rare view of her toned laps and kept her flat tummy on display. Her hands were on her blonde-wavy hair which cascaded around her shoulder as the camera captured her at a vantage point.
Article continues below advertisement
Total Diva Milestone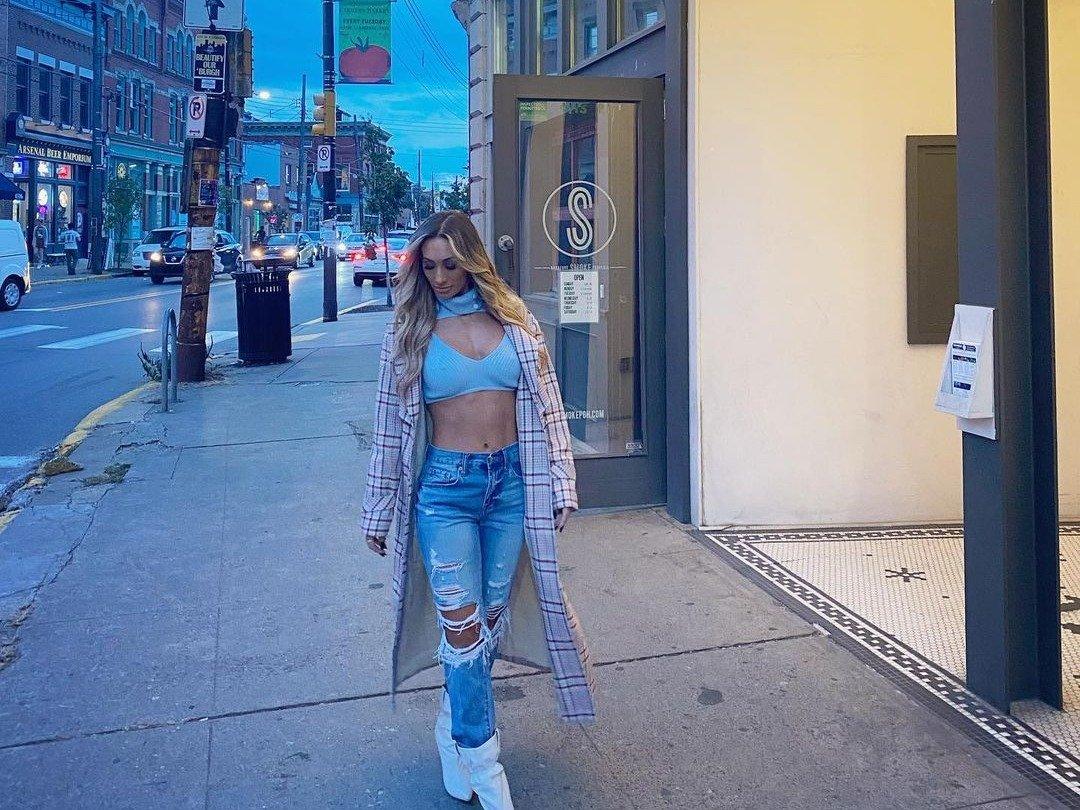 The Smackdown wrestler is joining the Total Diva cast In Season 7 alongside Nia Jax and Alexa Bliss. The Total Divas show will be an opportunity to explore the personal side of the WWE star that the WWE Universe might not be familiar with including her relationship with fellow superstar, Big Cass. There is a huge difference between Carmella on smackdown and Carmella in real life which is what the Total Divas show tries to harness.
A Glance Into Carmella's Wellness Lifestyle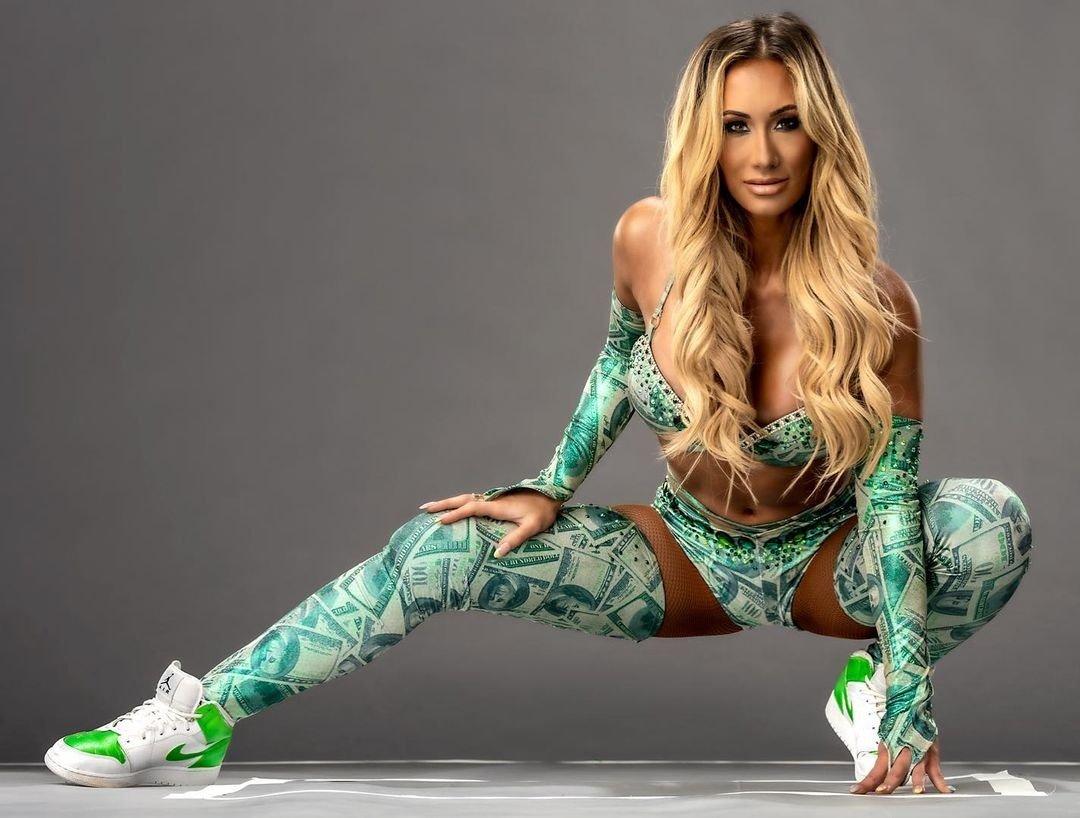 According to the Multi-talented star, being signed into Smackdown while her boyfriend, Big Cass is on Raw is quite a struggle for her. They get to see each other one day a week and sometimes while traveling on different routes, they spend weeks without seeing each other. She went ahead to the day that it is what it is and there is nothing the duo can do about the distance created as a result of their work disparity.
The Wrestler admitted to Muscles and Fitness, that to an extent, she is excited about the working distance because it has helped their relationship to become more private and a lot of people don't even realize they have been together for four years.
Talking about her fitness lifestyle, Carmella has inculcated a healthy lifestyle of strength training and clean eating. Growing up in a house where her father was a wrestler and a boxer, the dancer learned about fitness and wellness from an early age.