Dani Elle Speegle Shows Off Her 'Barefoot Training' Skills
CrossFit athlete Dani Elle Speegle loves to flaunt her toned physique on social media. The athlete has an enviable figure which often makes fans want to hit the gym. Dani uploaded a picture on Instagram as she stretches her fit form while indulging in barefoot training.
Article continues below advertisement
'Barefoot Training'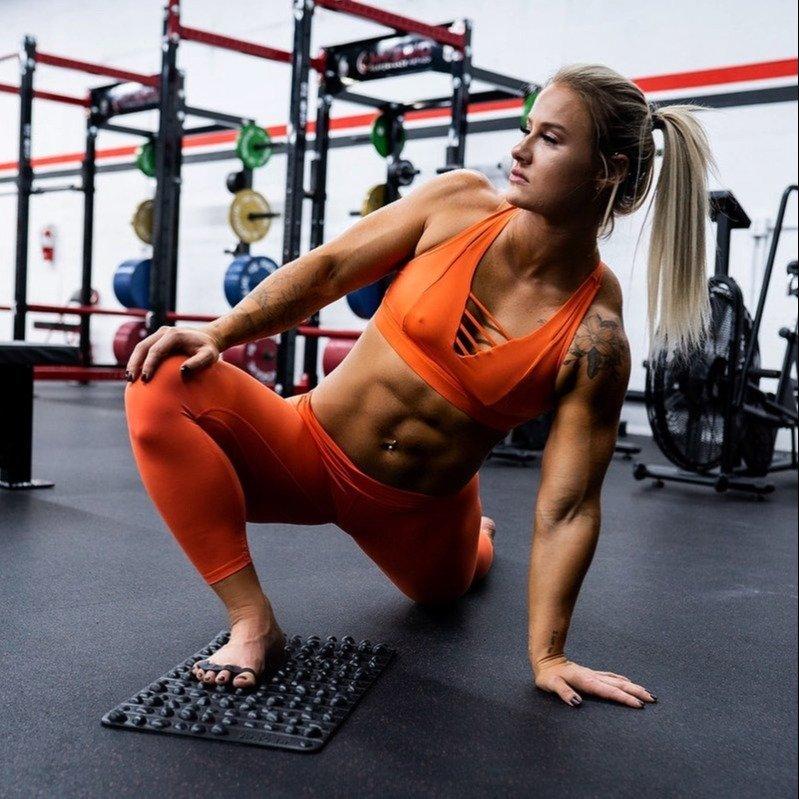 The three-time CrossFit Games athlete flexed her fit form to her 1.1 million Instagram fans. The picture showed the athlete clad in an orange tank top and matching leggings. Dani stretched with one leg bent to the back and the other knee bent to the front. The 29-year-old showed her barefoot training with her feet on a black texture mat with a toe spacer.
The image captured her from the front showcasing her toned abs, muscles, and strong thighs. Dani's platinum blonde hair was packed in a rough ponytail and she posed with one arm on the floor and the other on her bent knee. She looked away from the camera and showed her fit form as she engaged in the training with ease.
Flaunting Toned And Captivating Physique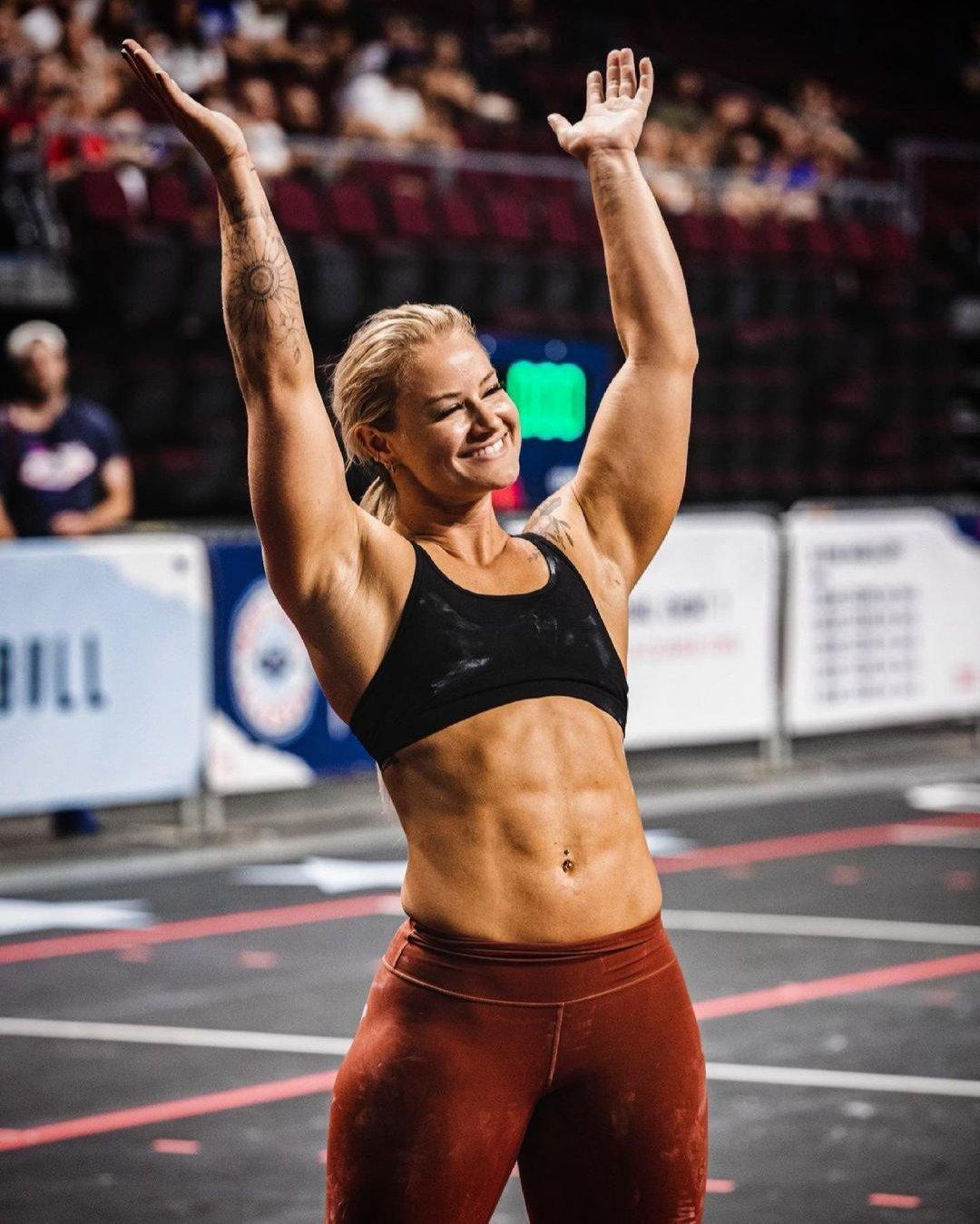 The athlete took to Instagram in another post to flaunt her toned and captivating physique. Dani is not just a three-time CrossFit Games athlete for nothing. Over the years she has made a name for herself and continues to climb up the ladder. Her toned physique has gotten a lot of fans spellbound. In the other social media post, the image showed her in a black tank top and brown leggings.
Dani's toned abs, sculpted legs, and biceps were extremely visible in the snap. She posed with both hands in the air and a big smile on her face. The athlete is not shy of flaunting her drop-dead figure to fans which she does regularly.
Article continues below advertisement
Dani's Intensive Workout Routine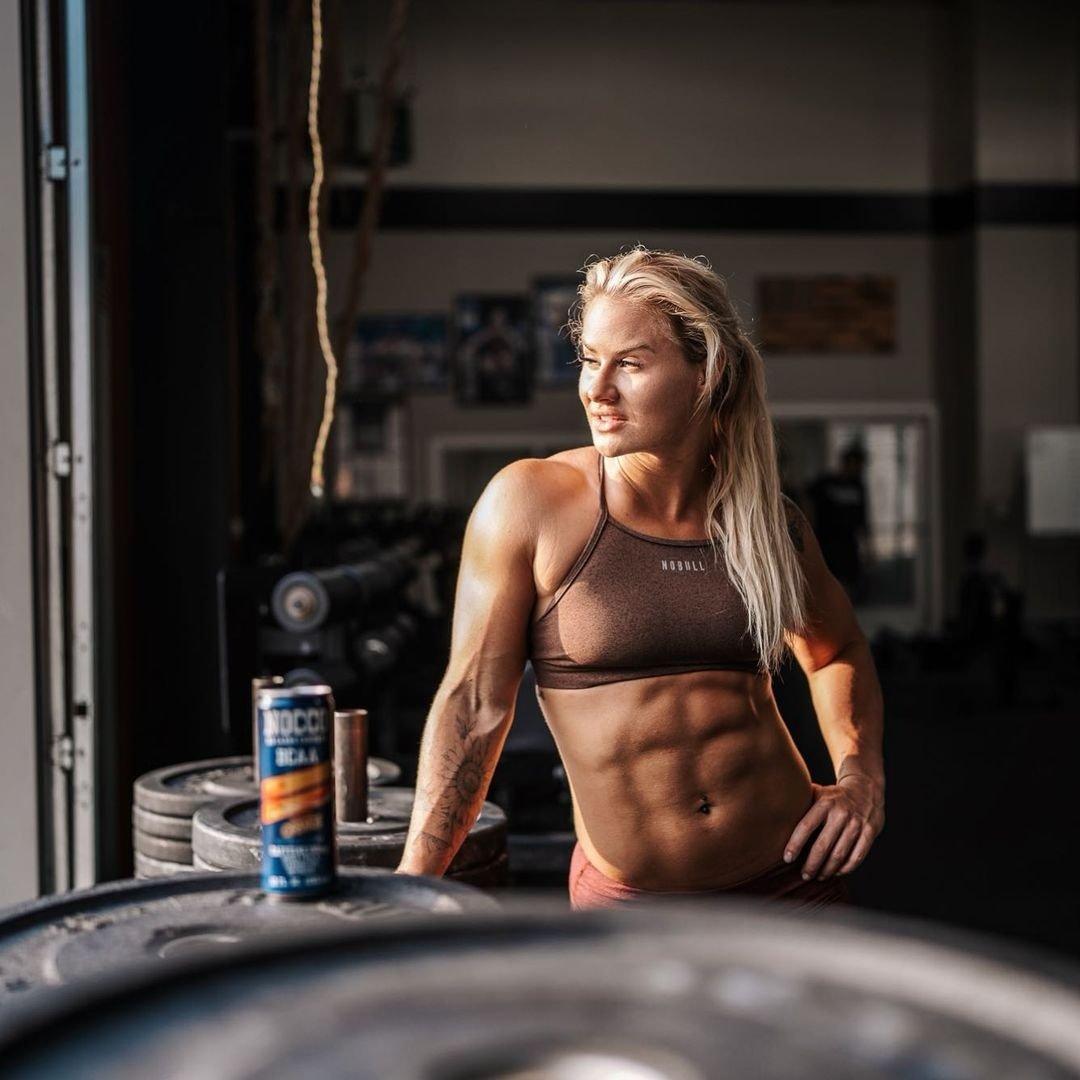 Dani is an extremely hardworking athlete and does not relent when it comes to workouts. Her intense training has proved to be beneficial as she now boasts of countless wins throughout her career. The athlete trains five-six times every week for three-four hours each day. She has one day of active rest and one day of complete rest each week. The fitness pro also combines her training with movements to strengthen the muscles, increase mobility, stabilize the joints, enhance endurance and correct the posture.
According to HW, Dani's workout routine involves various cardio, weightlifting, track sessions, gymnastics, and swimming. The athlete does not just work out but also identifies and corrects her weaknesses. She also indulges in evening workouts like stretching.
Doing Everything In Moderation
The athlete makes sure she maintains a healthy diet and does everything in moderation. Dani's diet is described as "Paleo-ish" with the idea of avoiding processed food and focusing on healthy foods like meat, fish, eggs, fruits, vegetables, nuts, seeds, and healthy fats. She follows a diet plan for pre-workout and post-workout. Dani also has some favorite supplements to help boost her muscle mass growth and to speed up muscle recovery. Dani's favorite supplements include whey, L-Glutamine, BCAAs, creatine, omega 3, and multivitamins.