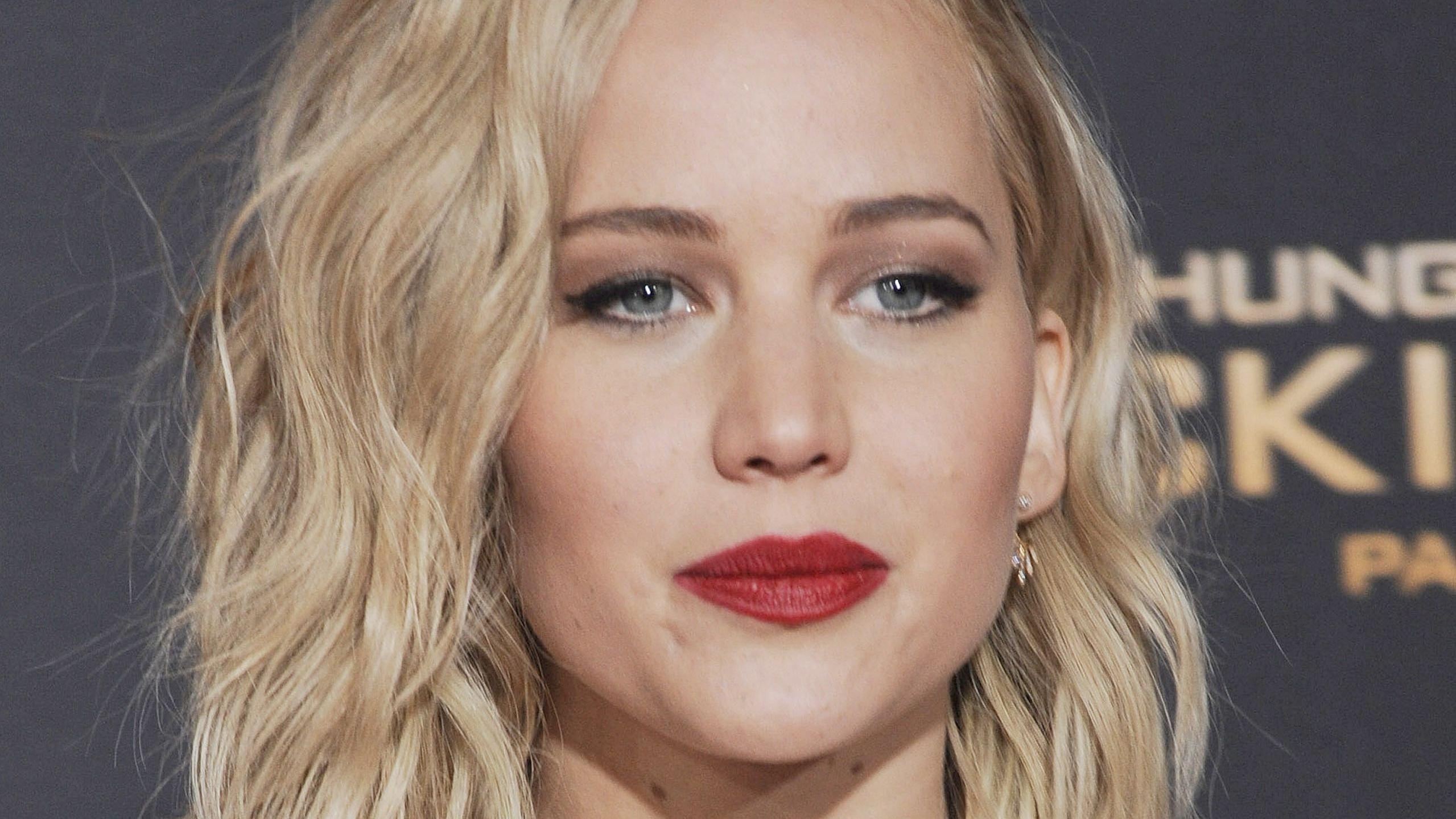 'I'm Still Not Going To Get Paid As Much As That Guy': Jennifer Lawrence Decries Pay Discrimination
Hunger Games alum Jennifer Lawrence isn't one to shy away from speaking her mind and the 32-year-old has done it again with Vogue! During her latest interview, she unpacked a lot of serious issues from the pay gap in Hollywood to the overturning of Roe v. Wade and suffering a miscarriage.
Because Lawrence doesn't use social media, it's hard for fans to keep up with her life. However, she opened up a lot in this Vogue interview, and below are a few things we learned about her.
Article continues below advertisement
Decrying Pay Discrimination
Per Vanity Fair, Lawrence's co-star on the Oscar-nominated Don't Look Up, Leonardo DiCaprio, earned $5 million more than her and they're arguably on the same level. This pay gap bothers her so much because of the logic behind it, and she cried out against it saying,
It doesn't matter how much I do. I'm still not going to get paid as much as that guy, because of my vagina?
-
Article continues below advertisement
'You Have To Be Political!'
You live in the United States of America. You have to be political. It's too dire. Politics are killing people!
-
Lawrence couldn't understand why people celebrated apathy in today's world, especially with the several issues circling America. The Supreme Court overturning Roe v. Wade triggered her feelings about politics, especially regarding women's rights.
How could you raise a daughter from birth and believe that she doesn't deserve equality? How?
-
It doesn't help that she experienced a miscarriage during the filming of Don't Look Up and had to undergo D&C. Considering that experience and thinking of how the Supreme Court took that right away from young and vulnerable women upset Lawrence.
Speaking Against Women's Oppression
One profound statement Lawrence made regarding choice was,
I remember a million times thinking about it while I was pregnant. Thinking about the things that were happening to my body. And I had a great pregnancy. I had a very fortunate pregnancy. But every single second of my life was different. And it would occur to me sometimes: What if I was forced to do this?
-
JLaw Says You Must Vote
She also touched on gun violence and the selfishness of lawmakers in their refusal to restrict ownership. Lawrence noted that gun violence is the primary cause of child death in the USA, and stated that statistics should be enough to encourage a restrictive law. Finally, she emphasized the need to vote this Fall, saying that's one of the ways private citizens can effect change. To hear more from JLaw, watch her answer 73 questions [video].