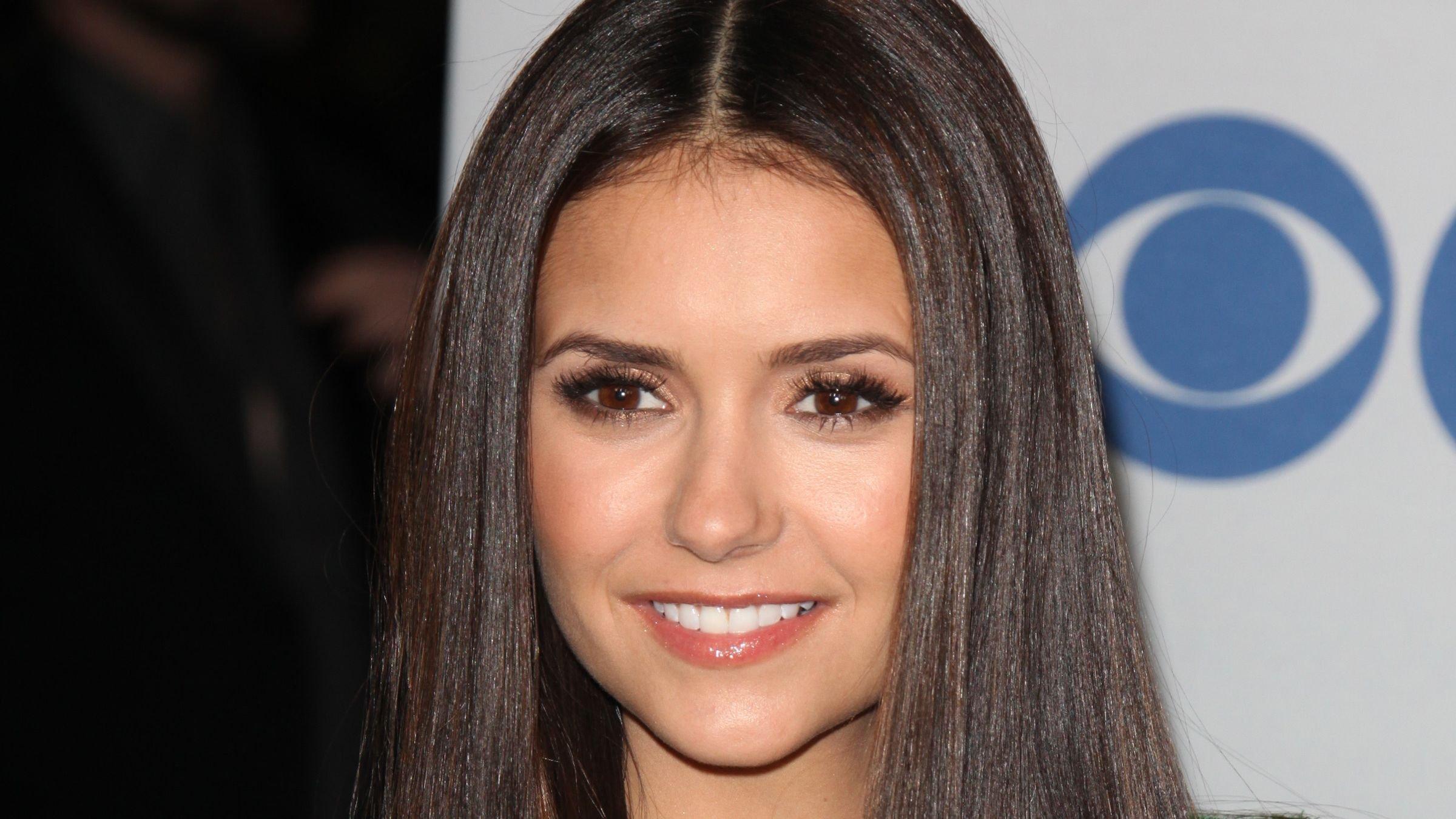 Nina Dobrev Serves Up 'Red Red Wine' With Her Pups
Besides her very successful acting career, Nina Dobrev is your all-time wine connoisseur – that could also be demonstrated by the movie actress having her own premium wine and spirits label, Fresh Vine Wine, with best bud/co-founder Julianne Hough.
Article continues below advertisement
"White For Me, Red For Them"
The Vampire Diaries alum is always promoting the luxury wine brand and doing so recently with the help of her adorable furry friends. With UB40's Red Red Wine thumping in the background of a July Instagram post, Nina popped a bottle of what appeared to be her brand's sauvignon blanc in the company of her rescue pup Maverick while handing her a stuffed-cushioned version of the pinot noir.
Soon after, Maverick was joined by Dobrev's French bulldog Steve, who took a bite out of the cushy liquor bottle. "White for me, red for them," the actress captioned the adorable post.
https://www.instagram.com/reel/CghX81bD8R-/?utm_source=ig_web_copy_link
Popping Bottles With Maverick
Dobrev, 33, spends a lot of time with her adopted pup Maverick, and as luck would have it, they often kick back and unwind over drinks. The half Border Collie and half Aussie Shepard mix pup will accompany her celebrity mom to a local bar for beers or a chic champagne-popping dinner date.
"What's the legal drinking age for dogs? asking for a friend…," the Love Hard actress hilariously inquired on one of her cute dates with Maverick. One person replied, "7 dog years is 1 human year, you gotta be 21 by now??" to give her the thumbs up. Dobrev adopted "Maverick Do(g)brev" in 2017, naming her after Tom Cruise's iconic character in Top Gun.
Article continues below advertisement
Sometimes Maverick Gets A Little Tipsy
Though she's of the legal "dog" drinking age, Maverick sometimes gets a little carried away. Nina completely embarrassed the little pupster in a 2020 post to reveal some of her preferred alcoholic beverages, including 'Bark Daniels' whiskey, 'Grey Dog' vodka, 'Mutt and Chandog' champagne, and 'Kennel One' vodka, and the aftermath of a wild night, which left her passed out on the sofa – swipe.
More Than Just A Drinking Buddy
Ever since her induction into the Do(g)brev family, Maverick (who has become quite the celebrity and has a 450k following on Instagram) has accompanied her mom on more than expensive dinner dates. The pooch has jet-setted across stateliness to join The Originals actress on her many work-related and recreational ventures alike. On @mrs.maverick's IG page she has shared several moments of those jaunts, like this plane ride captioned, "mile high club," in 2021.