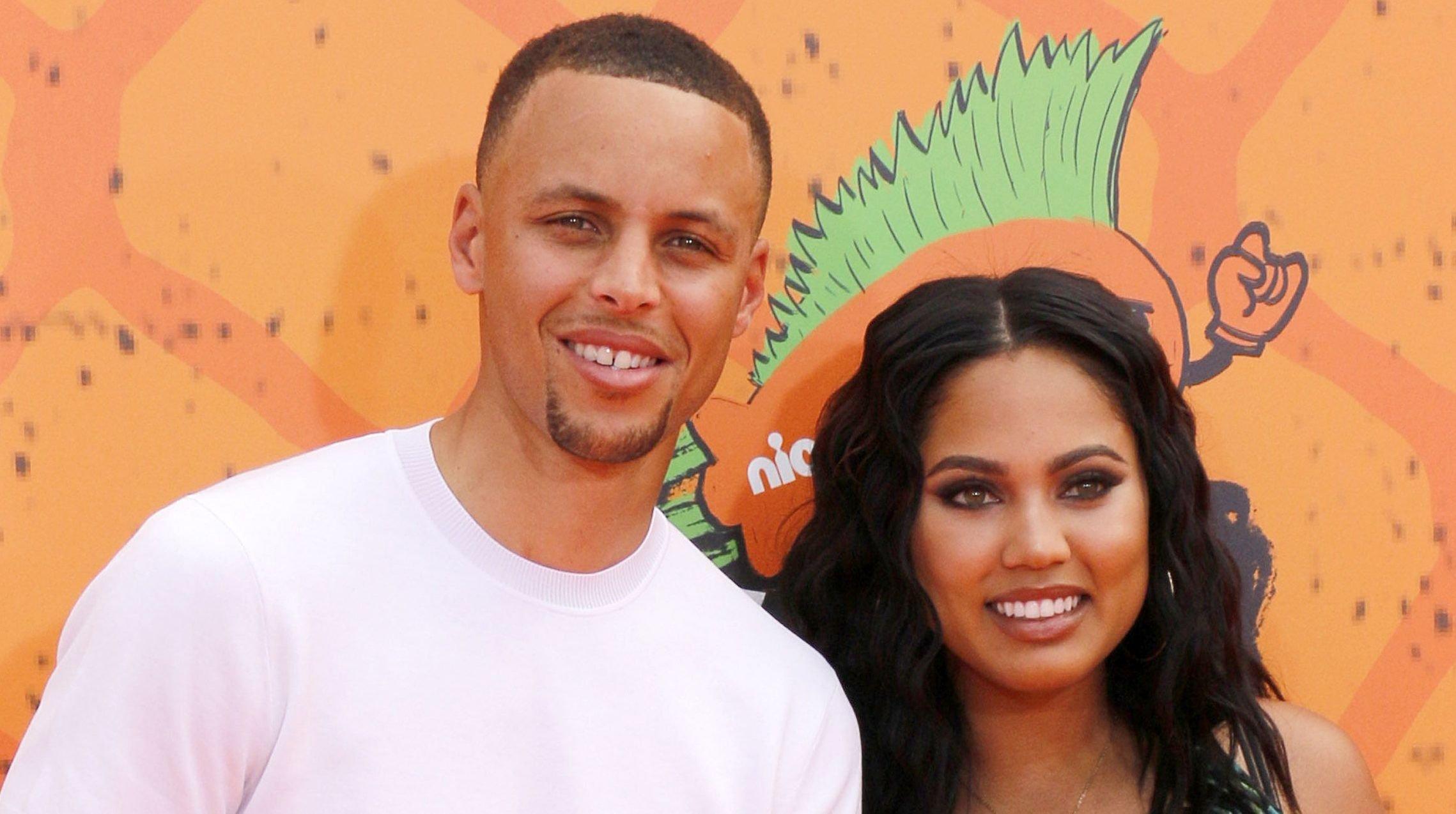 Ayesha And Stephen Curry Get Cozy On Romantic Vacation
The sports power couple, Ayesha and Steph Curry, have their followers in a chokehold with their latest vacation posts. They spent quality time together in paradise during summer break, proving once again that there's no time or age limit on fun. From deep diving underwater to long beach walks and making an air-lantern wish, they made the most of their time on Wakaya Island, Fiji. It was the culmination of their annual couple's trip.
Article continues below advertisement
Deserts, Boat Rides, And Underwater Dives
Before deep diving underwater, Ayesha and Steph enjoyed a boat ride in the bright blue waters. The cookbook author wore a striped yellow bikini with a bandeau top and matching bottoms paired with an oversized denim jacket. She also wore a bucket hat matching her swimwear and styled her natural black hair in a wavy sleeked back bun. In the following slides, she revealed they enjoyed a dessert treat of garnished with strawberries.
Sometime during their trip, Ayesha went on an underwater dive to explore the coral reef and its hidden beauties. She dressed in complete snorkeling gear including goggles and an oxygen mask to get the full experience safely.
Who Looks Better In The Shirt?
Ayesha and Steph enjoyed a serene walk along the beach with the Golden State Warrior champion posing shirtless and the businesswoman wearing a sleeveless black tank top. The oversized top fit her like a dress showing off her toned, long legs, leaving no doubt that she borrowed Steph's missing shirt. It looked better on her anyway, so, we're not complaining.
Article continues below advertisement
The Couple Makes A Wish
On the final day of their family vacation, the couple made a wish and released their lantern into the air to make it come true. Ayesha wrote,
Perfect ending to our #sibsandsigs 2022 trip! We experienced the beauty and culture of Wakaya Island. Bonded, created memories and finished off our adventure by saying prayers and wishes and floating them away beautifully to manifest.
-
Stephen Curry Graduates College
Upon their return to the US, Stephen Curry graduated from Davidson College after completing one semester of coursework. Ayesha had a proud wife moment and expressed her excitement on Instagram saying,
Proud is truly an understatement. The ultimate man of his word right here! I've never seen someone set goals and attack them head on the way he does. He is simply unmatched because he is one of a kind. I Love You [Steph] YOU DID IT.
-