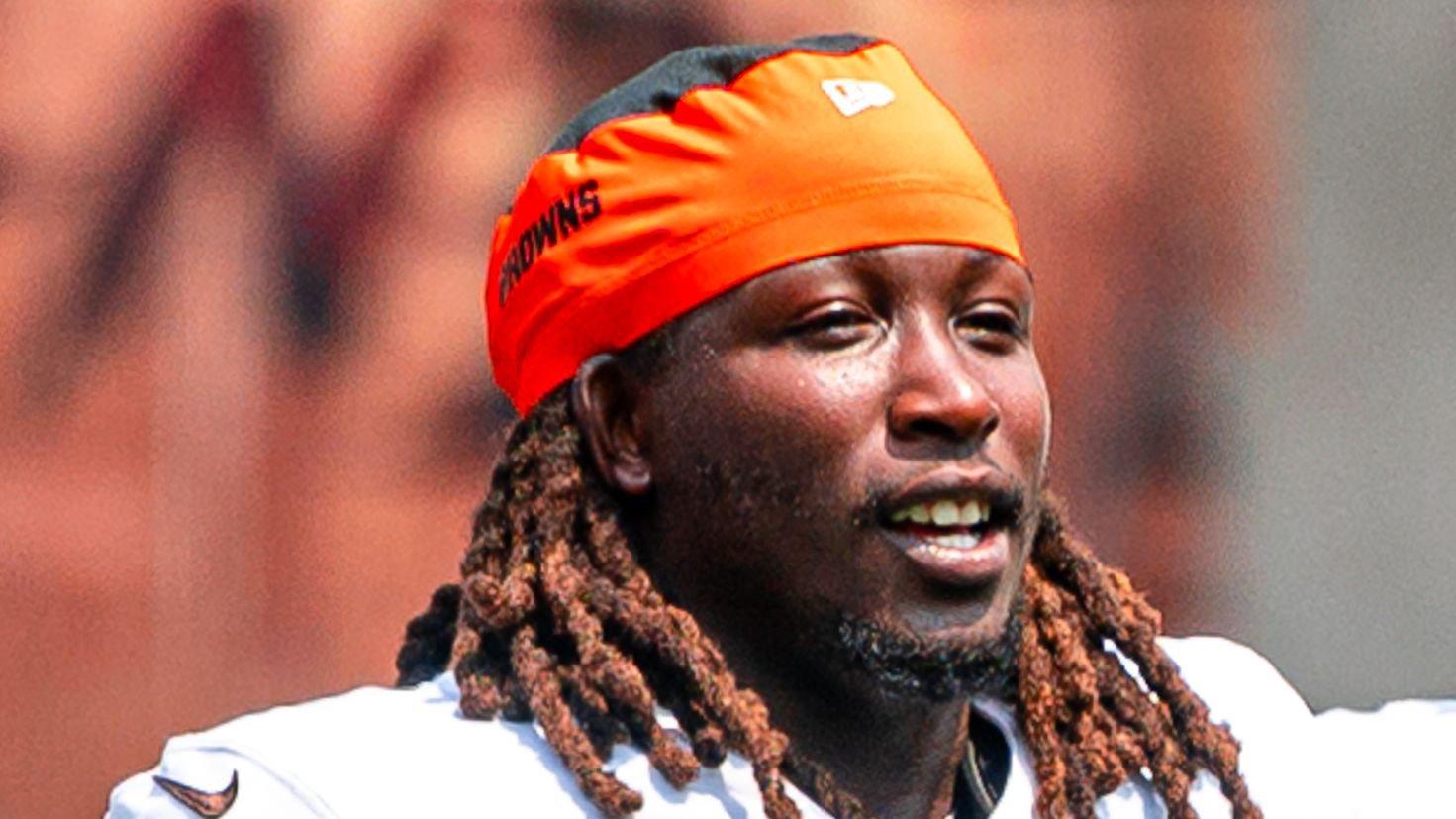 NFL Rumors: Falcons, Rams The Likeliest Landing Spots For Kareem Hunt
The Cleveland Browns feature the best running back duo in the NFL. Nick Chubb and Kareem Hunt are a one-two punch to look out for, but that may not last for long.
Hunt requested a trade as he enters the final year of his contract and was unable to reach an extension. However, the team said no and is looking forward to having him on the field this season.
Article continues below advertisement
Browns Could Still Move Him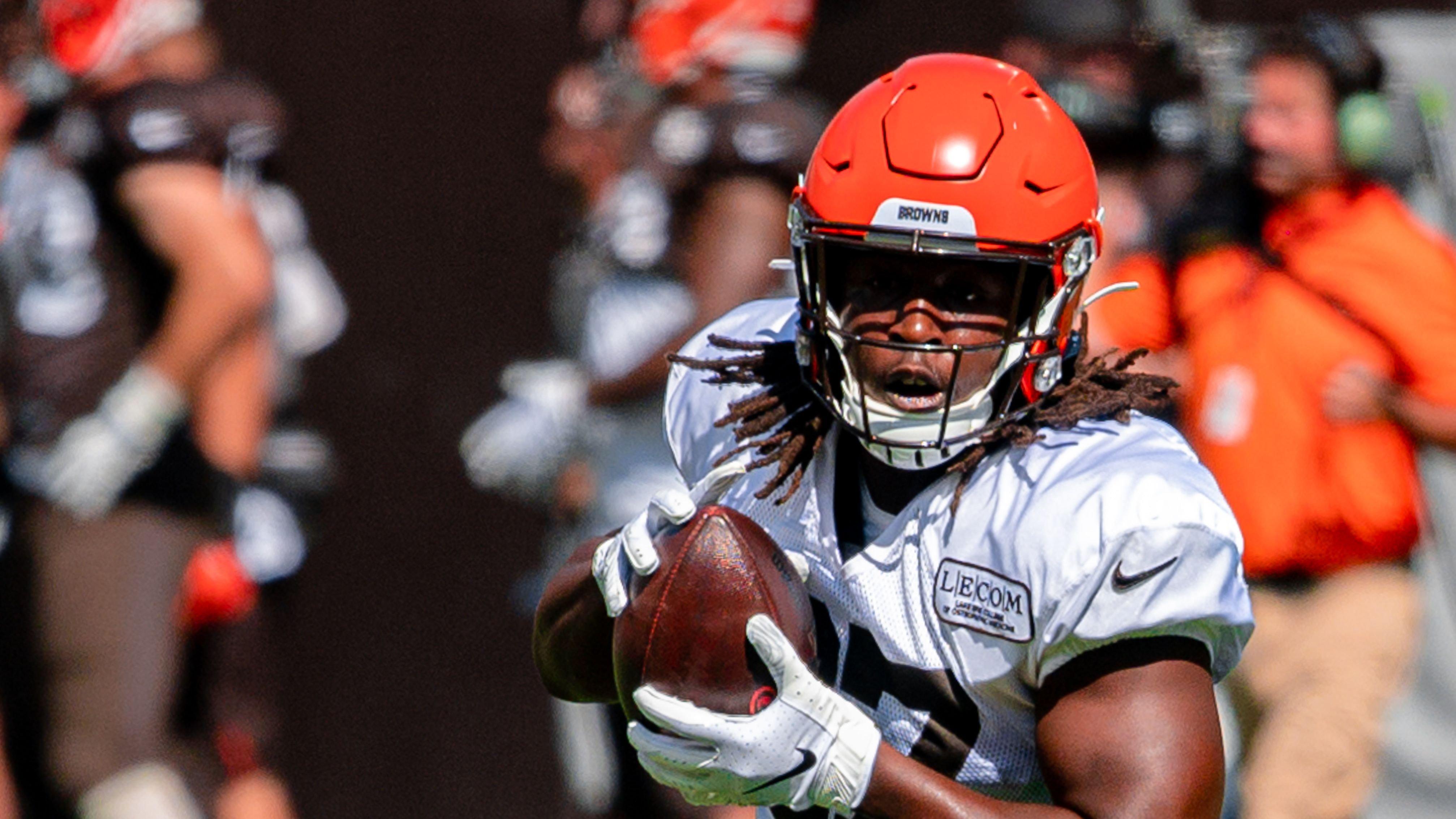 But even though the Browns declined to comply with his request, Bleacher Report's Kristopher Knox believes that he could still be on the move, depending on whether their season goes south or if any of D'Ernest Johnson proves to be a stud:
Cleveland is also loaded at the position, with Hunt, Johnson, Nick Chubb, Jerome Ford and Demetric Felton Jr. rounding out the depth chart, Knox wrote. If it becomes clear the Browns can't contend in 2022, they could be more inclined to part with the 2023 free agent.
-
Falcons Make Sense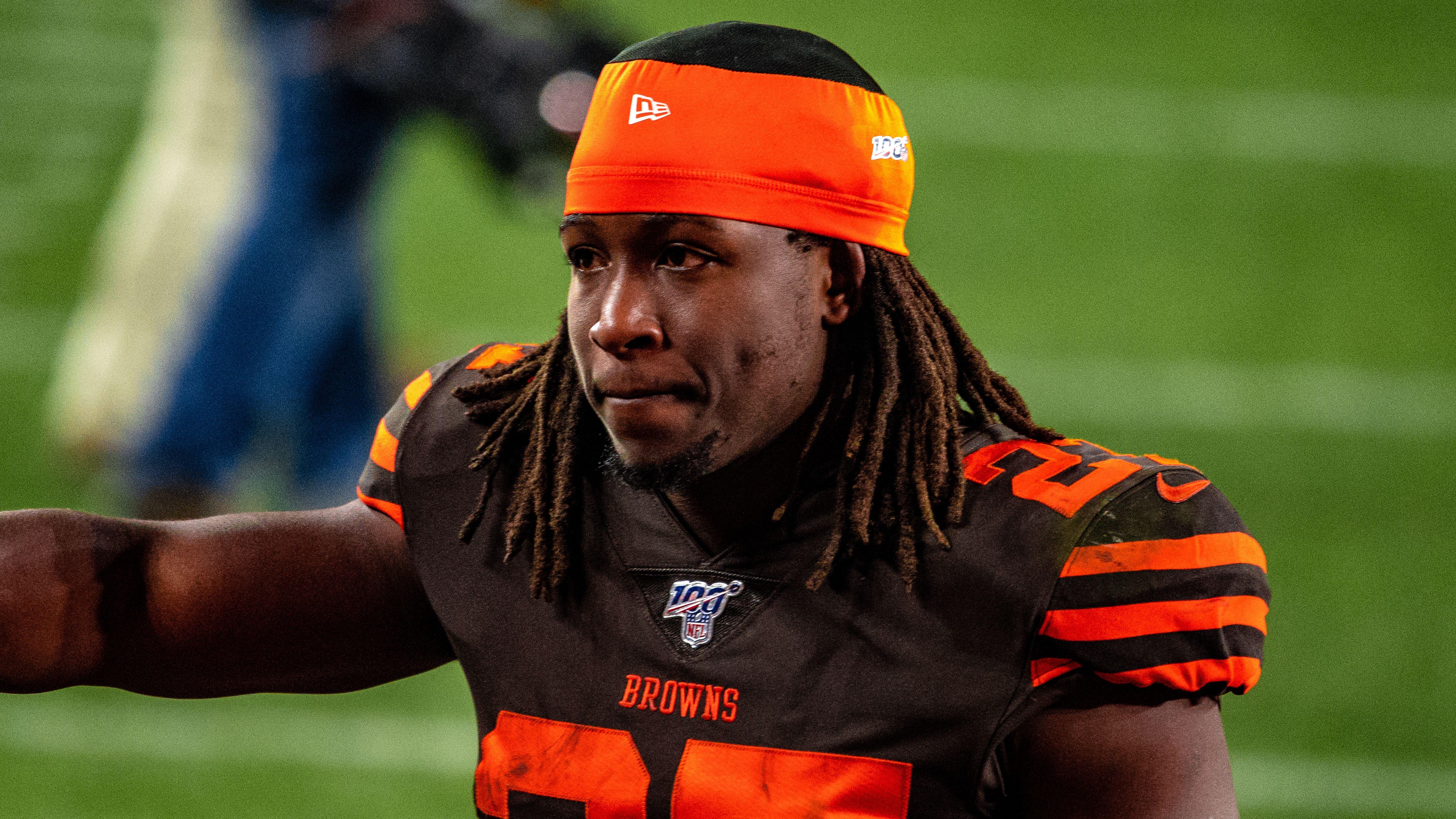 Needless to say, multiple teams should be interested in Hunt if he's made available. Per Knox, the Atlanta Falcons would be the most logical destination, as Arthur Smith loves to emphasize the running game:
Virtually any team without an established starter could benefit by acquiring Hunt, Knox explained. The Falcons are a great example. Head coach Arthur Smith worked with a bell-cow back in Derrick Henry as the offensive coordinator of the Tennessee Titans. He doesn't have that in Atlanta and instead has a committee that includes receiver/runner Cordarrelle Patterson.
-
Article continues below advertisement
Rams Need A Bell-Cow RB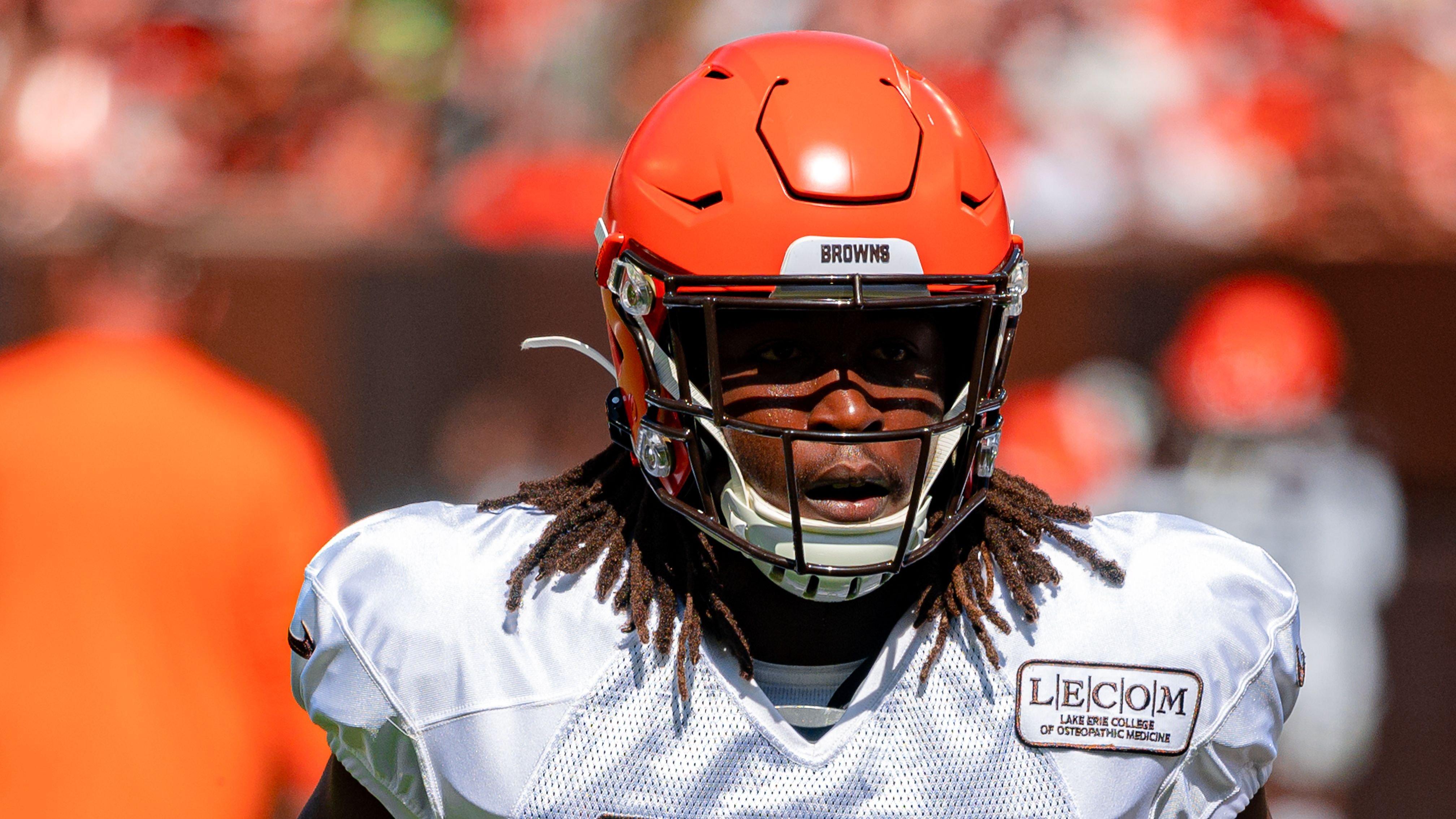 The reigning champions Los Angeles Rams could also be a landing spot for the talented RB. They're stacked in the passing game, but their injury-prone RB corps has been a point of concern for years now:
The Los Angeles Rams would be another logical landing spot. They have an underwhelming backfield duo in Cam Akers and Darrell Henderson Jr, Knox added. Neither has proved himself to be a high-end starter, and both are coming off injury-plagued campaigns.
-
Browns Are A Question Mark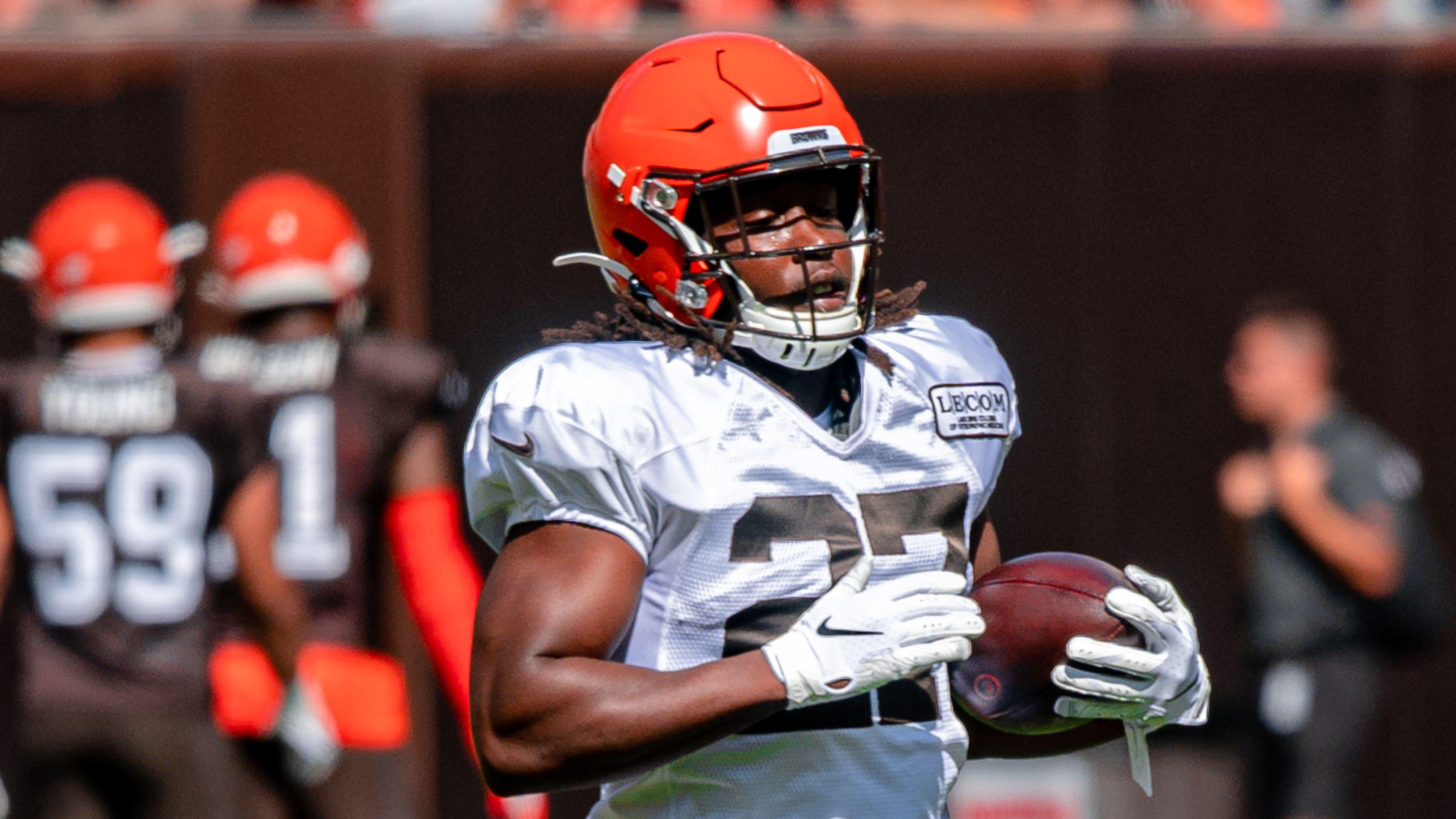 But then again, predicting what will happen with the Browns is risky right now. Jacoby Brissett could still shock the world and hold the fort and Deshaun Watson may hit the ground running despite the long layoff.
If that's the case, then expect them to hold on to every asset and even pursue more talent via trade. But it feels like their season could go either way right now.