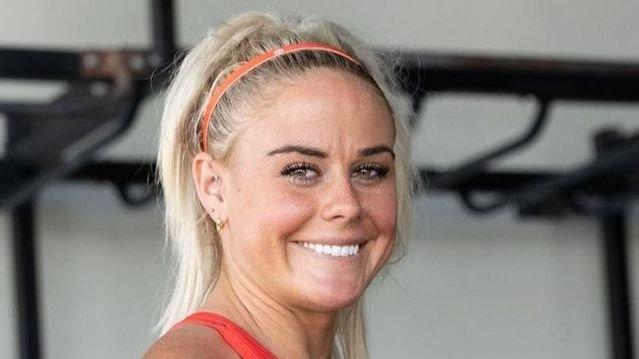 Sara Sigmundsdottir Shows Off Her Fit Physique While Encouraging Foot Care
Sara Sigmundsdottir is not just a talented athlete. The CrossFit star is one of the fittest women in the world. The 29-year-old displayed her fit physique via Instagram, while stating the importance of foot care.
Article continues below advertisement
Fit Figure On Display
Sara put her fit figure on display in black tight shorts and a tank top. The Icelandic athlete showed off her toned arms in an ultraviolet tank top. Her strong limbs were equally on display as she sat on a white yoga mat in an outdoor location. She styled her blonde curls in a loose high bun while relishing some feet care moments. "If you take care of your 🦶 the rest of your body will thank you," she captioned the snap.
Top-Notch Energy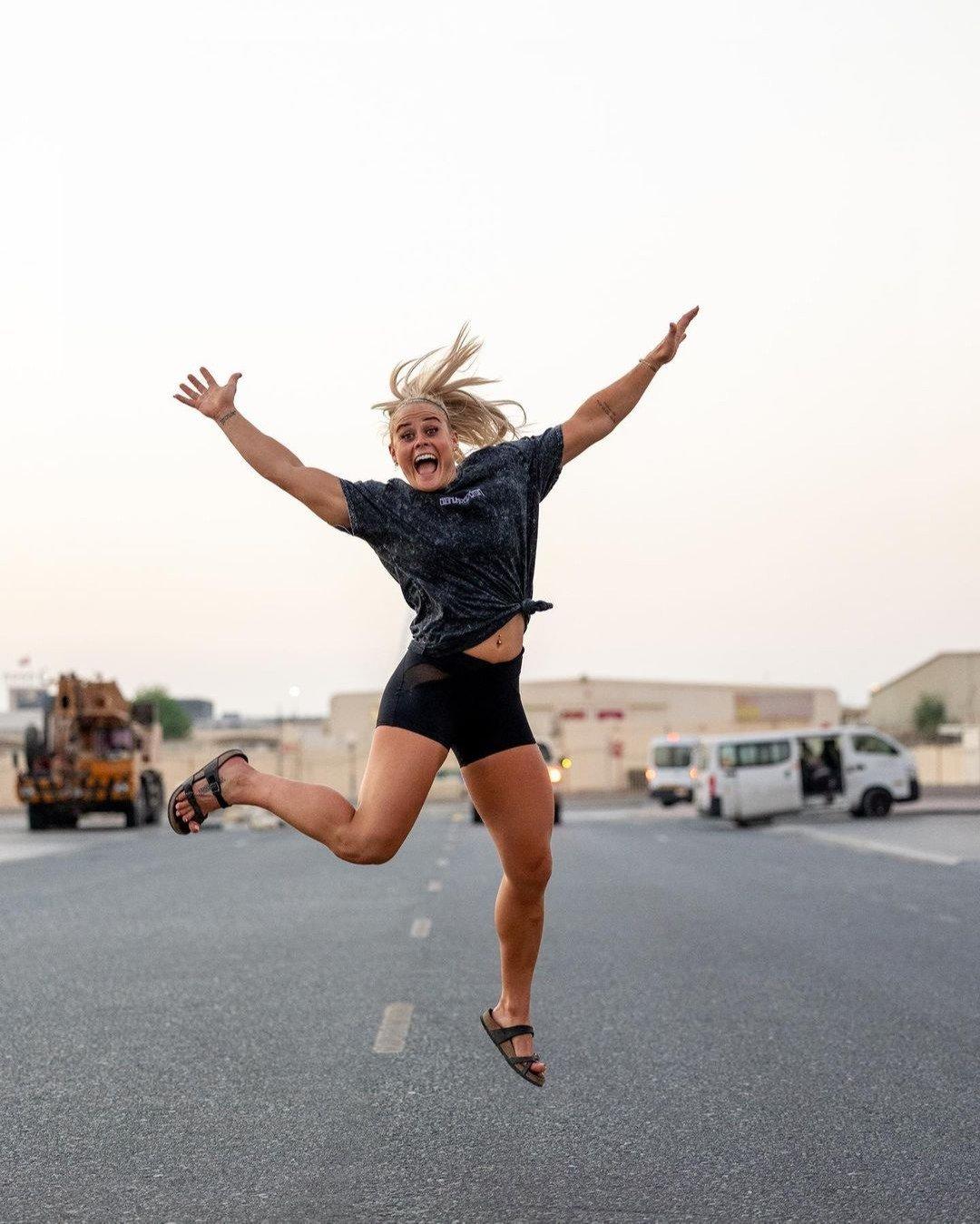 Sara showed off her fit figure once again while having a good time. The professional weightlifter went for a casual look while showing off her immensely strong figure in a black t-shirt which she tied on one end. She paired the t-shirt with black biker shorts which showed off her super strong legs.
She finished off the look with casual black footwear and a single bead on her wrist. She had her blonde hair in a ponytail. Sara was obviously full of excitement as she leaped for joy with her arms and legs spread in the air and her mouth wide open.
Article continues below advertisement
Learning To Love Her Muscles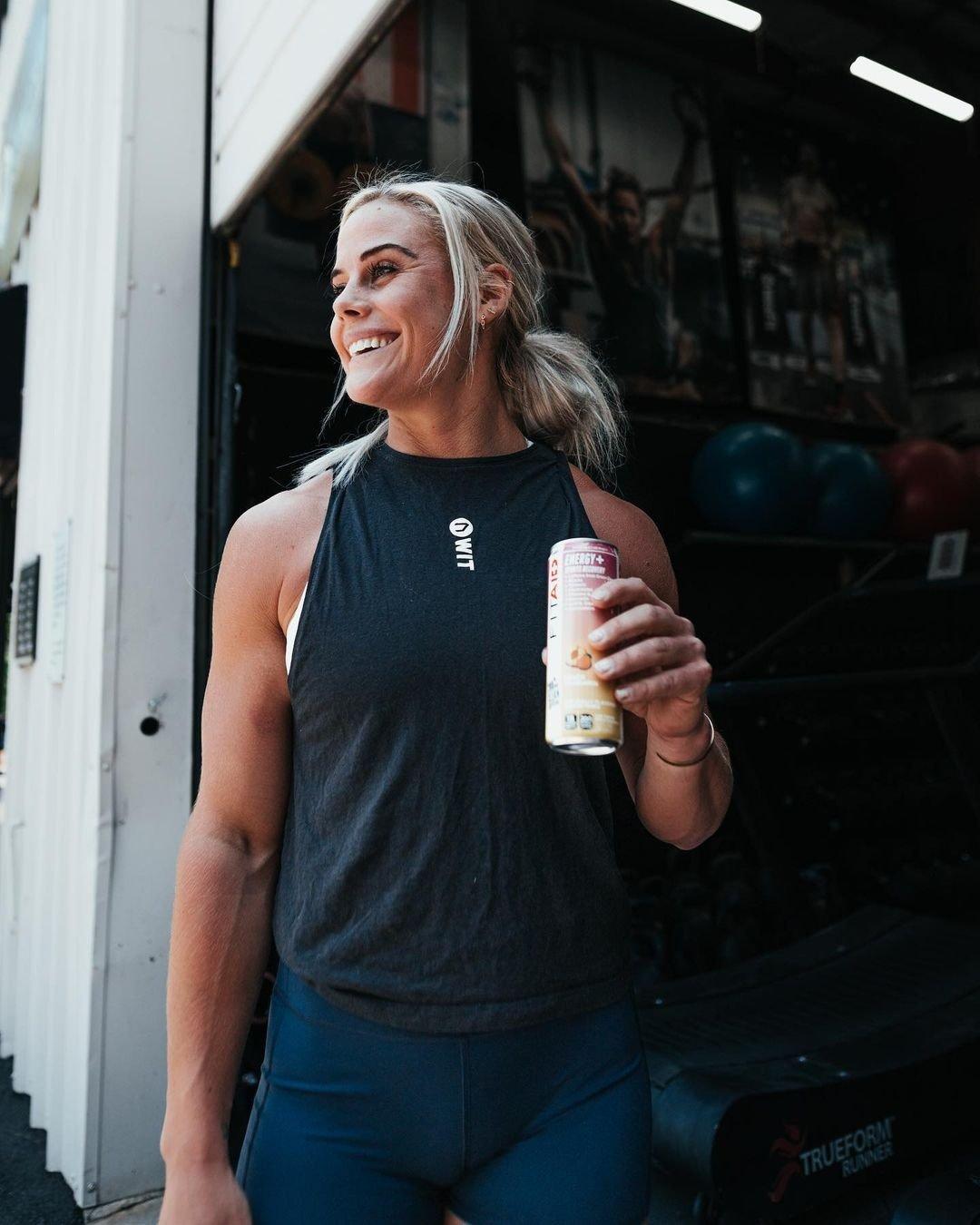 Although Sara revealed that she initially took up the sport to lose weight, she now eats 3,000 calories a day to keep her muscle. The WIT Fitness founder shared that she started the sport "lose weight and get a boyfriend." Although she hated having muscles at first, she has since come to love her strong physique.
Sara started CrossFit at age 17 and was initially "embarrassed" by how the sport changed her body. Over the last few years, she has learned to love her body and focus on what it could do. She also began to find inspiration in other female CrossFit athletes.
Clothing For Muscular Women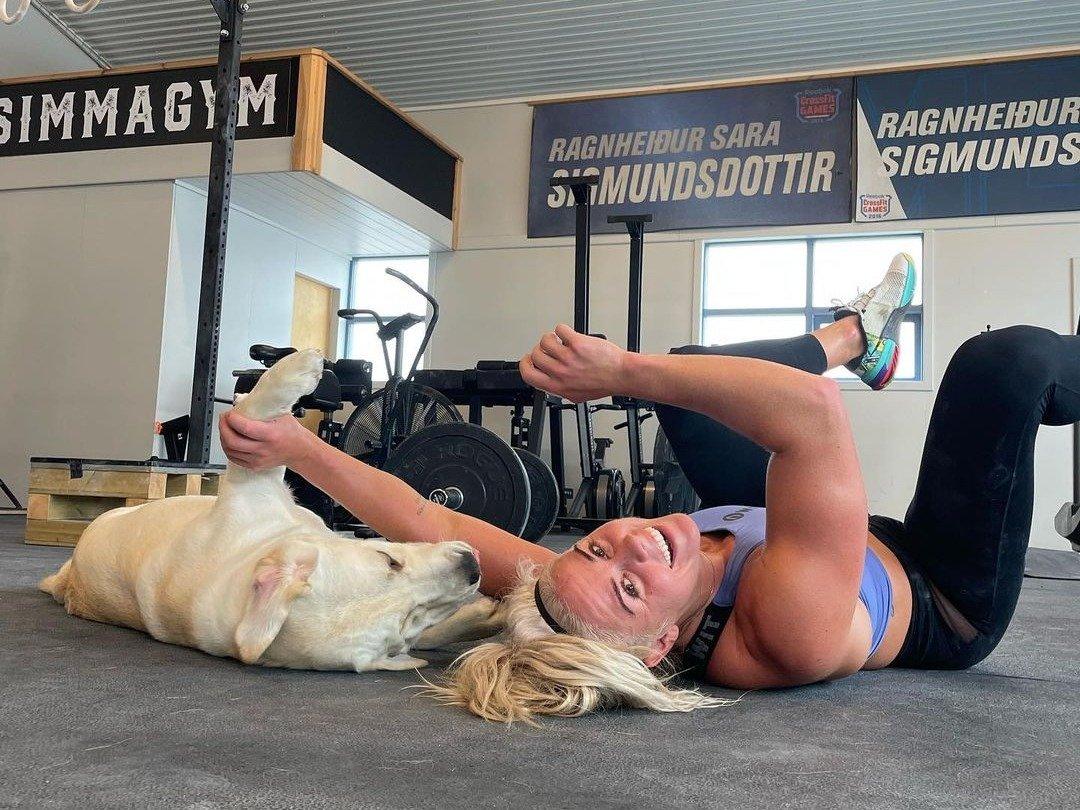 Sara shared that a lot of activewear for women is not designed for women with muscular physiques. She has found that most clothing squeezes her muscles in the wrong places, which is why she founded WIT Fitness, an activewear line that is designed for muscular women. Per Insider, she believes having activewear for women with muscles will help strong women embrace their bodies, and also change the idea that muscles are not feminine.
When it comes to her diet, Sara's main focus is on balance. In the first few years of her CrossFit career, Sara used to under-eat in order to lose weight but has now learned to eat more and fuel her body adequately.