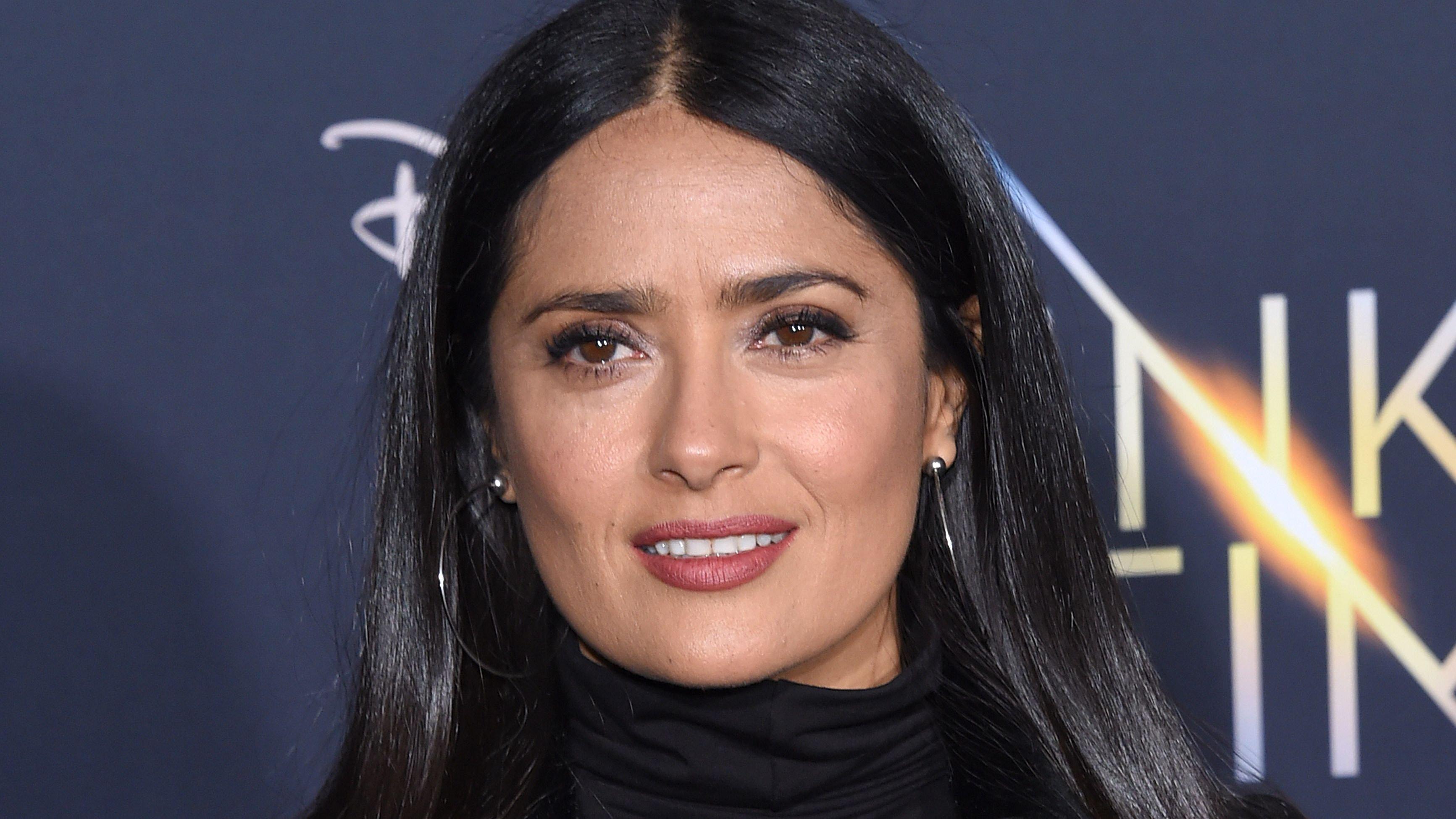 Salma Hayek Dances On Yacht In Bikini
For her 56th year around the sun, Hollywood bombshell Salma Hayek was spotted letting loose and having fun on a boat ride on the weekend while showing off her curvy physique in a simmering red bikini.
Article continues below advertisement
Dances To Stevie Wonder's 'Happy Birthday'
Hayek, who celebrated her birthday on September 2, updated her Instagram fans to let them know just how awesome her day was going. In a mini clip shared on the platform, the Frida actress was seen dancing aboard a yacht to Stevie Wonder's 1981 rendition of Happy Birthday. Salma couldn't have looked any more spectacular wearing a sexy two-piece red bikini with her wind-blown hair and green-tinted sunglasses, as she rocked out to the nostalgic beat.
"Happy 56th birthday to me!!! Feliz cumpleaños #56 para mi!!! #alwaysgrateful," she wrote on the video – (see clip below)
6 Million 'Likes'
The Desperado actress made an epic impact on IG followers with her birthday post; the 5-day old video has since racked up over 6.6 million 'Likes' and an endless stream of doting comments, including one from rapper Drake, who said, "Happy Birthday to my muse."
Other famous friends like Anthony Hopkins, Zoe Saldana, Blake Lively, and Melanie Griffin to name a few, also chimed in to toast the revered actress on her special day.
Article continues below advertisement
More Bday Festivities
After her day of yachting, the birthday celebrations continued back on land where Hayek was greeted by a mariachi band. It was the perfect treat for the Mexican-born actress, who sang along and danced as they performed several songs in her native dialect. "What a better way to celebrate a birthday than with a Mariachi band. Que mejor manera de celebrar un cumpleaños que con Mariachis #mariachi," she wrote on the post capturing the experience.
Dancing On Yachts
The Grown-Ups actress and her French billionaire hubby François-Henri Pinault often take to the sea for a little sailing from time to time. Last summer Salma was once again spotted dancing on a table while cruising about on their massive yacht. Among a series of photos she posted online, the movie star was seen wearing a sizzling pink two-piece bikini and showed off some dance moves as François-Henri looked on in pure delight.
Upcoming Movie Roles
As for Hayek's upcoming movie projects in the pipeline; according to Hollywood Reporter, she will be starring in a new film titled Without Blood, which will see Angelina Jolie in the director's chair, with Hayek co-starring with Demián Bichir as the first stars. The film was adapted from author Alessandro Baricco's book of the same name and will tell the story of a young girl on her quest for revenge during a conflict set in the deep Italian countryside.