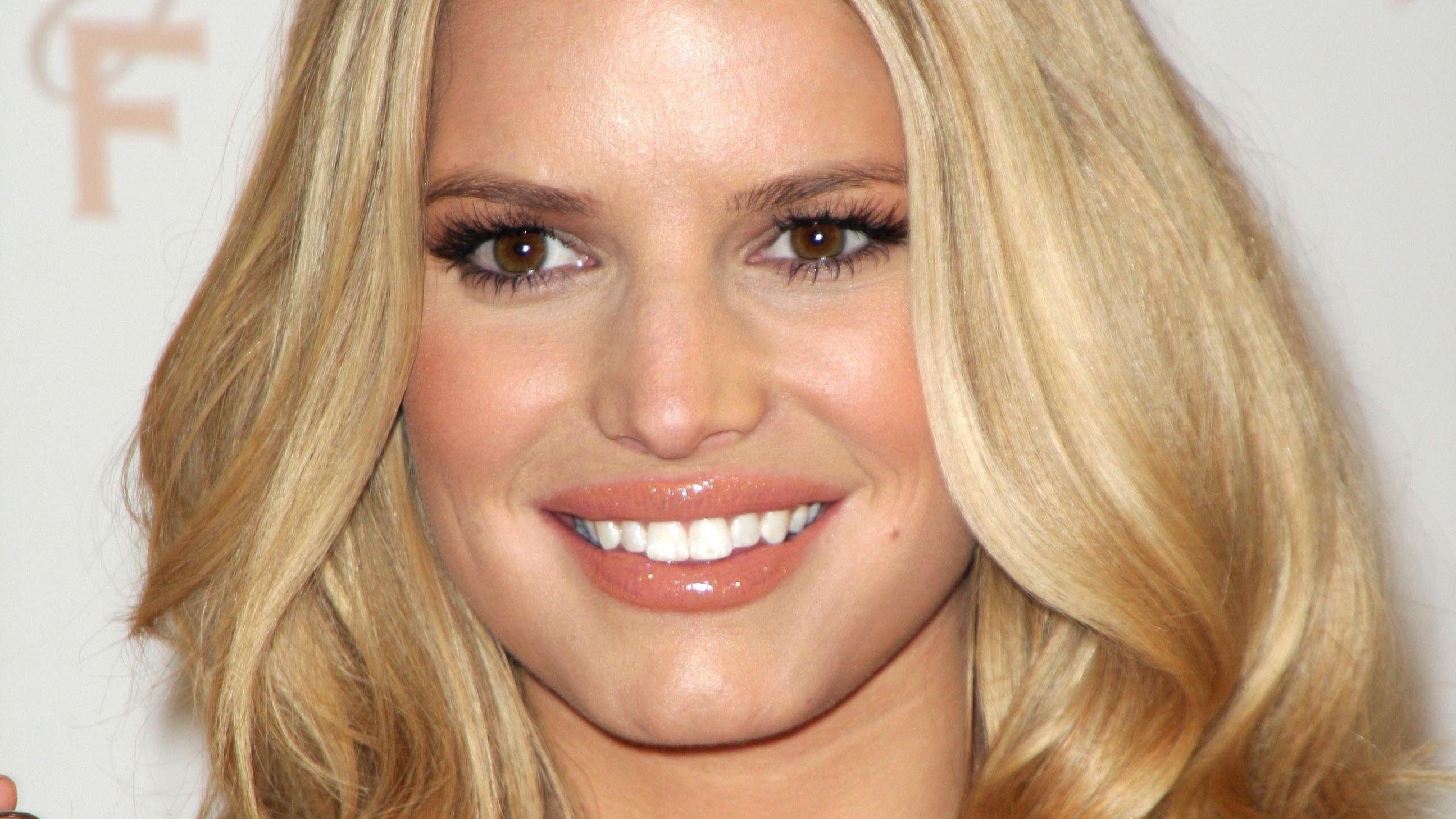 Jessica Simpson Is Happy And Confident In A Bikini
As a mother of three, Jessica Simpson barely has time to glam up when going out with her children because they hurry her up. However, last month, she finally had time to play dress-up for the first time in a long while. The former singer took the opportunity to promote her clothing line for the Summer, saying,
Article continues below advertisement
Without 3 kids needing me to hurry, I had the time to accessorize the bikini 😜 it is the little things that make me happy (finally, the @jessicasimpsonstyle Dany is in my fav color- LEOPARD).
-
Playing Dress-Up Without The Kids
Simpson wore a brown bikini with a big brown cowboy belt on her hip, making it look like part of her bikini bottoms. She paired the swimwear with a wide-brimmed ivory hat, dark sunglasses, and brown platform heels reminiscent of the 2000s, like most of her collection. The businesswoman wore her long, blonde hair in a loose curl down to her mid-riff and accessorized her hands with bracelets and a wristwatch.
She thought everything through down to her nail polish which was brown like her swimsuit.
Article continues below advertisement
Romantic Getaway In Mexico
Per her related Instagram posts, fans gathered that she was on a romantic vacation with her husband, Eric Johnson, in Cabo San Lucas. Simpson looked gorgeous in a black deconstructed one-piece swimwear paired with black square sunglasses, strappy sandals, and her signature long, blonde hair. Walking away from the beach showed the ocean in her background, with the sunset topping off the beautiful backdrop. She called it the most romantic, sexy, and well-deserved Mexican getaway.
Selfie Time By A Fancy Door
The mother of three shared a flawless selfie inspired by a fancy door decorated with colorful stained glasses. She wore a shimmery peach bandeau bikini top with denim Daisy Dukes (only fitting that she'll embrace her star-making role) and heavily accessorized the look. Simpson had round-frame black sunglasses, a multi-layered necklace, and hoop earrings decorated with blue beads.
Back To School
And now, her mini-vacation is over as the school season resumes and she sends her children off. Regardless, she enjoyed her time and is embracing this Fall season and the summer period. Simpson shared a picture of her two oldest children Max, 10, and Ace, 9, dressed for school.
These two had an amazing first day of school! I'm so proud! Heart is full. Growin' up and ownin' it. Happy kiddos.
-