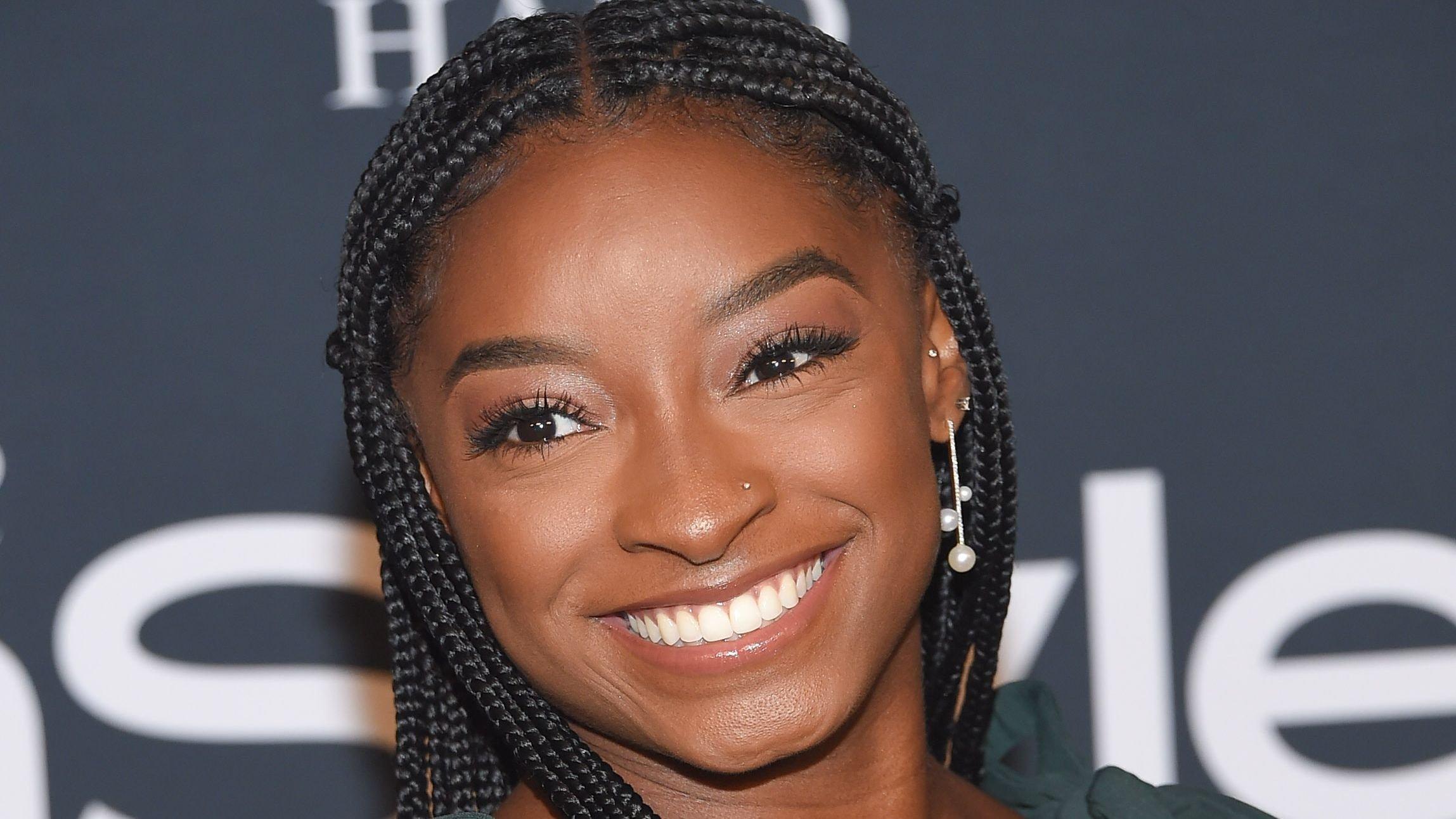 Watch Simone Biles Soak Up Some Sun In A Sexy Bikini!
As Simone Biles gears towards her wedding with Jonathan Owens, the gymnast is having a blast with the preparations. She recently shared some pictures of herself destressing on the beach in high spirits and trusts her man to be in the comments rooting real hard.
Biles updated her followers on the wedding plans saying they've gotten through the first steps - picking the venue, dress, and date.
Article continues below advertisement
Vacation In Turks & Caicos
Biles looked beautiful in a blue two-piece bikini consisting of a bandeau top, halter neck string, and a matching bottom. She wore her hair in a long, black box braid swept to the side, highlighting her defined abs while she dug her heels into the sand. Biles captioned the picture, "I'm feeling lucky."
Biles traveled to Turks & Caicos on a girls' trip planned by Celebrity Cruises. She also explored the Dominican Republic as a tourist before returning home to her family.
Post-Engagement/Birthday Celebration In The Tropics
Last summer, the couple vacationed in the Tropics as a post-engagement celebration. They explored every part of the island, from catching seafood from the ocean to swimming in the open waters. In Owens' words, they have nothing to lose and a world to see.
That was after they traveled to celebrate Biles' 25th birthday, and Owens' had only the sweetest things to say about his fiancée.
Article continues below advertisement
'Here's To The Best Birthday Yet...'
Want to wish my beautiful fiancée a happy birthday!!! What's a better place to bring it in than paradise 🤪🍾 Looking forward to making endless memories with you on this journey of life together, everything happens for a reason and it's obvious we were made for each other ❤️ Here's to your best birthday yet, and we just getting started!!!! More surprises to come 👀😘 I love you more than you would ever know baby ❤️❤️, he wrote.
-
Playing Together
Biles and Owens faced off in a free throw match during Daring Simone on Snapchat. The new show features the athlete in different unusual situations set to challenge her out of her comfort zone. Biles had the edge over her fiancé despite him being a professional football player because he played with only one good arm.
This is actually one of my favorite episodes. You'll see my Fiancé make an appearance, she wrote.
-
It's only up from here for Biles and Owens as their romantic wedding draws near.