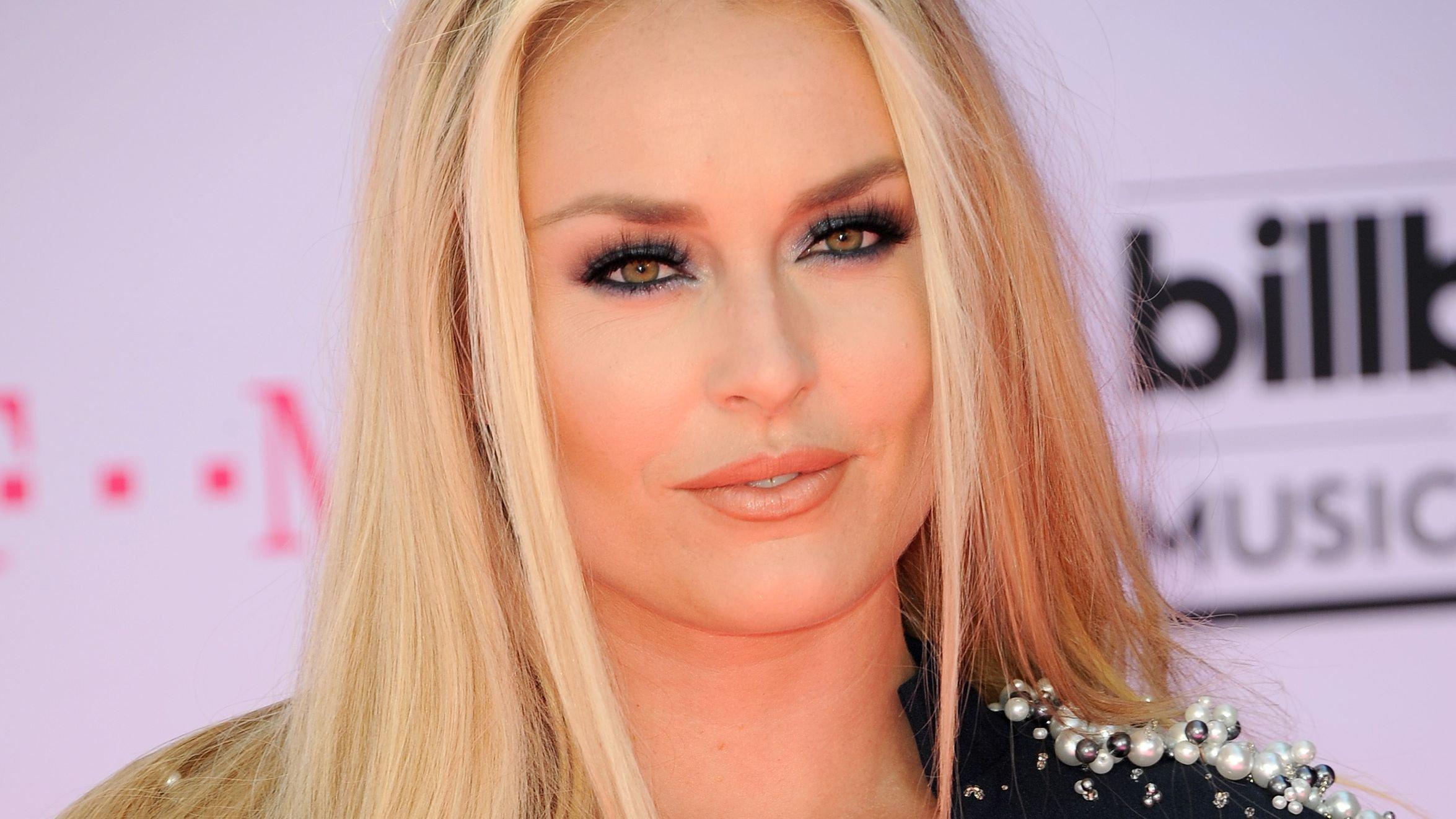 Lindsey Vonn Stuns In Slinky Dress Hugging All Her Curves
Olympian Lindsey Vonn is stunning in a slinky and floor-length dress as she proves she can rock red carpet looks like the rest of them. The former alpine skier might be making headlines for rocking swimwear amid her new eyewear collab right now, but it was dress vibes earlier this year as she attended a high-profile event. Sharing photos to her Instagram, the ex to golfer Tiger Woods sizzled at the ESPYs - the event was also attended by fellow Olympian Aly Raisman.
"Celebrated some incredibly inspiring athletes last night as well as the 50th anniversary of title IX. There has been so much progress made but we still have a lot more work to do. We got this 💪🏻," Lindsey captioned her photo.
Article continues below advertisement
Stuns In Slinky Dress
The photo showed the blonde posing confidently in a peachy-pink and ruched dress. The sleeveless number showed off Lindsey's toned arms and shoulders as she also wore her hair back. The Minnesota native clutched a chic purse to accessorize her look.
Article continues below advertisement
Hall Of Fame Win
Earlier this year, Lindsey posted with a major achievement, telling fans:
"Honored and humbled to have been inducted into the Hall of Fame on Friday with so many incredible Olympic and Paralympic champions. It's been a week filled with celebration and disappointment; celebrating 50 years of title IX and then Roe V. Wade being overturned. But as I said in my speech on Friday, athletes have the power to create positive change that goes far beyond medals or trophies."
An Egg A Day...
Vonn continues to prove her endorsement power, despite being retired. The 37-year-old this year went #JustEgg, telling fans:
"It's all about what you put into your mornings.. I'm proud to announce my partnership with @JUSTEgg as a brand ambassador and an investor in the company. I care deeply about the food I put into my body, and how it impacts the planet. Try my LV Alpine Toast recipe and let me know what you think. Link in bio. #ReallyGoodEggs#JUSTEggPartner."
Animal Lovers Unite
Lindsey joins the long list of celebrities who are pet lovers, from singer Ariana Grande and model Kendall Jenner to actress Kaley Cuoco. Posing with her pooches on Instagram, Lindsey shouted out a special day, writing:
"Happy national pet day… never take for granted the love of your pet. Miss my boy Bear every single day💔… thankful for the time we had with him 🙏🏻 Lately I've been thinking about a new edition… 3 was always the perfect number… we'll see. 🐶🐶🐶#nationalpetday."