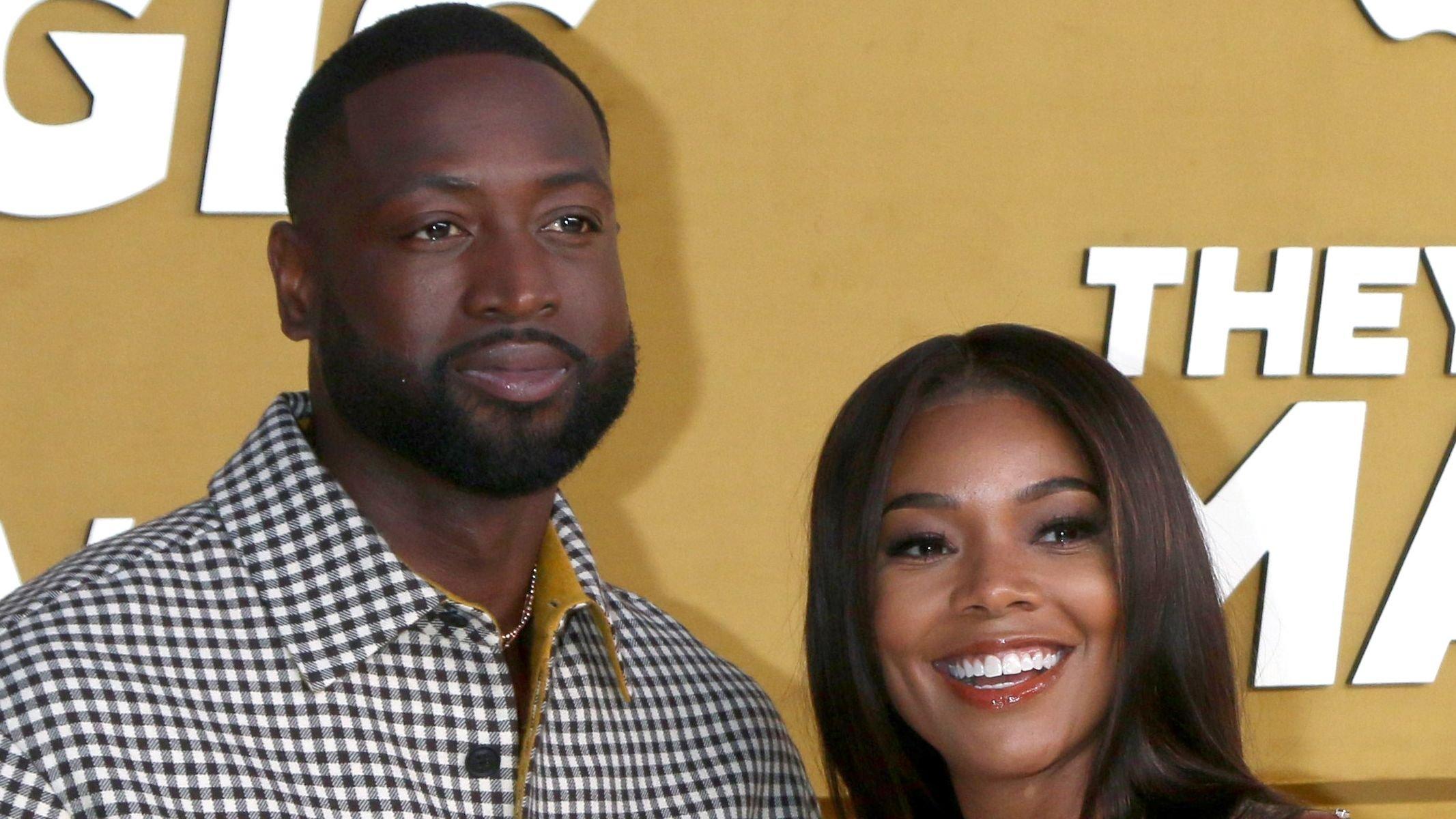 Gabrielle Union and Dwyane Wade Share Sweet Moments From Their Anniversary Tour
Of the many Hollywood relationships, few stand the test of time. Gabrielle Union and Dwyane Wade are well on their way to joining the most elite tier of successful love stories in the world of celebrities.
The couple, who wed in 2014, posted adorable Instagram shoutouts on August 30 to mark their eighth anniversary. Gabrielle spent the entire week sharing charming montages of images and videos from their wedding day, joint vacations, precious family moments, and more.
Keep scrolling for more and see different moments from their anniversary.
Article continues below advertisement
Sweetest Anniversary Message From Gabrielle
"It's been 8 years now married to my best friend and a lifetime to go. There have been tears and tantrums, triumphs and tremendous gratitude of our love," Gabrielle wrote alongside an adorable video compilation that captured several of their sweet moments together.
"I love your evolution and your readiness to look at yourself FIRST before pointing any fingers. I love watching you throw caution to the wind and lead in ways we've never seen before. May this journey of ours always be filled with joy and laughter and compassion and grace. I love you baby, forever. Happy Anniversary," she added.
That's How Their Love Goes
"8 of them thangs already!? 🤷🏾‍♂️ That's the way "our" love goes! Happy Anniversary G "Mutha**** Union."
Article continues below advertisement
Wade World Tour 2022
The couple left early last week for their anniversary adventure, updating their fans on all of their experiences on Instagram. Gabrielle and Dwayne took numerous pictures of boat excursions and publicly displayed their affection during their trip. Alongside a spa day and a romantic night, the pair showcased their playful, athletic sides throughout the trip.
In one video, Gabrielle tried to toss her husband a football as he dived into the ocean close to a huge unicorn float. Although the actress's initial attempt was unsuccessful, her second throw to Wade was flawless.
"2nd and 10 I did it again like Wilson. Luke that is. @dangerusswilson I'm coming for QB1780 you and Owen are safe😂🤣😂🤣😂 Athletic-ish, A midseason pickup #WadeWorldTour2022," Gabrielle joked in the caption.
Stunning In Matching Outfits
The couple not only has an excellent relationship but are also fashion icons. Consequently, it was only natural for their anniversary trip to be filled with matching date-night outfits and vibrant swimwear. Additionally, their most recent photoshoot featured more matching beachwear, which Gabrielle displayed in a gallery posted to Instagram on Tuesday.
In the photographs, the Bring It On actress wore a little black string bikini with a cut-out in the center that she knotted together. She accessorized the suit with a coordinating baseball cap and sunglasses. On the other hand, Wade sported a pair of black, white, and yellow Amiri swim trunks that were inscribed with the word "zig-zag" and a picture of a bearded man. While they were lying down, Gabrielle appeared to steal the matching bucket hat that her beau accessorized his look with. In the photographs, the pair had fun while posing with their arms around each other.
Gabrielle and Dwayne's recent anniversary tour was yet another subtle reminder that true celebrity love still exists.