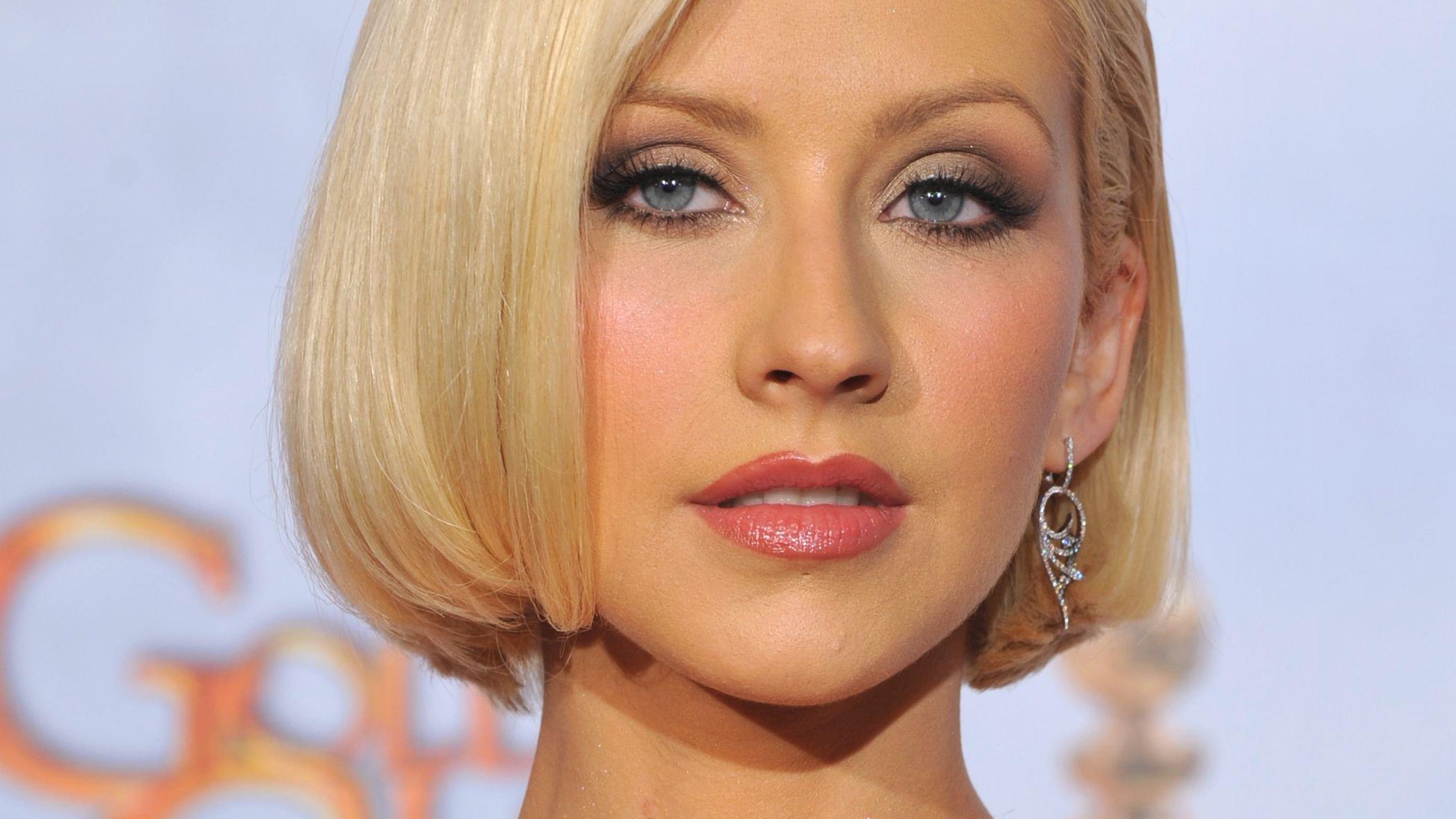 Christina Aguilera Sizzles In Liquid-Effect Glitter Dress
Christina Aguilera is stunning in a sizzling and liquid-effect dress. The 41-year-old pop singer continues to delight her 8 million+ Instagram followers, and one photo has been turning heads. Earlier this year, the Grammy winner showcased her iconic curves in a deep blue and sequin dress, one clinging to her hourglass figure and definitely showcasing her tiny waist. Aguilera posed with dramatic blue eyeshadow to match her dress, also wearing latex gloves for an extra snazzy finish. She used a purple heart emoji to caption her post.
Article continues below advertisement
Supporting Pride Since Before It Was Cool
Aguilera's support for the LGBTQ+ community goes way back. In 2022, her "Beautiful" track was dubbed an unofficial anthem for the group, and she's revisited her support this year during Pride month. In June, she told fans:
"Pride is the biggest representation of freedom and self expression. It means living your best life out loud, unafraid, fearless. These are all things that truly mean the world to me and have always been a part of my message and my music. I'm so grateful and honored to have had the love and support of the LGBTQIA+ community for 20+ years, and to have been able to share these moments and live out some of my fantasies with them."
Article continues below advertisement
Reflecting On Childhood Fame
Much like former rival Britney Spears, Xtina was propelled onto the fame circle as a child.
"I've been working since I was 7 years old. When I'm not working, there's a heavy amount of guilt that I feel. It's been embedded in me since I was little—you're shamed if you don't want to keep up. As a child [entertainer], you're all pitted against one another, and other children are all about that grind too. It's a weird space to grow up in," she told Health.
Doesn't Care What Other People Think
The Voice judge also touched on being an individual and sticking to her true self, continuing: "You start asking yourself: "Why am I holding back in certain areas of my life? Who am I really living my life for?" And with age, you figure out that life is too short to waste time thinking about what other people think about you. I've realized I am making memories for myself and that I shouldn't worry about what other people think."
Reconnecting With Herself
The "Stripped" hitmaker was still recording her 2022-released La Fuerza album when she revealed: "I'm a perfectionist and want to give everything my best—especially because of the soul-searching I've done over the past year and the new perspective I have. I am reinspired and have reconnected with myself."