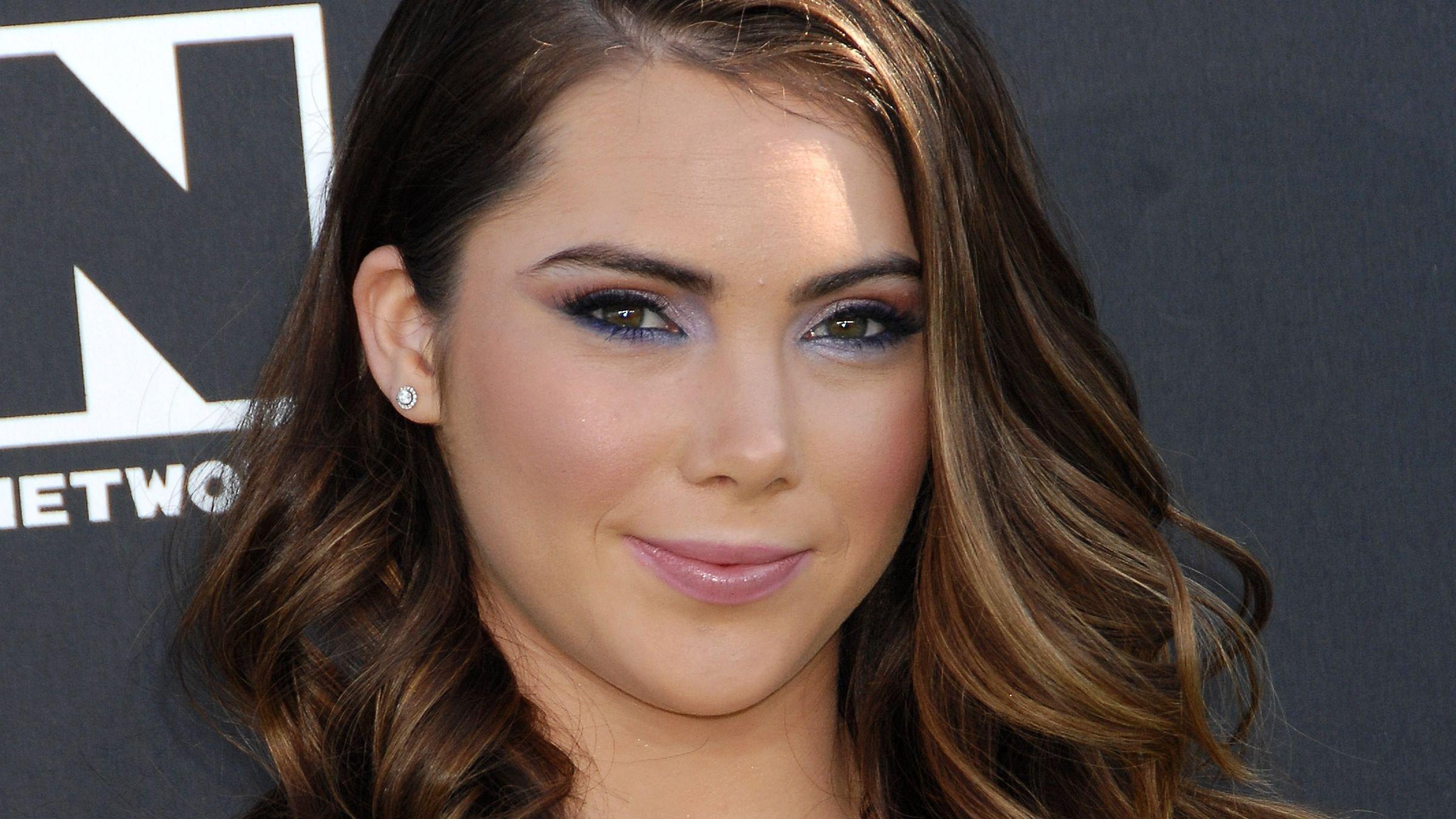 McKayla Maroney In Bikini Highlights Gymnast Figure
McKayla Maroney is always popular in swimwear. The former athlete and Gold Medal winner put her gymnast body on show earlier this year, posting for her 1 million+ Instagram followers and stunning the camera as usual. The Olympian posed poolside and in a hot pink bikini to promote her latest business venture, one seeing her drop a lip gloss with Miage Skincare. Sizzling with her toned abs and legs on show, McKayla told her followers:
"Ecstatic to be announcing my partnership with Miage Skincare today!! We just launched our lip gloss, with SPF and baby it's the best tasting lip gloss in the game. It tastes like those thin mint girl scout cookies, mixed with the warmest vanilla. I dare you to get it."
Article continues below advertisement
Article continues below advertisement
Dropping Her Own Lip Gloss
In her caption, the brunette continued: "This has been my favorite everyday lip gloss for a while now - I've been dying to tell you about it. It has the prettiest shine, but it's not super sticky like some other lip glosses that stick to your hair when it gets windy. I'm in Palm Springs rn and I can attest this did not happen."
McKayla also told fans that she loves "that it's beautiful, but my favorite part are the ingredients. Made with hydrating cactus water, sesame oil, and castor oil (some of the most healing hydrating ingredients you can get) 🌵Link in bio."
She Knows Her Stuff
Maroney also posts to her Glowy by McKayla wellness Instagram, where a recent post saw her discussing gut health. Linking it to her skin, she wrote:
"If I get acne now, it's usually less about skincare and more related to digestive health. Sometimes it's less about the health of the food we're eating, and more about the health of our digestive system, and eliminative organs."
Article continues below advertisement
No More Raw Or Vegan Living
Much like singer Miley Cyrus, McKayla has ditched the plant-based lifestyle after discovering that it was doing her no favors.
"For example when I did a raw vegan diet, I was so obsessed with eating "clean" and "perfect" but I wasn't feeling good, or digesting well at all, and my skin paid the price. I just kept ignoring the red flags that this diet was not working for me. 🚩I got lost in dogmatic thinking, and this idea of perfect health."
Putting Herself First
The gymnast concluded that "I thought I needed to suffer and do something crazy and extreme to be successfully healthy. (That way of thinking clearly came from gymnastics lol)."