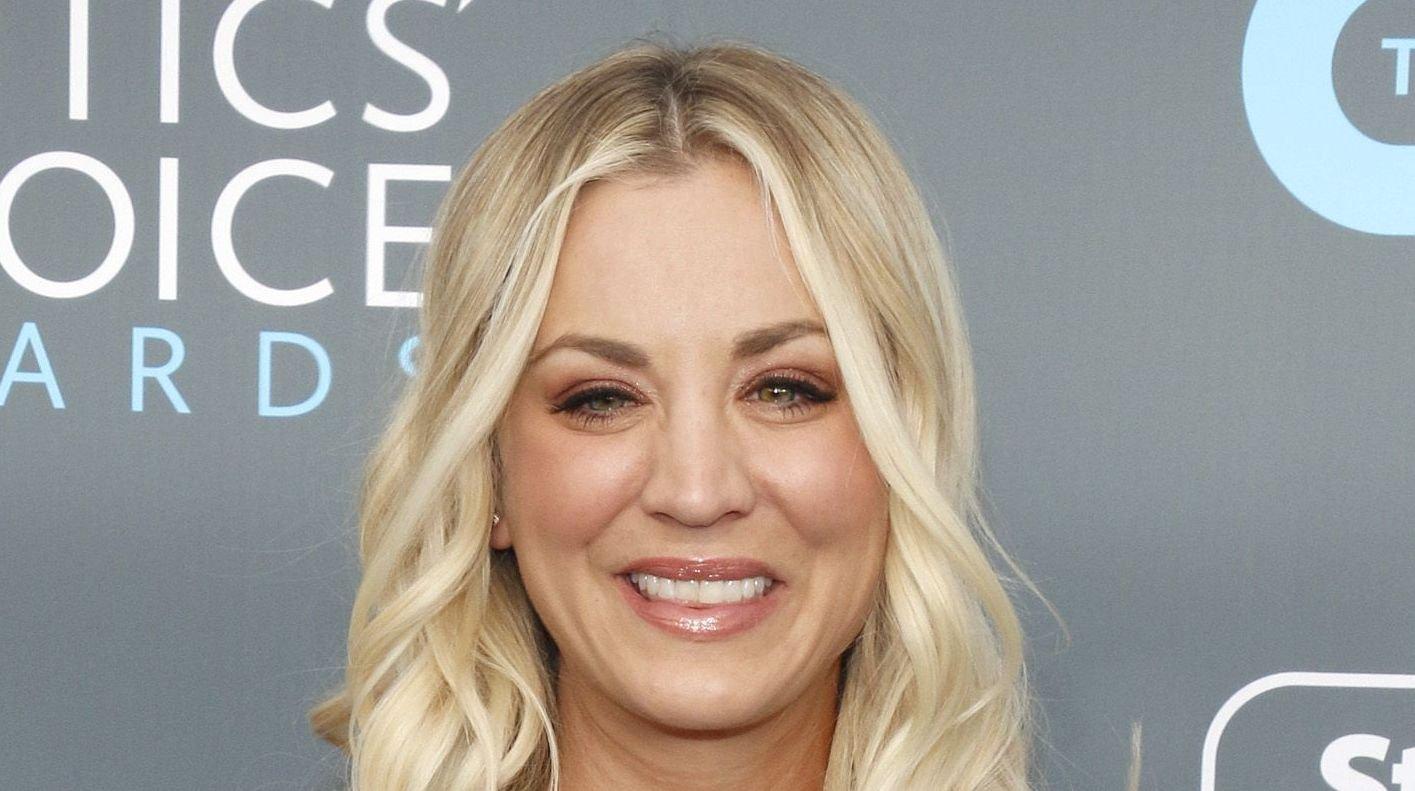 Kaley Cuoco Stuns In Yellow Dress For 'Meet Cute' First Look
30 years ago, Kaley Cuoco, now a 36-year-old actress and producer, made her film debut in the thriller television film Quicksand: No Escape (1992). Since then, she's starred in the hit sitcom series, The Big Bang Theory, and now the thriller comedy, The Flight Attendant.
It's almost time for Cuoco and Pete Davidson to steal our hearts in the upcoming rom-comMeet Cute. The duo first announced the production of their movie last year after her first Emmy nomination for her role in The Flight Attendant.
Article continues below advertisement
'Meet Cute' Is Coming Soon
Cuoco wore a casual checkered yellow and white dress with short sleeves and an A-line skirt. She wrapped her dark blonde hair in a messy bun with bangs and wore simple jewelry pieces to accessorize her look. To her right, Davidson wore a casual formal outfit pairing an untucked white shirt with a blazer.
The movie will premiere on Peacock TV on Sept. 21, and she promises it'll be cute. Cuoco also teased a time travel in her caption suggesting the movie will be set in the past.
More New Projects
Deadline revealed the two-time Emmy nominee would feature as a lead character in another Peacock production. The movie/series, Based on a True Story is an upcoming dark comedic thriller directed by Craig Rosenberg. The actress confirmed the news earlier this month to her 7 million-plus Instagram followers saying,
True Story✔️ Couldn't be more excited or grateful. Thanks to my epic team and everyone involved who made this happen 💫
-
Article continues below advertisement
A New Budding Romance
Although the actress has had her fair share of heartbreaks in real-life, she does not let it stop her from giving love another, perhaps fourth, chance. Kaley Cuoco and 40-year-old actor, Tom Pelphrey, met at the Ozark Premiere in April 2022.
Pelphrey is known especially for his role as Ben Davis in Ozark. He was also nominated for the Emmy Awards - Outstanding Guest Actor in a Drama Series. In May 2022, Cuoco and Pelphrey both appeared as a couple on the Hollywood Walk of Fame. Both of them don't hesitate to show each other off and gush about themselves.
Cheering Each Other
Cuoco celebrated him on his birthday this month saying,
To the incredible man that saved me in all the ways.. happy birthday, baby! To know you, is to truly adore you … the world lit up the day you were born ❣️ 🎂 I love you!!
-
He also celebrated her second Emmy nomination by saying,
ALSO… CONGRATULATIONS TO MY FAVORITE ACTRESS!!! Such beautiful, brave work. Beyond grateful to share this with you today…
-