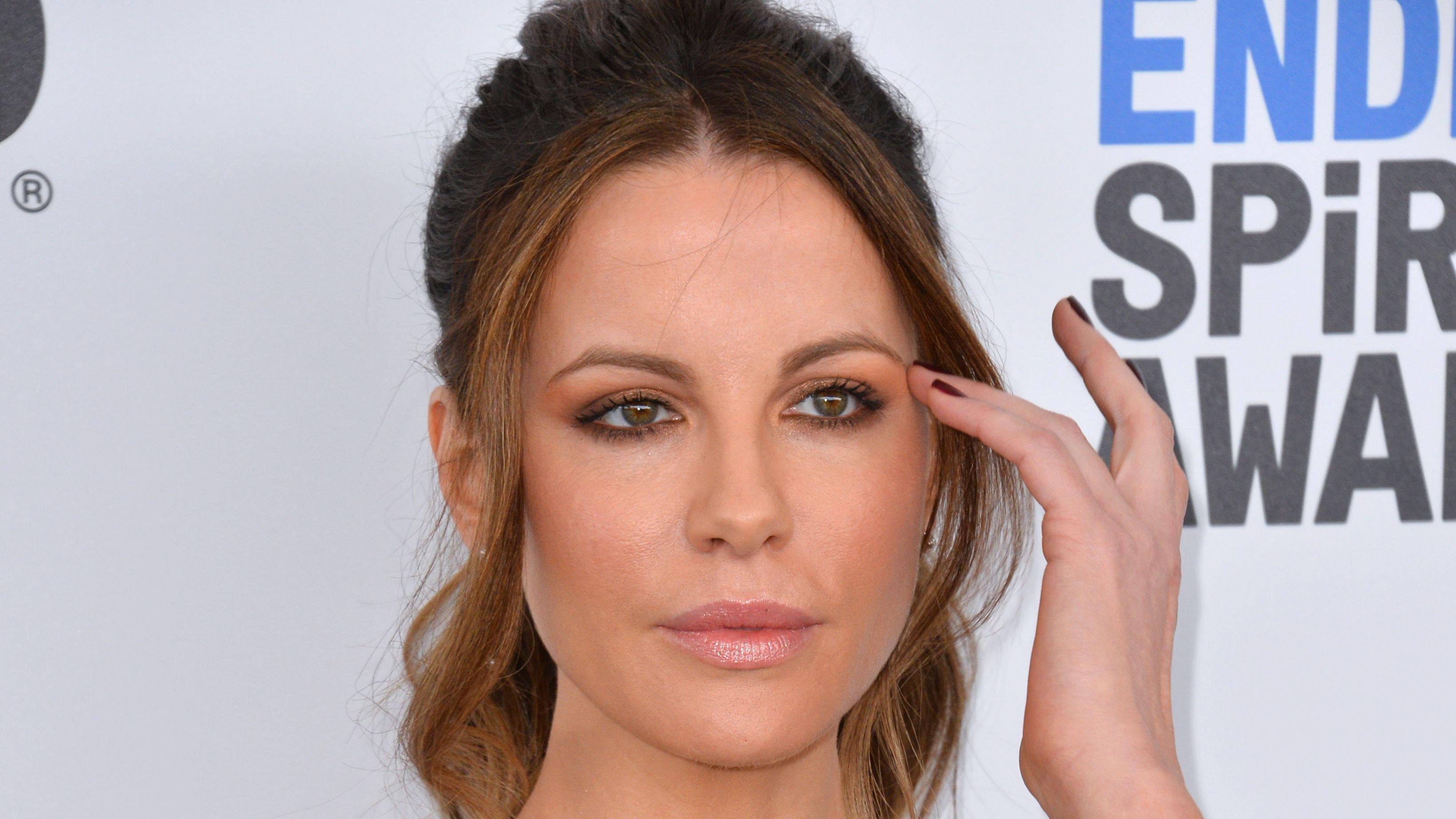 Kate Beckinsale And Cat Clive Hit The Pool For A Fun Day
Underworld actress Kate Beckinsale and her grey Persian cat Clive is back online to entertain fans with new pool day pics.
Just scratch the age-old "cats hate water" myth, Kate's fluffy feline just loves chilling in the pool even though he's a newbie to this kind of swimming pool fun.
Article continues below advertisement
Just Chilling In The Pool
In new photos shared on Instagram this week, Clive is seen chilling on a giant inflatable swan in the pool beside his celebrity mom. Wearing his embroidered embellished denim shorts, the pampered pussycat looked completely unbothered by the blue watery mass below.
"One is never too old, too grey or too furry to discover new joys #clive", Kate wrote on the post.
Fans of course simply loved how cool Clive looked on the water. "There's no cat cooler than Clive," said one IG follower on the post. Another person said, "That cat is living the dream 👏😍." And, "Clive is a vibe ❤️," added another. While, one fan said there was no way his cat would even get into a pool, "Omg… my cat would never 🤣 he'd freak out, pop the floaty then freak out even more falling in the water lmao."
Clive even looked chiller on his inflatable swan than his movie star mama, who looked a little shaky on hers. The pink bikini-wearing actress couldn't seem to catch her balance in one of the video clips - although she looked more in awe of Clive's chill demeanor.
More Pool Fun With Clive
Clive has taken to the pool lifestyle well. Earlier this month Beckinsale shared more footage of her and Clive lounging in the pool. This time the cool and collected fluff ball simply sat on top of Kate on a red floaty while vibing to the tune of #chakademusandpliers. "He's floating like a butterfly 🦋," she wrote on the mini video post, which drew comments from several celebrity friends including Dax Shepard, Gabriel Gonzales, and Paris Hilton, who replied, "Stunning 😻."
Article continues below advertisement
Clive Is Up For Anything
Kate's furry Persian is no ordinary kitty, the 49-year-old Van Helsing star previously told ET, that Clive, who has become a huge Instagram celebrity, is down for anything. "He's really down to wear costumes, he's down to do a little dance, he's down to do some boxing," she said. "I guess everybody's cat isn't like that so people are down to see him."
Clive's Many Looks
It's a good thing the little guy is up for anything, as Kate is simply obsessed with dressing Clive up in all sorts of costumes. The two have been seen showing off their many matching outfits to dressing up like some favorite actors, as seen in this James Bond re-enactment last May – watch below:
Kate's Other Furry Kids
Along with Clive, Kate is also a mom to her white Persian cat Willow, and dog Myf, who all make frequent appearances on her Instagram account to the delight of her 5.4 million followers.