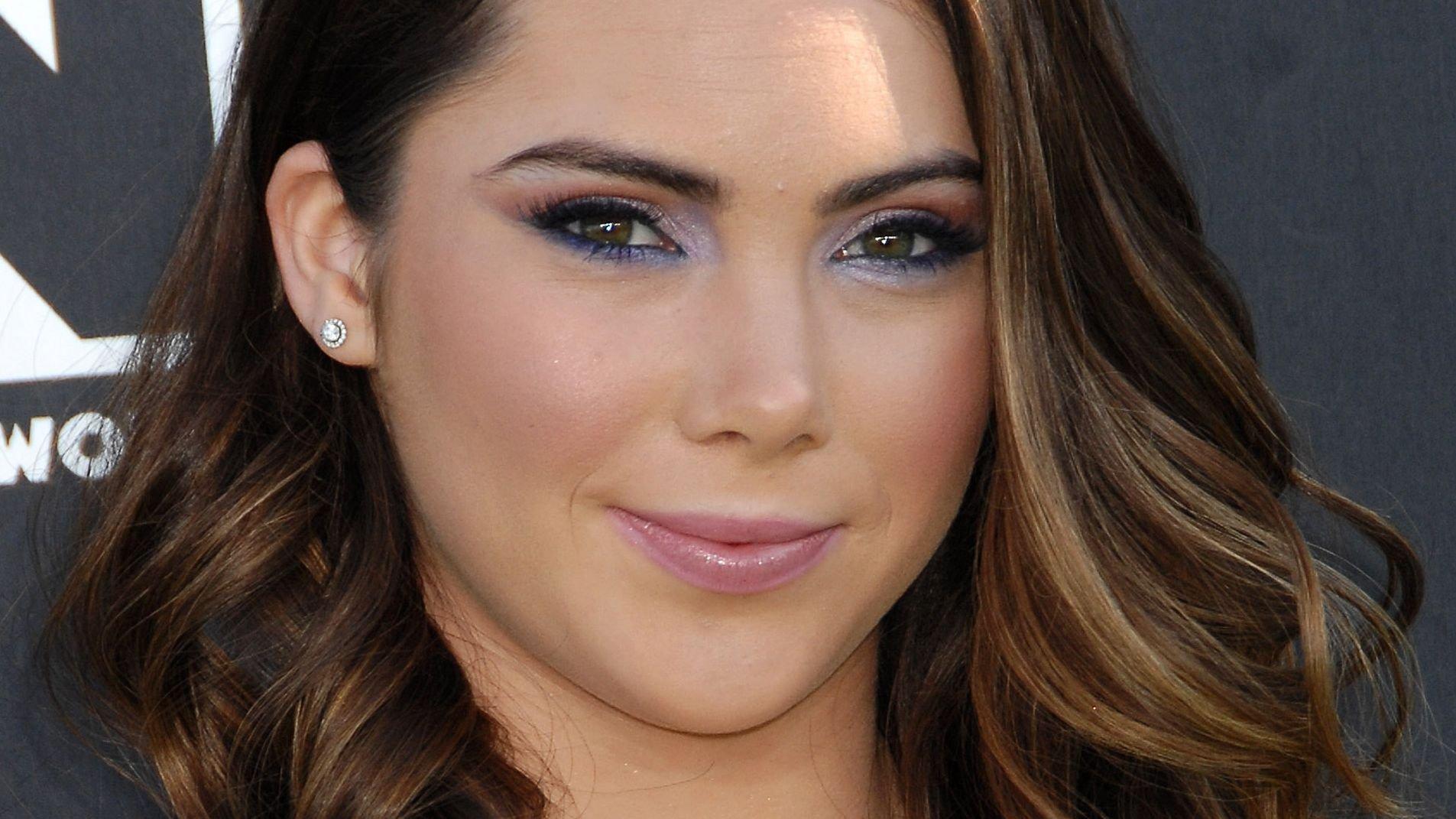 McKayla Maroney Shows Off Her Bikini Body To Promote Lip Gloss
Article continues below advertisement
McKayla Maroney is saying, "Good morning, sunshine" as she stuns in a pink bikini. The Olympic gymnast might be retired, but life away from the beam is still drawing attention, with over 1 million subscribed to McKayla's Instagram. Earlier this year, McKayla posted to promote her new lip gloss collab, sizzling poolside in a pink swim look and stunning with her toned abs and rock-hard legs on show. The brunette told her followers:
"Good morning sunshine☀️ If you're like me, you're probably consistent with wearing sunscreen on your face, but sometimes we forget about our lips!!!"
McKayla Is All 'Gasp!'
Continuing, the California native added: G"asp**😮 Good news: I have the best daily lip gloss for you! It's glowy, hydrating, tastes amazing, and has SPF in it for ultimate skin youth and health — Link in bio 🌵✨💋 #miagexmckayla." The collab is with cosmetics company Miage.
McKayla is an authority regarding wellness and beauty, via her popular Glowy by McKalya wellness account.
Article continues below advertisement
No More Acne
Addressing fans on the feed, McKayla touched on her past skin issues, revealing: "If I get acne now, it's usually less about skincare and more about digestive health. Sometimes it's less about the health of the food we're eating, and more about the health of our digestive system and eliminative organs."
She added: "For example when I did a raw vegan diet, I was so obsessed with eating 'clean' and 'perfect' but I wasn't feeling good, or digesting well at all, and my skin paid the price. I just kept ignoring the red flags that this diet was not working for me."
Taking A Step Back
The former Fierce Five member continued that she "got lost in dogmatic thinking and this idea of perfect health. I thought I needed to suffer and do something crazy and extreme to be healthy. (That way of thinking clearly came from gymnastics lol)."
"Anyway — Sometimes we just need to take a step back. Take a deep breath. Simplify, and above all just listen to our body," she also told fans.
Living Her Best Life
McKayla has, since retiring, fronted GEICO and launched her own NFTs. Both came before the beauty launch in 2022.
"Ecstatic to be announcing my partnership with Miage Skincare today!! We just launched our lip gloss, with SPF and baby it's the best tasting lip gloss in the game. It tastes like those thin mint girl scout cookies, mixed with the warmest vanilla. I dare you to get it," she told fans in April amid the lip gloss launch.