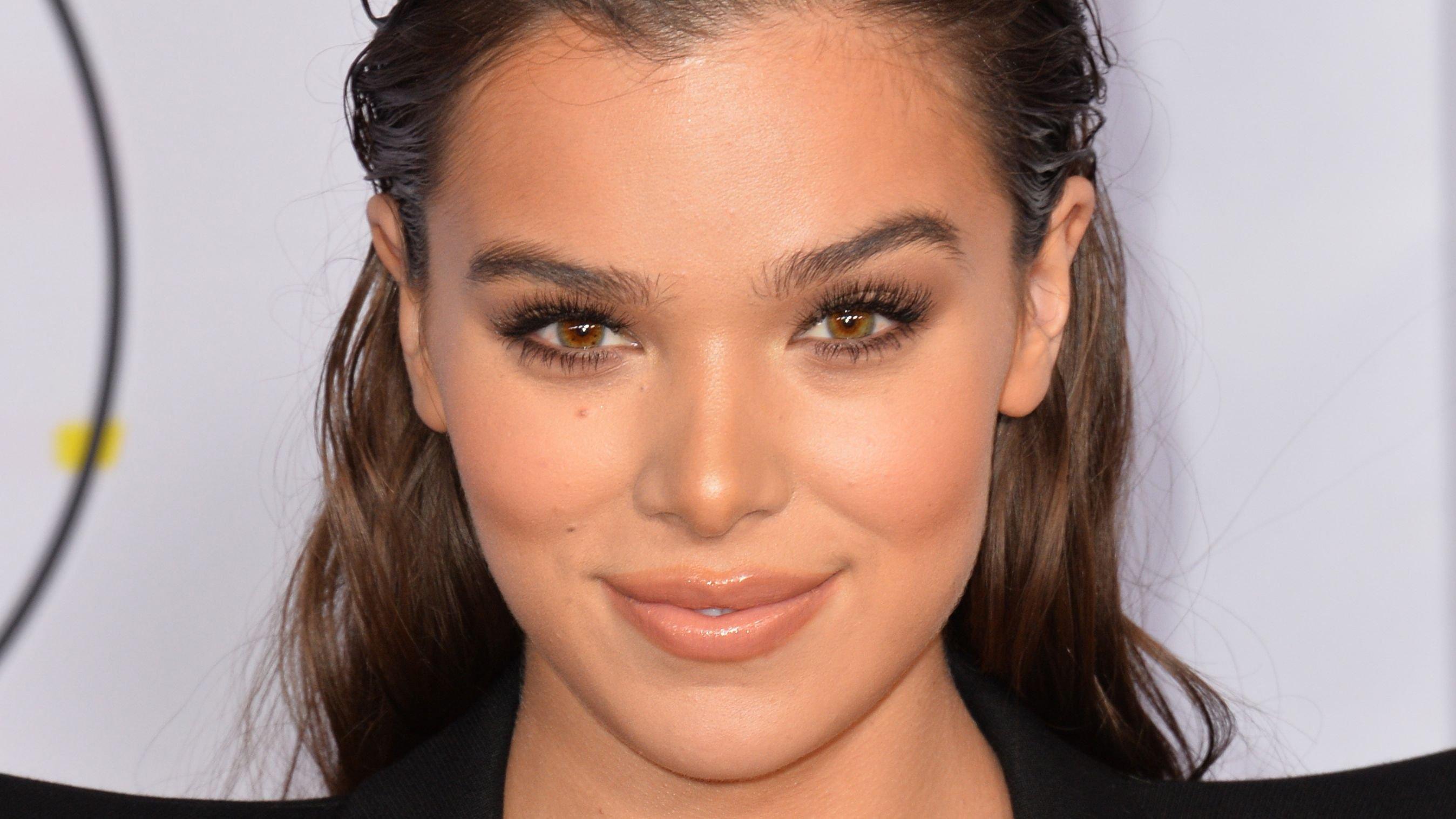 Hailee Steinfeld Flaunts Her Amazing Bikini Body In The City
Article continues below advertisement
Hailee Steinfeld is "smoking hot," and she knows it. The 25-year-old actress sizzled as she thrilled her Instagram followers, posting a bombshell swimsuit shot as she soaked up the summer sun. Hailee was all toned legs and abs in her cut-out bathing suit, posing against a city skyline and showcasing her fit figure in the hoop-accent one-piece.
Hailee chose a colorful swimsuit to flatter her frame. She posed with her long hair blowing in the wind, also glamming up in hoop earrings as she flaunted her plump pout. She wrote a caption: "Smoking hot" with a fire emoji.
Keeping Fit For Life
Hailee doesn't achieve her figure by sitting on the couch all day. "If I'm in the gym, I'll switch it up between the elliptical, bike, treadmill, or swimming. Even when I'm not busy, I always stick to my favorites: circuit training and kickboxing. Running isn't my favorite, but I'll still do it," the star has revealed.
Article continues below advertisement
A Balancing Act
The True Grit is more in demand than ever, but she's finding balance, via her Core Hydration ambassador status.
"That is something I am actively trying to do between my professional life, my personal life, and combining both of them," she told People. "Finding balance has been really a huge priority for me for a long time, especially in the last few years with the accumulation of everything. Having two shows, working on my music." The rising singer added:
I really do feel though my work life can be very hectic at times, when I'm in a studio, I feel [at] peace. I feel a sense of balance and calmness through it all. I get to walk into a space and feel free and creative and that's a huge place that I feel I find my balance.
-
Glam In Miu Miu
Brands are also showing interest in Hailee. In February, she attended the SAG Awards, rocking up in a slinky and glittery black dress from designer Miu Miu. The brand is now fronted by model Hailey Bieber plus actress Vanessa Hudgens.
A New Era With Music
Hailee has been putting her all into pivoting to music. "It is absolutely going to represent a new era. I've been living with what I've been working on for years now, a couple years, which I really do feel I needed in order to get to where I'm at with the music. And though it is rather frustrating. I have the most patient fans, I don't know how but I got so lucky," she told People.