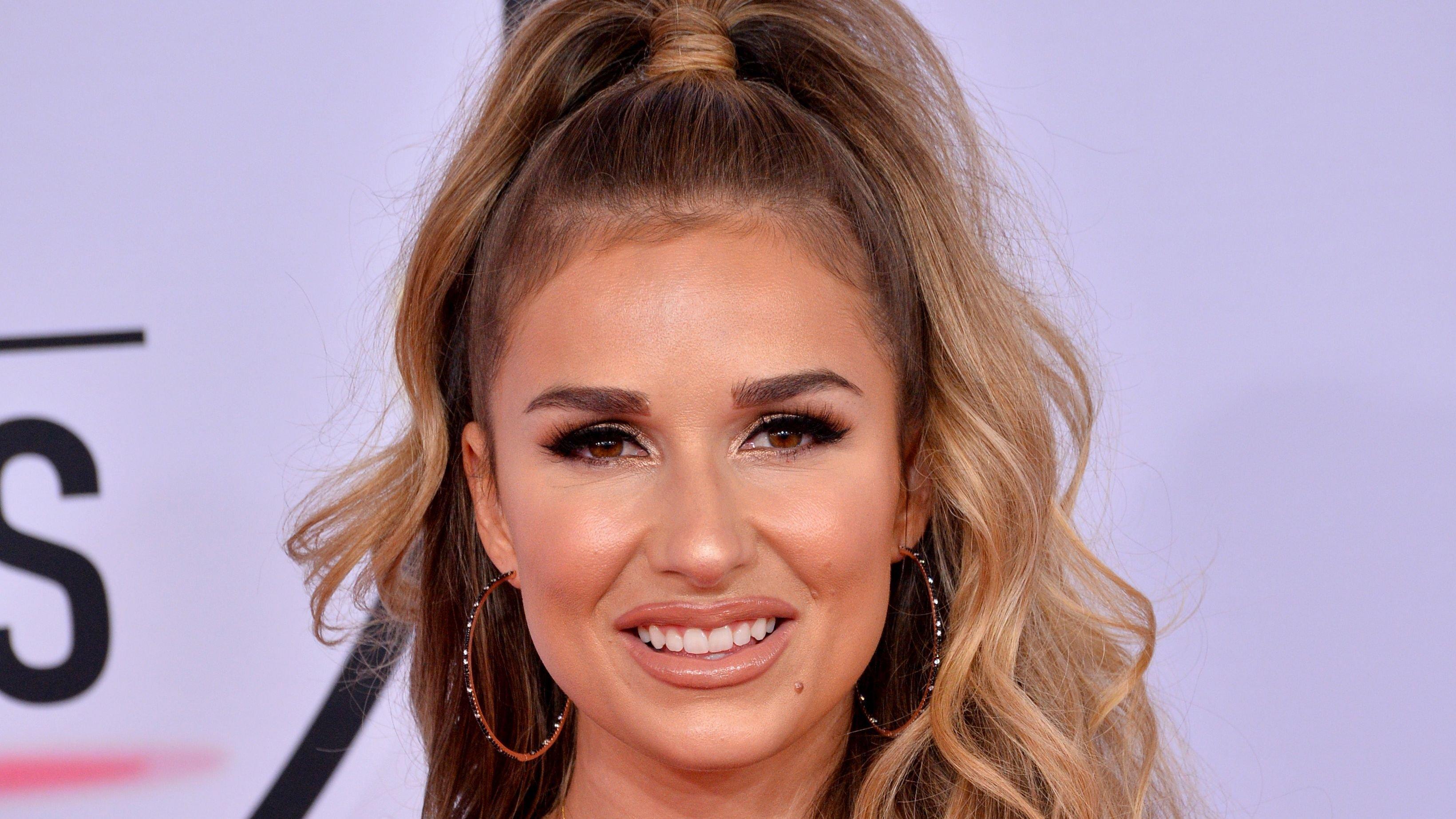 Jessie James Decker Stuns In A Green Bikini!
Jessie James Decker has proven that she can do it all as a wife, mom, businesswoman, singer, philanthropist, and cookbook author! August is still a week from ending, yet she's had a packed month from walking the runway for Kittenish swim to performing at festivals and her American tour. The mother of four had her family by her side through the packed events, and they couldn't be any prouder of their matriarch.
Keep scrolling to read more.
Article continues below advertisement
Lounging In The Pool
Since she shed light on her former insecurities, Decker has become more open in flaunting her toned figure. She typically joins her hired models to advertise new Kittenish swim collections and recently walked the runway in Miami during Swim Week.
As Fall takes over, Decker's brand created a line with warm earthy tones fitting for the season. Before then, let's muse over this green bikini shot of the singer sitting pretty on a pool floaty lounger.
Back On The Road
The singer was eager to return to the road after taking a short break to spend time on her business and with her family. During that time, Decker teased a new single, Grow Young With You, and it's gone viral on social media, especially TikTok.
Being the interactive celebrity she is, the award-winning singer opened her comments section for fan suggestions on her next setlist. While she doesn't wear bikinis on stage, her mini shorts and boots accentuate her toned legs.
Article continues below advertisement
Summer 22 Workout Results
The singer's performance in Iowa was electrifying and she promised to keep that energy in L.A. on Thursday. She confirmed that tickets were nearly sold out alongside a picture from her Iowa performance.
Decker wore a white tank top tucked in a skintight black mini short paired with white square heeled booties. The singer is doing all this amidst seeing her four-year-old Forrest attend Preschool for the first time.
Third Cookbook Is Ready
Decker also updated her fans on the status of her new cookbook, saying it's finished. Her previous releases earned New York Bestselling status, the highest honor in the country for any author. She started updating fans with pictures and videos two weeks ago via her Instagram status. The posts tell us that many of her ingredients are fresh from her home garden. We also know eggs and bread are two ingredients you'd find in the book.