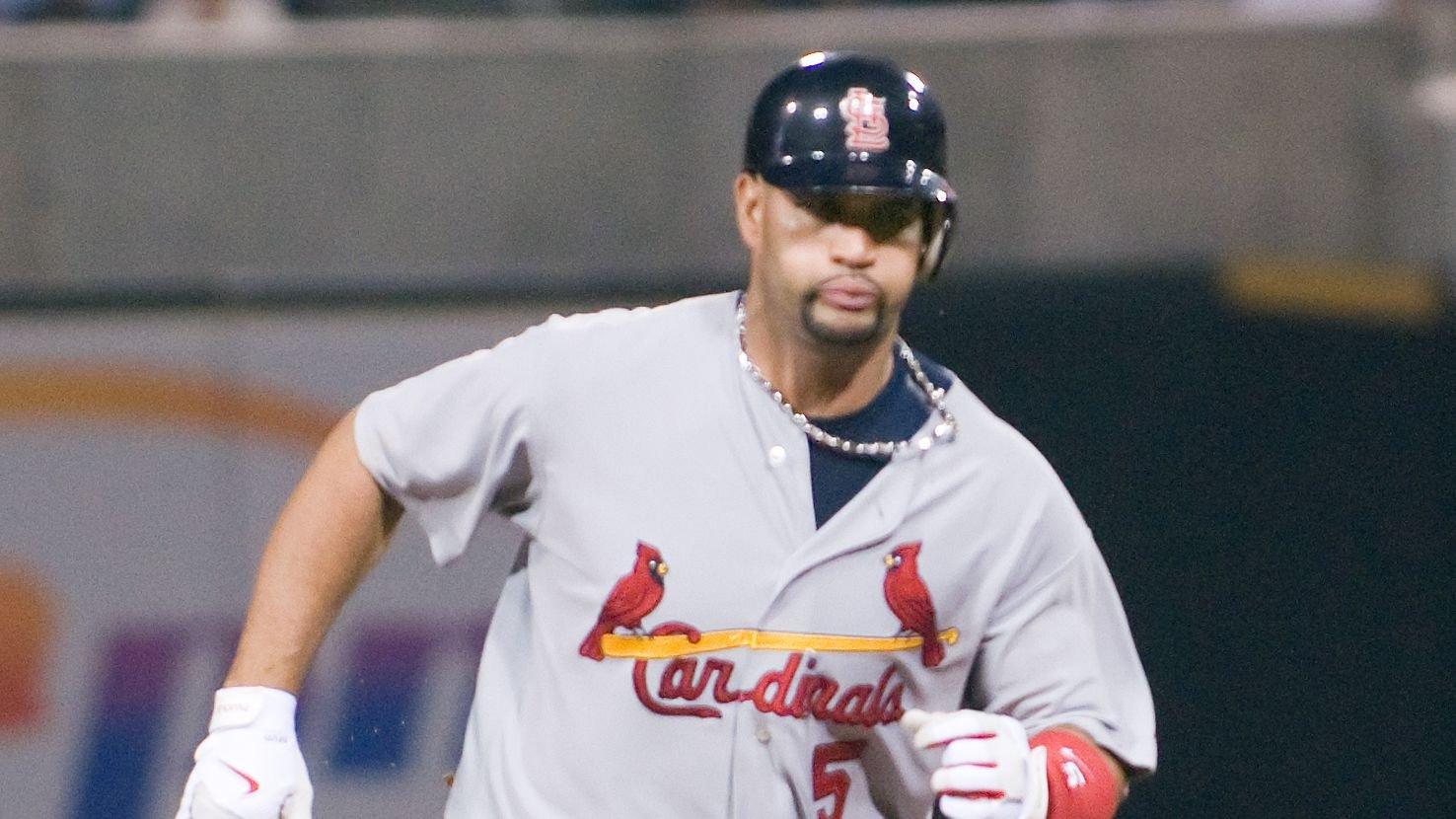 Buster Olney Reacts To Albert Pujols' Hot Stretch
After more than two decades of raking baseballs in MLB ballparks, Albert Pujols got his homecoming before walking away from the game.
Father time spares no victims, and The Machine was far from the dominant slugger he was in his prime for most of the first half of the season. But he's having one of the most epic send-offs in sports history, a movie-like ending fitting to a movie-like career:
Article continues below advertisement
Pujols Is On Fire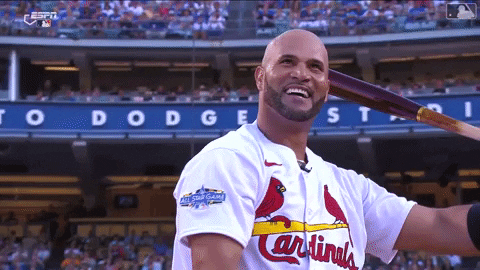 ESPN insider Buster Olney broke down Pujols' stats from his past ten games. And while it's a small sample size, those are MVP-caliber numbers, and you'd never tell he's 42 years old:
Albert Pujols in his 10 games Aug. 10-22: 17-for-31, 1 double, 7 homers, 1 walk, 5 strikeouts, .548/.576/1.258 slash line. The Cardinals are 9-1, Olney tweeted.
-
He's Always Ready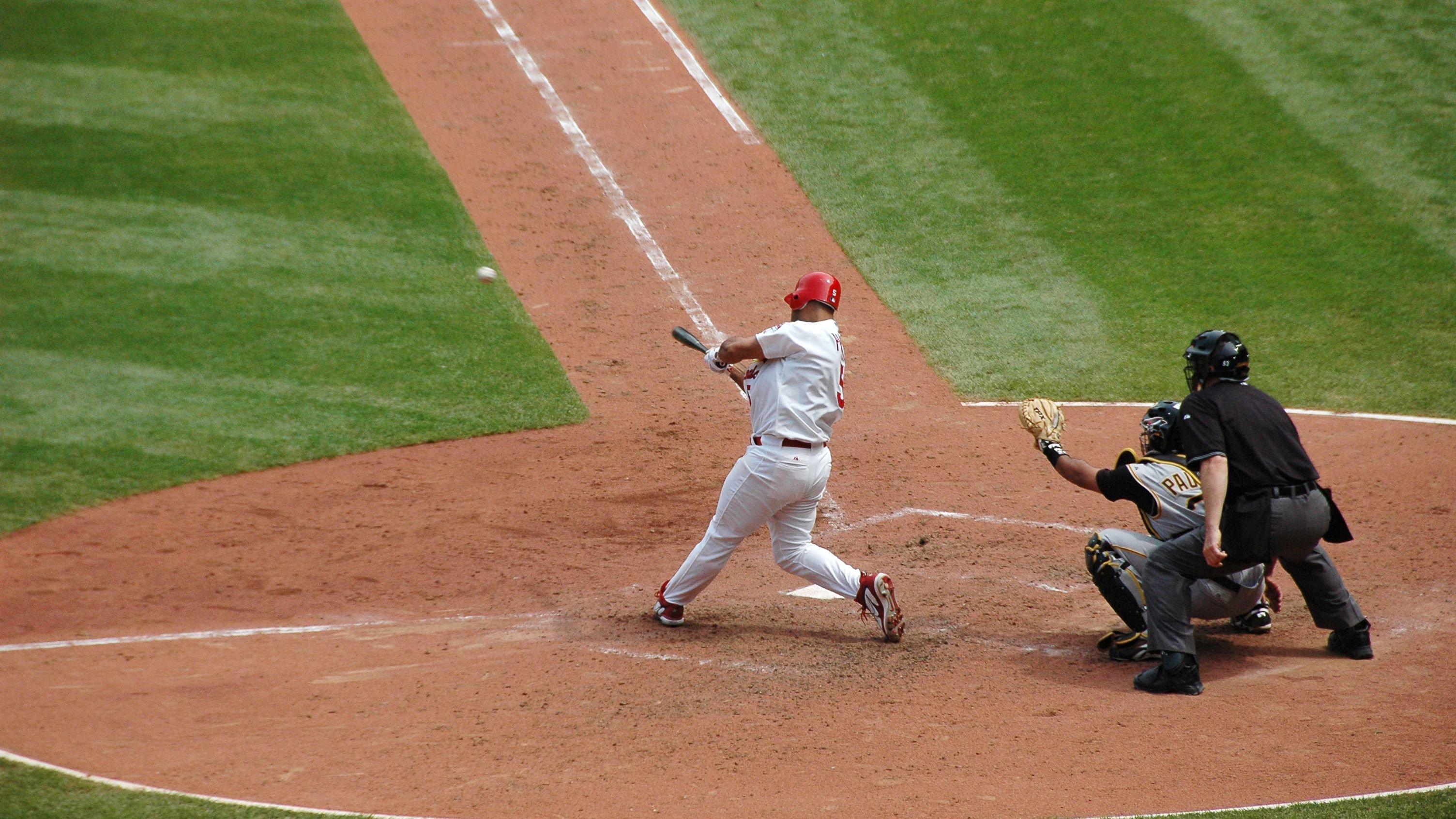 Pujols, however, is unfazed by this hot stretch. He knows he works as hard as ever, so it's not a surprise to see that dedication pay off:
"I don't think about [the different pitchers]," Pujols said. "Hopefully, if I'm in the lineup [for Tuesday's doubleheader], maybe I can hit another home run off someone who I haven't faced. I do my homework, put in the work, trust the process and execute no matter who I'm facing."
-
Article continues below advertisement
He's The Ultimate Professional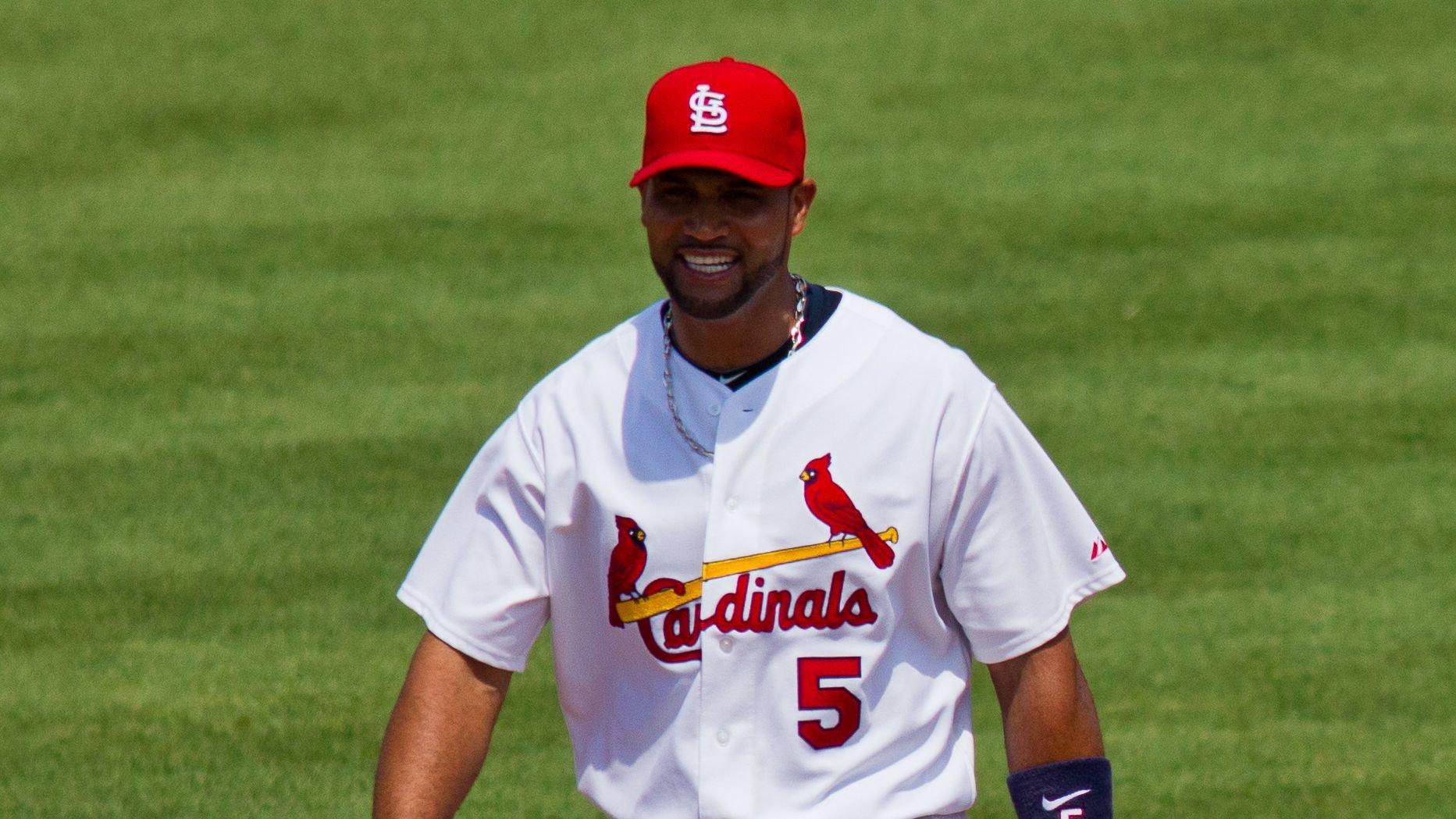 Pujols knows he may no longer be an every--day kind of player. However, he'll still put in the same effort and work he's put throughout his 22 seasons playing on the biggest stage:
"No matter if I'm playing or not, I'm going to come over here and do my work, and that's what I've done for 22 years to keep my swing sharp," he added. "I don't [surprise myself]. When you have been anointed the talent by the Lord -- special talent that he has blessed me with -- add that to the hard work and dedication, I don't get surprised at all."
-
Is No. 700 In Sight For 'The Machine'?
Now, he's just seven homers away from becoming the fourth player to top the 700 home run mark, joining the likes of Barry Bonds (762), Hank Aaron (755), and Babe Ruth (714). Still, he's pursuing a bigger goal:
"I think I'm here for a reason," Pujols said at the start of the season. "They believe I can still play this game, and they believe I can help this organization win a championship."
-
The Cardinals look poised for another postseason berth, a stage Pujols knows quite well. So, who's to say he won't walk away in the highest fashion?