Velma Barfield: The Life Of Death Row Granny
There is no way to process how a beloved grandmother who attended every Sunday service in church can be described as the" Death Row Granny." Nevertheless, you couldn't make this up even if you wanted, as Velma Barfield became the first woman to be executed since the return of capital punishment in the United States.
Though she was convicted for just one murder, she later admitted to four murders with two other suspected deaths from foul play. It was a hard pill to swallow for church leaders and her supporters, who called for the commutation of her sentence after her apologies and reformation behind bars.
Article continues below advertisement
''I know that everybody has gone through a lot of pain, all the families connected, and I am sorry, and I want to thank everybody who have been supporting me all these six years,'' stated Barfield in a statement right before her execution, reported New York Times.
-
A Slippery Slope Into Darkness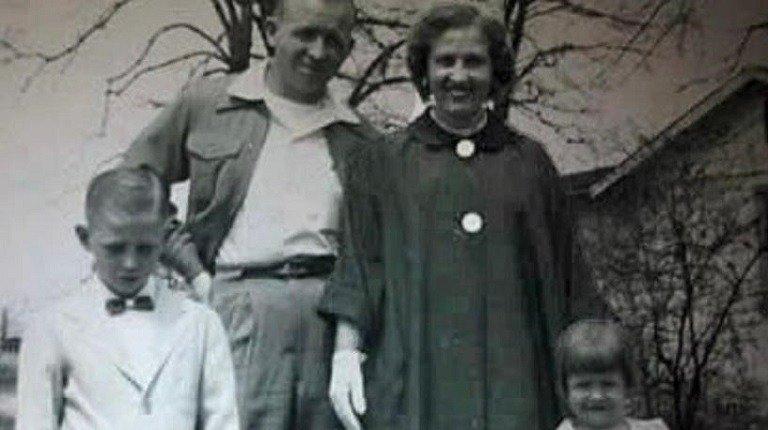 Though Barfield came from a modest background and was raised by well-mannered southern parents in North Carolina, she was reportedly abused by her on several occasions. As a result, the then 17-year-old Barfield eloped and married her high school boyfriend, Thomas Burke. Soon, the duo went on to have two children and lived in bliss until Barfield had an emergency hysterectomy while she worked at a textile plant.
As a result, Barfield became dependent on Librium and Valium and ultimately became a drug addict. It didn't take long for the couple's relationship to sour after Burke started drinking heavily, followed by several bouts of arguments. That all ended on April 4, 1969, when the police and fire department responded to the couple's home, which had suddenly been consumed in a fire outbreak. At the time, it seemed like sheer luck when Barfield and the children had been out while Burke, who had passed out, was burnt to death.
Article continues below advertisement
Problem Solved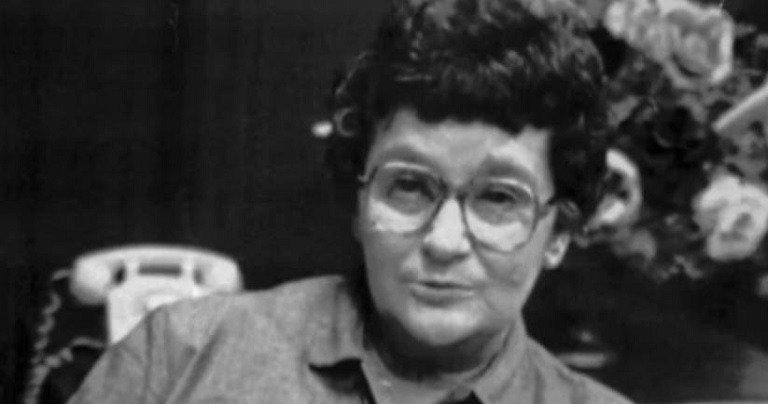 A year later, Barfield had finished grieving and was ready to get on the love train again. After moving back with her parents, she met a widower Jennings Barfield who had his own kids, and the two got married soon after. It wasn't long before Jennings Barfield noticed the behavior of the young mother and her drug addict, bouts of arguments rocked the newlyweds, and the subject of divorce was floated. Soon, Jennings Barfield met an untimely death on March 22, 1971, due to a mysterious illness and a heart attack.
Again, Barfield moved back home with her parents before her father's demise to lung cancer. However, her mother died of a mysterious illness and suffered bouts of vomiting, diarrhea, and nausea.
End Of A Metamorphosis
Barfield seemed to have honed her skills of getting rid of her unsuspecting victims. In 1976, she took a job as a caretaker for Montgomery and Dollie Edwards. Within a year, the couple met an untimely demise, with the latter experiencing similar fatal symptoms as her mother. Next, Barfield worked for 76-year-old Record Lee due to a broken leg. Soon, her husband, John Henry, succumbed to his death following several bouts of vomiting and diarrhea.
Article continues below advertisement
The Last Straw
History would be replete as Barfield moved on with life with a new boyfriend, Rowland Stuart Taylor. Just before the duo headed to church, an argument ensued between the couple after Taylor discovered Barfield had been forging his checks and stealing his money. Unbeknown to him, Barfield offered him a bottle of beer with arsenic and rat poison. Soon, Taylor also met his demise after leaving the church and visiting the hospital in agony. At first, everyone assumed Barfield was just unlucky in life until her sister called authorities to inform them that the beloved church-going woman had also killed her mother in a similar fashion.
As a result, investigators traced back the victims in Barfield's life that had succumbed to mysterious illnesses and found a common trend. They all died of arsenic and rat poison, according to their autopsies.
Judgment Day
Following the discovery, authorities arrested Barfield for the murder of Taylor. Soon after, she would confess to Taylor's death after her son confronted her about the accusations. She claimed she just wanted to make him sick. Later, she admitted to the other homicides except Jennings Barfield and Burke. However, authorities doubted Barfield since their autopsy told a different story.
Barfield was later convicted of the murders and sentenced to death row. After the federal appeals court affirmed her sentence, Barfield told her lawyers to suspend any effort to continue the appeal at the U.S. supreme court.
Behind bars, Barfield became a reformed Christian who had ministered to other inmates. Her repentance caught the attention of the late Billy Graham amid the media frenzy as Barfield would be the first woman to be executed since 1962.
"Velma, in a way I envy you, because you're going to get to go to heaven before I do," said Graham just before she had her last meal, according to ATI.
-
She was executed on November 2, 1984.