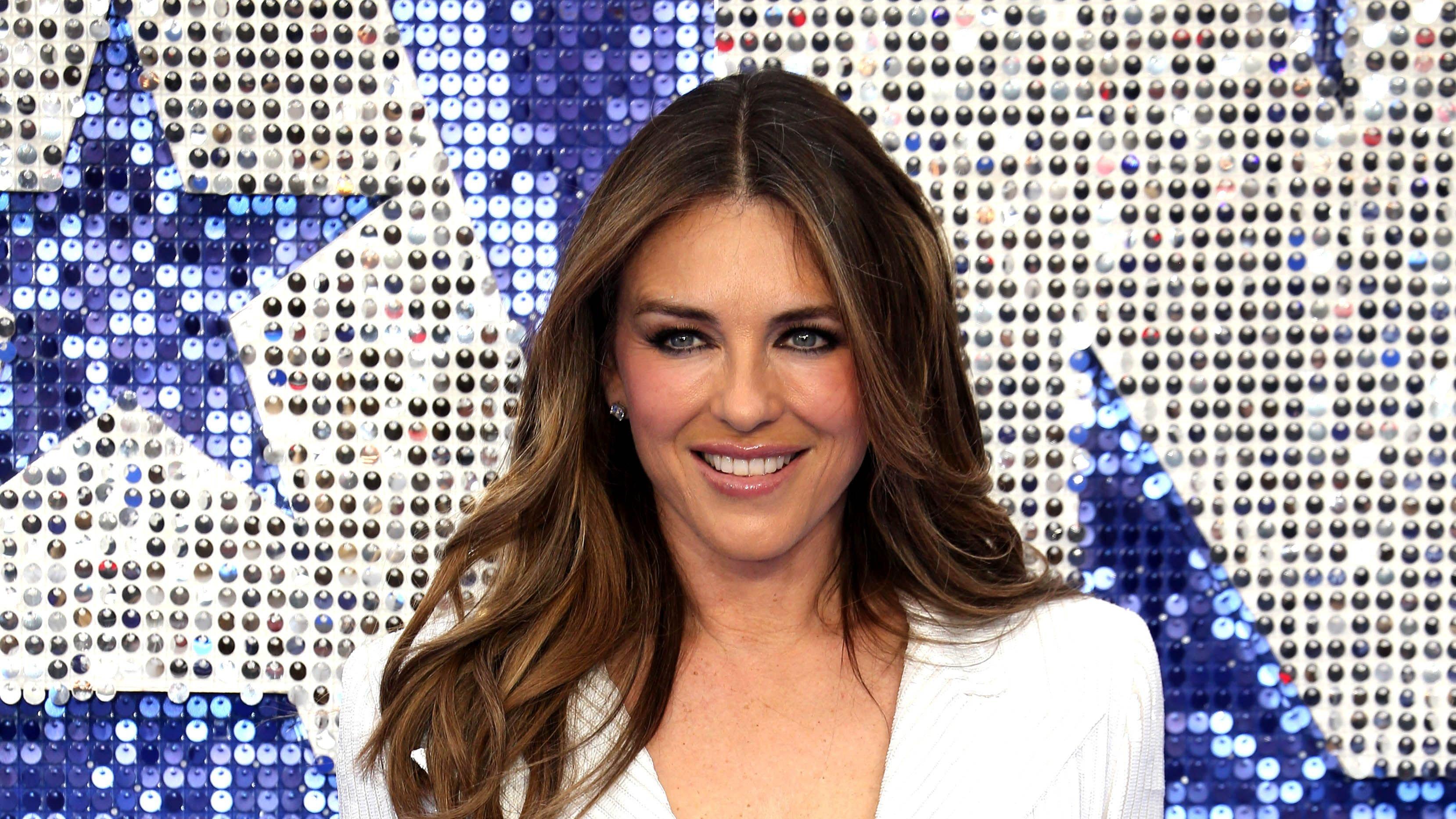 Elizabeth Hurley Shows Off Her Amazing Bikini Figure In Sexy Mirror Pose
Summer may be over, but British actress Elizabeth Hurley isn't ready for its end. She flaunted her toned figure in a bikini as she appreciated the warm weather in England. The actress expressed her surprise and made the most of the dwindling summer by enjoying time in the fields and going to watch a horse race. Hurley ensured she had fun before resuming work on a movie set.
Keep scrolling to see the pictures and videos.
Article continues below advertisement
Admiring The Summer Weather In The UK
Before taking a cold dip in the ocean, Hurley snapped her full glam look showing off her cleavage and toned abs in a light blue bikini. She wore her dark brown hair in a tousled style with blonde highlights and kept her signature makeup - smoky black eyeshadow and glossy nude lips.
Hurley was surprised at the long summer and expressed it in her caption, saying,
"Bikini weather in England…. who'd have thought it?" with the hashtag, "Not Complaining."
Dipping In The Ocean
Hurley asked if her fans hated people making a fuss before jumping into cold water because that's her vibe. The actress stretched and swayed before getting into the cold sea. Her dip didn't last long because of the chilly water caused her to scramble back onto her boat. Hurley wore black sunglasses to keep the sun from hurting her eyes and packed her loose curls into a messy bun to avoid wetting them in the ocean.
Article continues below advertisement
Playing In The Fields
The actress spent her summer vacation at home so she could enjoy the serenity of nature. She ran across the field in a white bikini triangle top and complementary floral sarong in shades of blue. Hurley said it was another glorious day at home and wore a bright smile to convey her emotions.
In another shot, she ditched the sarong, showing off her toned glutes in a white bikini bottom instead.
Summertime And SPF Sunscreen
Hurley has had a bright and fun summer based on her Instagram posts. The actress used the opportunity to advertise the newest additions in her swimwear collection, Elizabeth Hurley Beach. The official page has been dormant for a while, but she uses her main page as an alternative.
Hurley wore a bright yellow bikini with a v-neck triangle top and low-waist bottom paired with a floppy sunhat and black sunglasses. She showed off her style and how she uses sunscreen with SPF to keep her skin from burning in the heat.