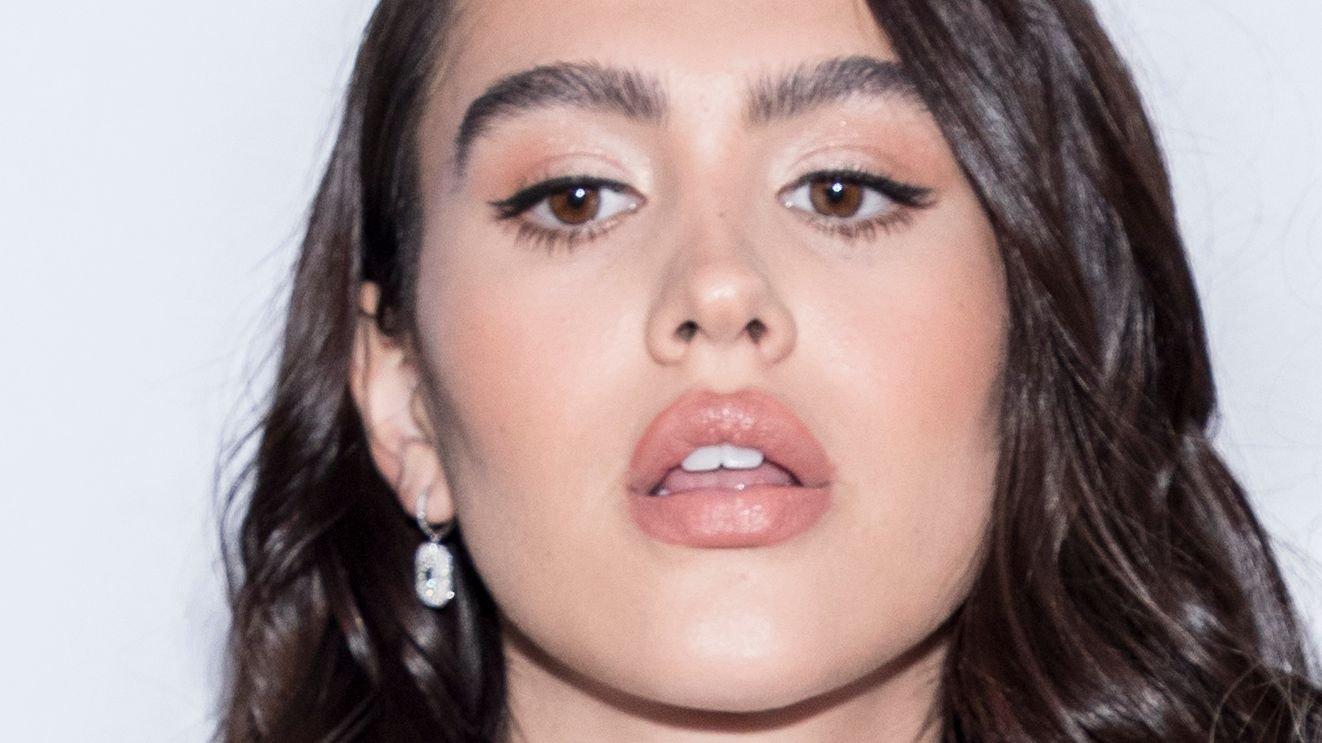 Amelia Hamlin Shows Off Her Sexy Minidress In Front Of The Manhattan Skyline
Article continues below advertisement
Amelia Hamlin is stunning by a downtown river as she shows off her model legs in a thigh-skimming minidress on Instagram. The 21-year-old daughter to Lisa Rinna is continuing to land high-profile gigs in 2022, and this video showed her shouting out designer Michael Kors. The brunette beauty posed sizzling against the water backdrop, opting for a long-sleeved number and adding high heels while flaunting her fabulous figure.
In a caption, the ex to Scott Disick wrote: "Spring uniform🌸 courtesy of @michaelkors#mymkmoment .. this is such a dream.." Michael Kors is also fronted by stars including model Kendall Jenner and actress Alexandra Daddario.
Looking Good In 2022
Amelia is fast rising as she fronts brands including Versace and Alexander Wang Swim. She's also opened up on her career path, telling W Magazine:
"I love the ability of self expression. I've always been someone who loves art, which is ironic as I'm not talented in drawing or painting. But this is an art form that I've found that I am good at. And I love the idea of being the canvas and allowing your emotions to paint a picture. I think it's fascinating."
Article continues below advertisement
First Runway Show At 12
"I saw my first runway show when I was, I think, like 12. I was with my mom in New York for fashion week, and I remember watching my first show, and I started to cry. I had no idea why I cried; it was so weird for me. I figured out I cried because it was so beautiful and elegant, and I was passionate about something for the first time ever. Ever since then my mom would tell me 'don't worry, someday that will be you.' Of course, I never actually thought that would be the case."
Fronting Luxury Brands
Amelia's dreams came true. The social media star added: "Signing with IMG has always been my dream. When my mom told me that I would be signing with IMG, I was in my kitchen, and I actually thought my family was playing a really sick joke on me. When I found out it was true, I started to cry."
Amelia is also the main face of sustainable swimwear brand Tropic of C and has walked for designer Jacquemus this year.
Revealing Her Idols
Proving she knows her famous models, the brunette also dished on her idols, stating:" I look up to Cindy Crawford a lot. I grew up with her and her family. Her personality and extreme human qualities are so beautiful. I also really look up to Adriana Lima and Candice Swanepoel."