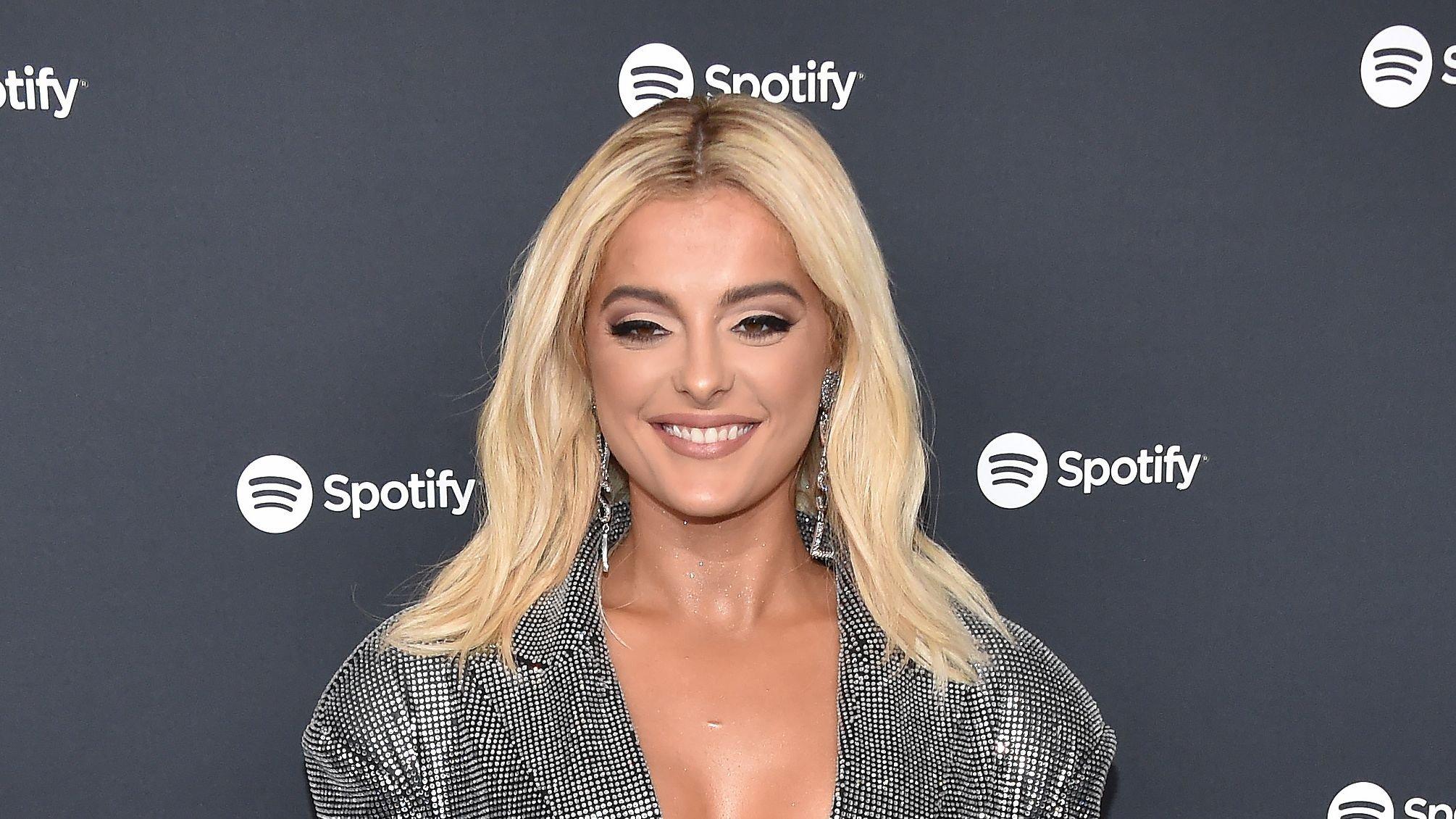 Bebe Rexha Steaming Up The Beach In A Green Bikini
Thanks to TikTok, Bebe Rexha's old hits are regaining popularity amongst youths. After churning out hit after hits, Rexha has been relatively absent from social media. The singer retreated to create new music, only coming out occasionally for special events like her four-year-old unreleased single with David Guetta going Viral. Before then, Rexha enjoyed her summer lounging on the beach and soaking up the sun, as you'd see in the post below.
Article continues below advertisement
Lounging On The Beach
The singer shared a fresh face selfie of herself enjoying a relaxing rest on the beach. She wore a lime green bikini showing off her ample bosoms through its plunging neckline and narrow-cut sides.
She accessorized her swimwear with a knitted bucket heart and shapely rings.
Rexha's hat was a mix of three colors with red and pink forming checks and yellow wool hemming the boxes. She made different fun faces, from sticking out her tongue to pursing her lips into a pout.
Releasing Blue Remix With David Guetta
Rexha made a short clip singing her unreleased hit, Blue remix, featuring David Guetta. The singer wrote,
David Guetta and I remixed this song 4 years ago. We never released it and now it's all over TikTok. Should we release it?!?!?
-
Guetta left "curious eyes emojis" underneath the post while fans and friends encouraged her to release the song. Despite its age, TikTok has a way of making music trends beyond their years.
Article continues below advertisement
Break My Heart Myself Remix
Rexha's song, "Break My Heart Myself," also gained popularity on TikTok, leading to a remix with the K-Pop girl group ITZY. First, she thanked the group for making her song popular with a short message.
Well this was unexpected. Break My heart myself was always my favorite song off of "Better Mistakes," but it was never released as a single. Excited that more people are getting into it. Thanks to @itzy.all.in.us for the dance and love in Asia!!! Thanks for listening and dancing.
-
Looking Good In Plaid
The singer shared a picture of herself showing off her style in front of a standing mirror. She wore a plaid top with a plunging neckline over a short flared black skirt paired with high-heeled mules. She wore her blonde hair down and curly with no accessories.
Her followers think she looks good, and you can see it in their comments telling her she's hot and beautiful.