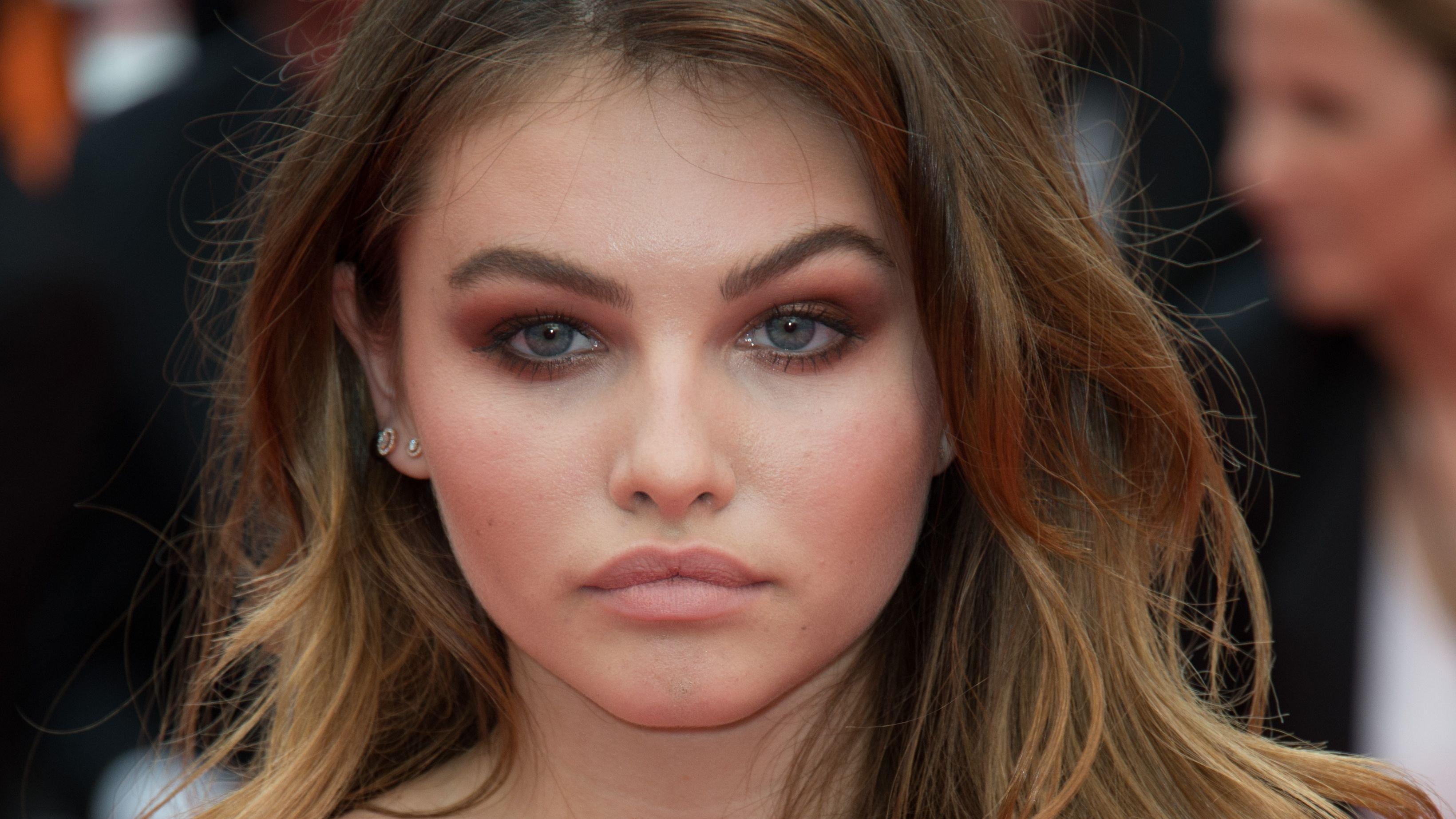 Thylane Blondeau Stuns In Sexy Dress Selfie
Leggy updates from "World's Most Beautiful Girl" Thylane Blondeau are frequent on her Instagram page, but one post from 2020 is worth revisiting. Thrilling her 5.8 million followers with a selfie from her dressing room, the French model flaunted her toned pins in a thigh-skimming outfit as she was getting ready for an event and was dubbed "beauty queen" by her online admirers.
You can give it a look below!
Article continues below advertisement
Selfie Queen
Showing off her modeling chops with a sultry mirror pose, Blondeau put her sculpted thighs on display in an oversized black blazer dress. Despite being wrapped around her waist, it hung loosely on her lithe figure, further highlighting her slim physique.
The French beauty teased fans by wearing it off one shoulder, adding a bit to the expanse of skin left on show. She rocked her long braids pulled up into a chic bun that exposed her supple neck, finishing off the look with dainty earrings and minimal makeup.
Keep scrolling for more photos!
Fans Were Digging It
The upload was a big hit with her fans, who double-tapped the selfie over 100,000 times to show their appreciation. Many expressed their admiration in the comments, with one person writing: "So pretty. Your [sic] amazing, girl!"
"I wish I was even half as gorgeous as you are," Blondeau was told, while a third user raved: "100% pure gorgeousness!"
The model captioned the share with an exclamation point emoji, prompting a cute punctuation-themed message from actor Alex Lange. The Why Women Kill and Code Black alum left a question mark emoji in the comments and got his fair share of likes from her followers.
Article continues below advertisement
Miu Miu Vibe
While Blondeau is not known to recycle her outfits, the look was reminiscent of the black denim blazer dress she wore at the Miu Miu show during Paris Fashion Week earlier that year. Like the understated accessories and natural-looking glam, it featured long black socks and sports sneakers, with a sleek high ponytail in lieu of her elegant bun.
Sharing photos from the fashion show on Instagram, Blondeau, who has since wowed in increasingly more head-turning Miu Miu fits for Paris Fashion Week 2021 and 2021, wrote: "Thanks @miumiu for having me ❤️ !! Always a beautiful show to watch 👏🏼."
Her Romantic Getaway
Her fashion style is guaranteed to grab headlines, but Blondeau is currently in the news for her romantic getaway with fiance Benjamin Attal. The couple was spotted packing on the PDA in Saint Tropez on Tuesday, with The Daily Mail reporting that they "couldn't keep their hands off one another as they put on a loved up display while locking lips in the ocean."
Blondeau and Attal have been dating since 2020 and announced their engagement on social media in October.