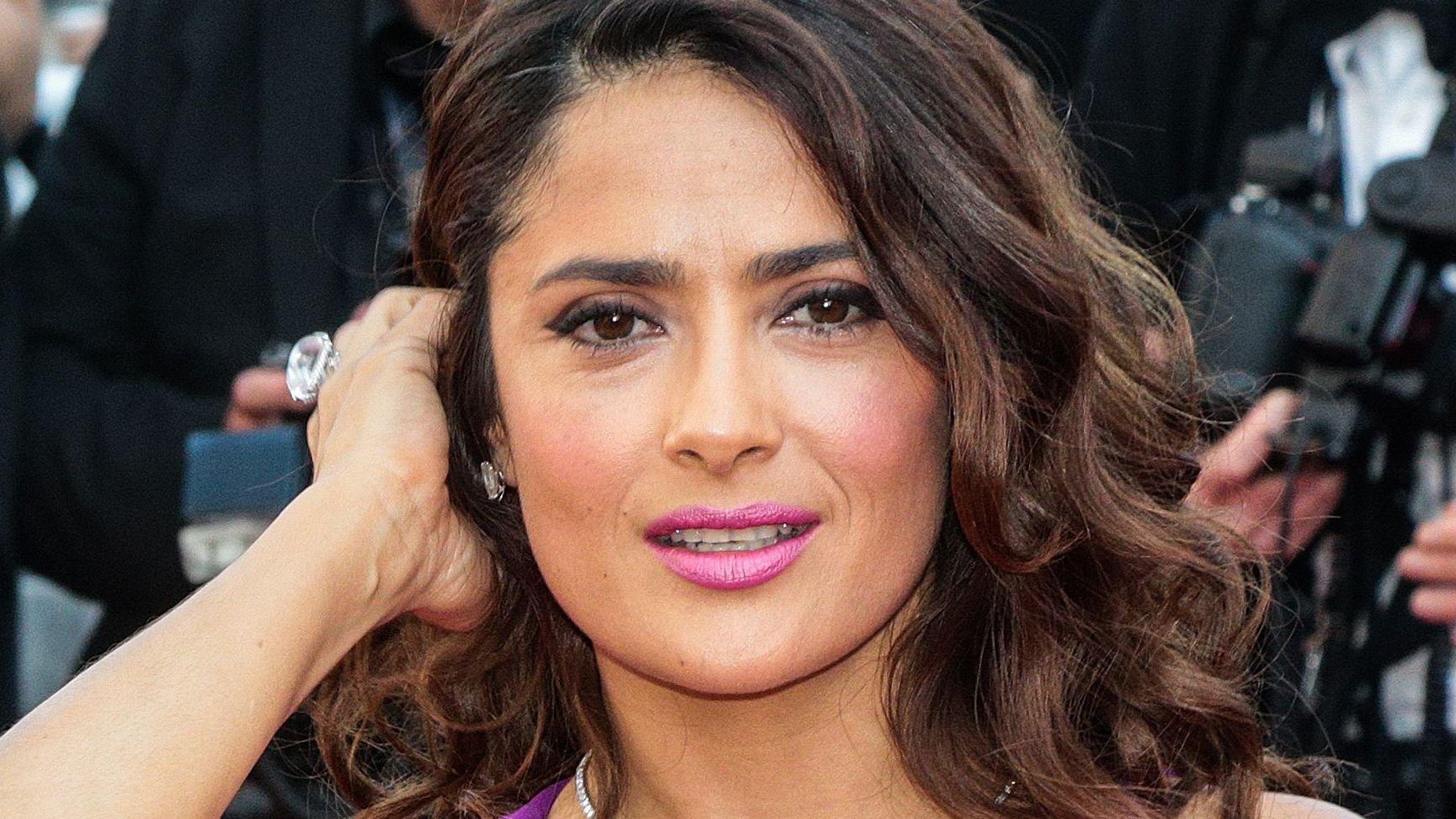 Salma Hayek Looks Amazing Lounging In A Bikini
As Summer gives way to Fall, Salma Hayek shares a new bikini photo showing off her healthy skin and glossy hair on a fine Sunday morning. The actress recently returned from filming Without Blood with Angelina Jolie, which she called a dream come true.
She also took a summer trip with her family, including her Billionaire husband, Henri Pinault. With many films slated for release this year and next, it's only fair that Hayek took time for self-care.
Article continues below advertisement
Relaxing In A Mexican Hat
Hayek is very proud of her Mexican roots and holds her culture dear to her heart. The 55-year-old actress wore a matte pink bikini with a floral cover-up and a complimentary knitted hat. The accessory had a beaded detail around the wide brim while it covered her curly brown hair. You can also notice the difference in hair length signifying Hayek got a trim on her last salon trip.
Fresh Face 'Selfie Sunday' Tradition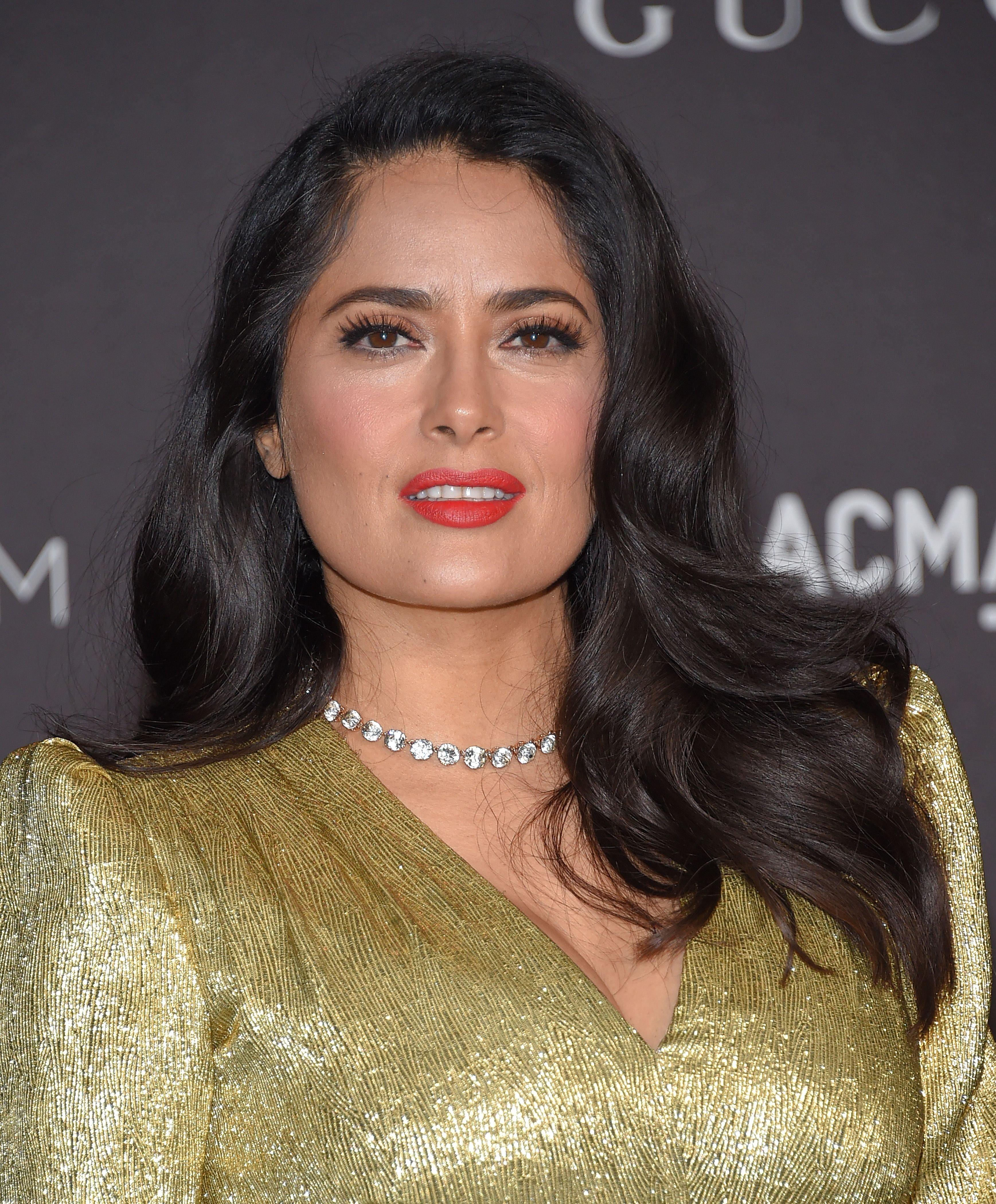 Hayek's post was in line with her "Selfie Sunday" tradition, where she shares an up-close shot of her clear face. Early in January, she honored her practice with a fresh-out-the-pool picture showing her sleeked black hair, parted lips, and make-up-free face.
She wore a halter neck cobalt swimwear showing her cleavage as she waded through the water while the camera captured her excited expression.
Article continues below advertisement
Dancing On The Yacht With Her Husband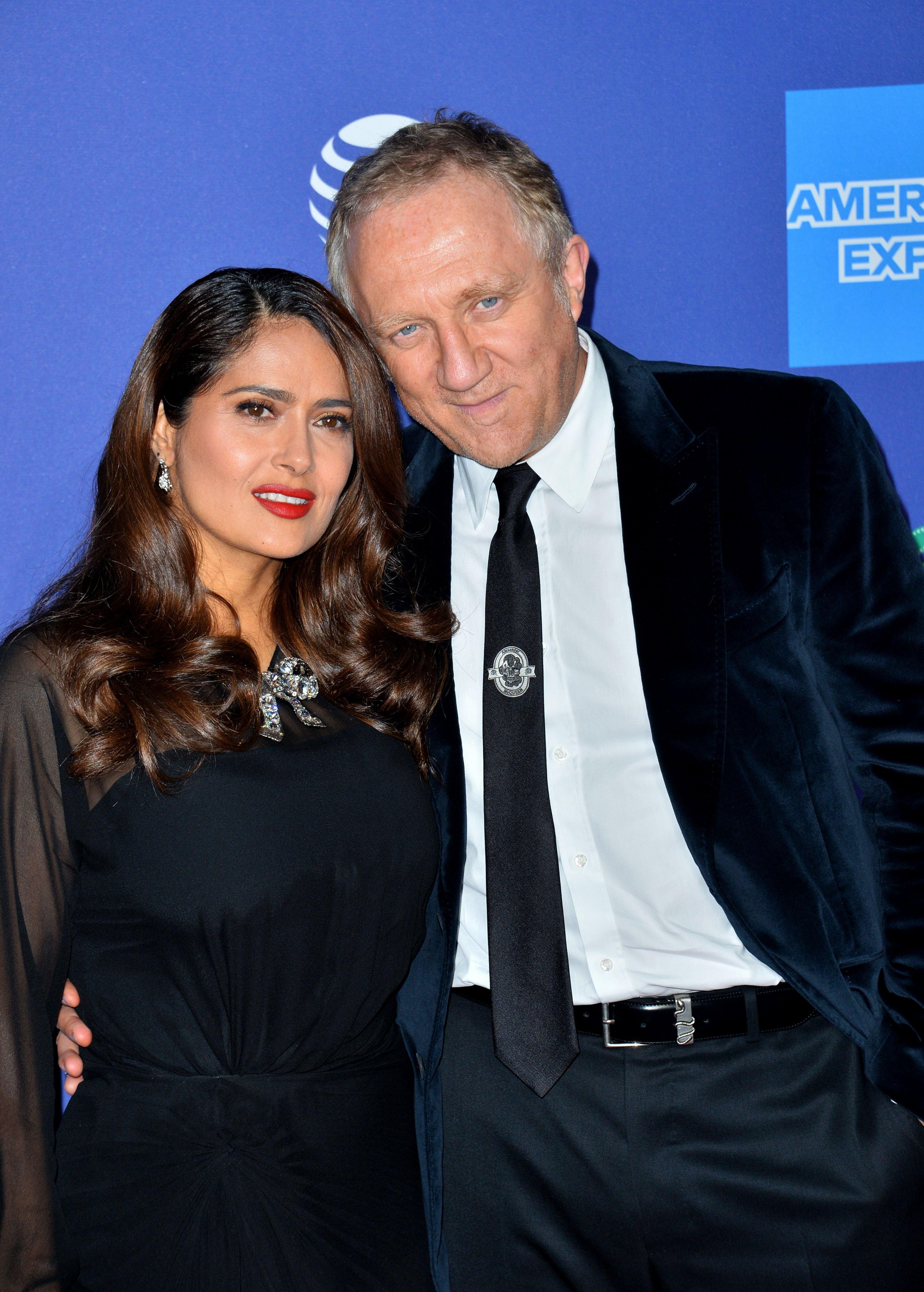 Hayek showed her 21.6 million fans how to have fun during her family trip. The actress danced on a tabletop as her yacht sailed into the deep blue sea. She wore a bright purple two-piece showing off her toned physique as the breeze blew her hair around her face.
Hayek danced on her tippy toes and stretched her toned abs as she reached for the sail. She kept her glam sunglasses on both for fashion and protection.
Making New Friends On Vacation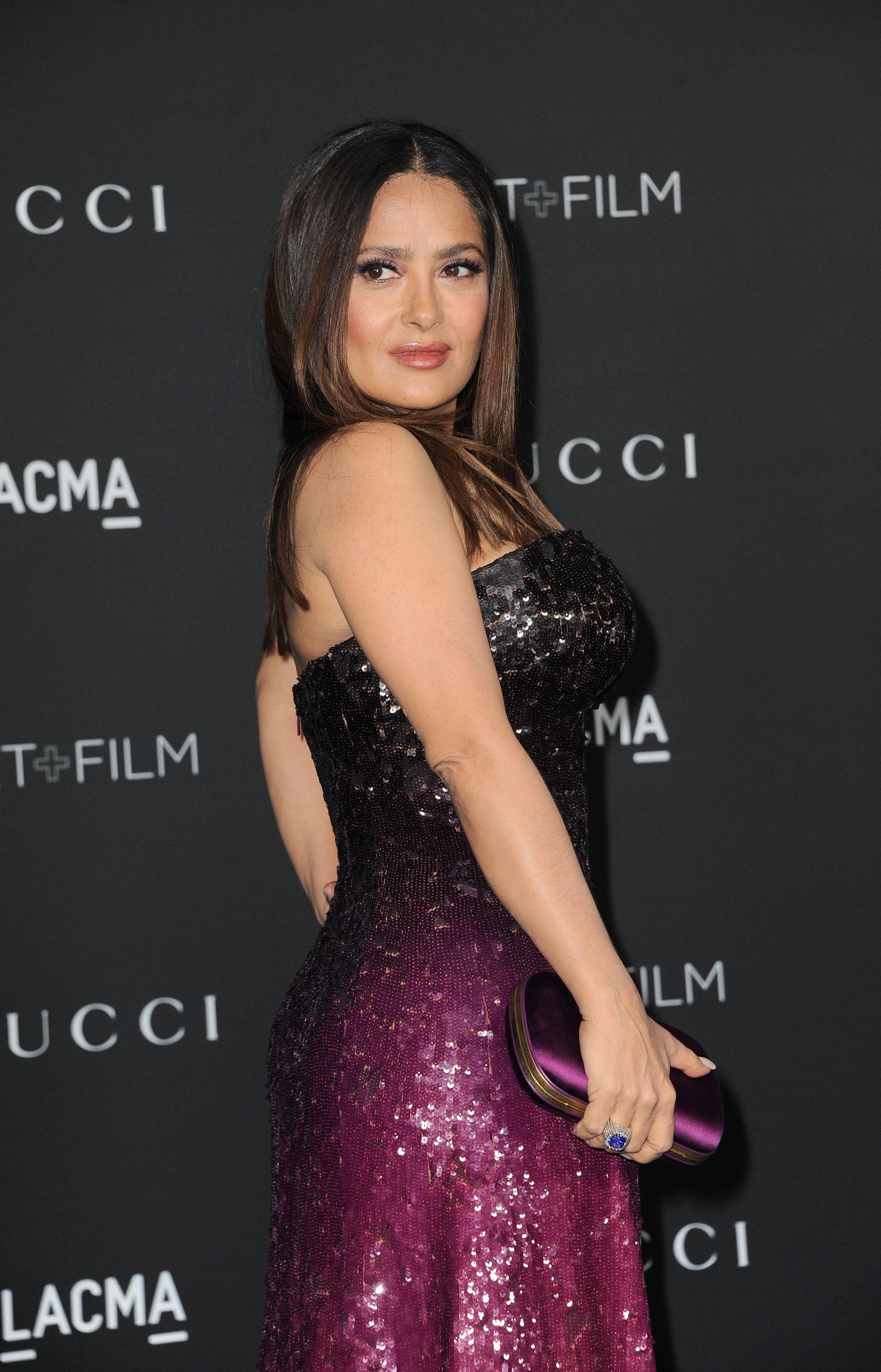 Although she enjoyed her summer sail with Pinault, Hayek confessed to missing her dogs. The actress owns many dogs but the exact number remains unknown because she lost two some years back. In 2016, she mourned the death of her Belgian Malinois, Mozart, and in 2018, her 18-year-old dog Lupe died.
I was missing my dogs so much that I borrow this 2 in a restaurant in Italy, she wrote.
-
Hayek sat on the floor close to her borrowed pups with one lying on its side and the other looking eagerly at her.