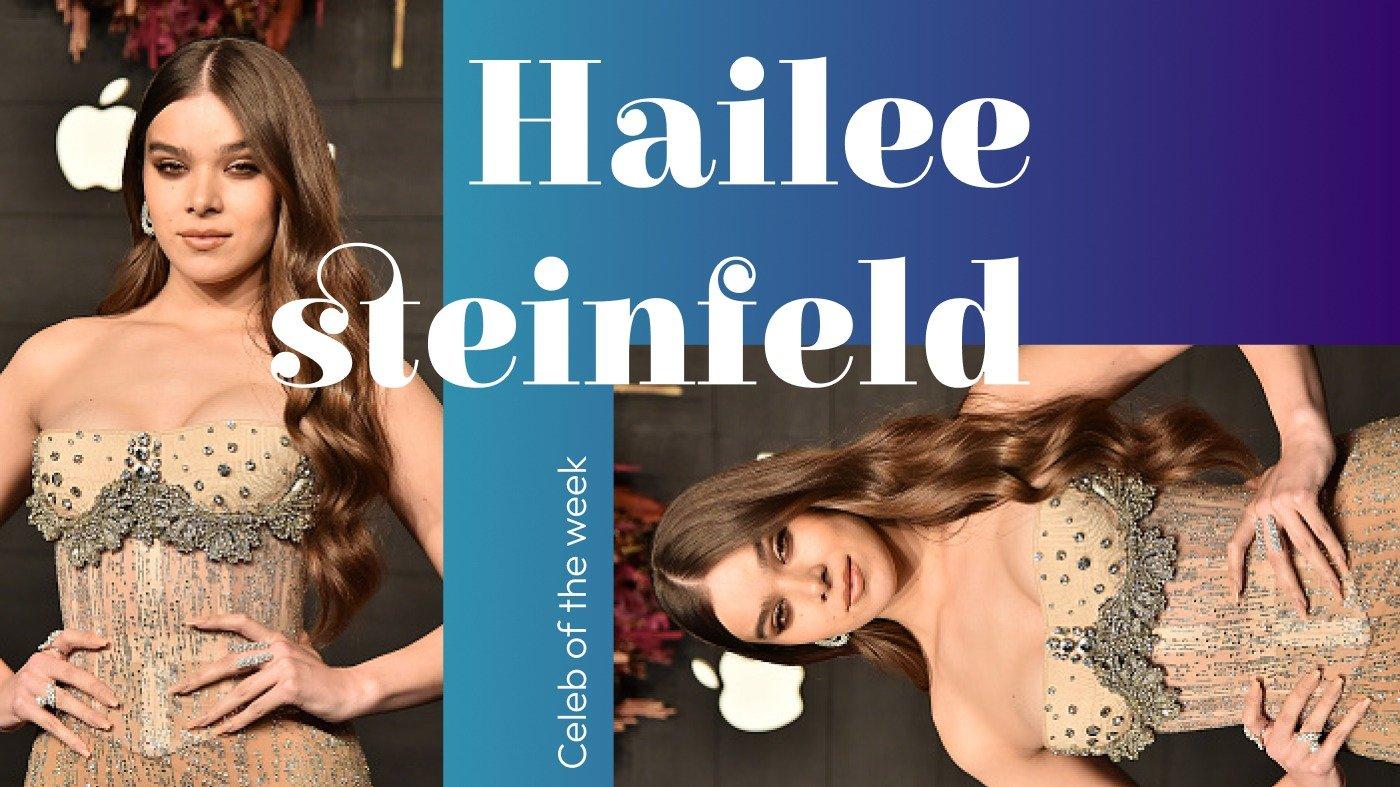 Hailee Steinfeld Flaunts Sexy Bod In Bikini
Hailee Steinfeld is back with her first song in two years, and she has Anderson Paak on board as a co-signer. On Friday, the "Most Girls" singer released her new track "Coast," a vibey, electric guitar-backed pop. Ignoring Hailee Steinfeld's fit frame should be a crime since she's blazing hot! Besides having a gorgeous figure that she occasionally flaunts in a bikini, Hailee has an angelic voice and has amassed quite the Resume as a movie star.
Article continues below advertisement
Lounging By The Pool Area
The 25-year-old TV personality wore a scanty two-piece on the lounge area by the pool. The location provided a beautiful ocean view and abundant foliage, making it ideal for relaxation. Hailee posed provocatively in front of a sliding glass door, lifting her right leg off the ground and pointing her toes outward.
The model held her phone close to her body, just over her chest, with her right hand. Meanwhile, she made a "peace" sign with her other arm and extended it toward the looking glass. As she took the shot, she pouted her lips.
Hailee Teases Her New Release
Hailee teased her project with her Instagram followers;
If you've been with me for a while you know this has been a long time coming. If you're new here… I'm about to release my first song in over a year (COAST • 7/29) with one of my favorite artists/someone I'm lucky to call a friend. He's so sick!! And so is the song!! Bet!!!! COAST • 7/29 Ft….. Any guesses?
-
Article continues below advertisement
Hailee Releases New Music 'Coast'
Steinfeld's first music release in two years is a single. In the run-up to the release of "Coast," the Tarzana, California native spoke with Rolling Stone about the song's inspirations.
"This song is deeply personal to me and was influenced by my California roots and the music I grew up listening to with my family," Steinfeld explained.
Hailee Promotes New Music In Bikini-inspired Outfit
Actress/singer Hailee Steinfeld teased her upcoming new single "Coast" alongside a healthy serving of her always-on-point fashion style. The Hawkeye star wore a pant and shirt ensemble with a matching bikini top, accessorized with a pearl necklace adorned with charms spelling out "Coast" dangling from a belt loop.
The singer appears fresh off the beach, with blond highlights and a "no makeup" natural look. In the previous year, Steinfeld has focused more on her acting career, providing voice work in the original Into the Spider-Verse animated film and its sequels, as well as her live-action MCU role as Kate Bishop/Hawkeye in last year's Disney Plus streaming series, Hawkeye.