Dakota Johnson Slays In Silky Slip Dress
Now firmly in place and regarded as a full-fledged actress after a promising modeling career in her teens and early 20s, she is now appearing in a period piece on Netflix – Persuasion. In the role, she portrays Anne Elliot, a character from one of Jane Austen's books. The adaptation is set in 1800s England, and her fans will see her tackle an authentic British accent!
Article continues below advertisement
Dakota Johnson
If anyone can pull off a sultry slip dress, then it is none other than Dakota Johnson. In this champagne-hued number, she reminds people of how she got her start in Hollywood - first as a fashion model.
The leggy brunette, who can pull off many looks with her tall flame and slender figure, gives the demure look a low-key elegance with her hair swept back and light natural makeup. With genetics like hers, makeup is not needed to pull off a beautiful look that is timeless and effortless. This is a fashion WIN!
Dakota Johnson Comes From Hollywood Royalty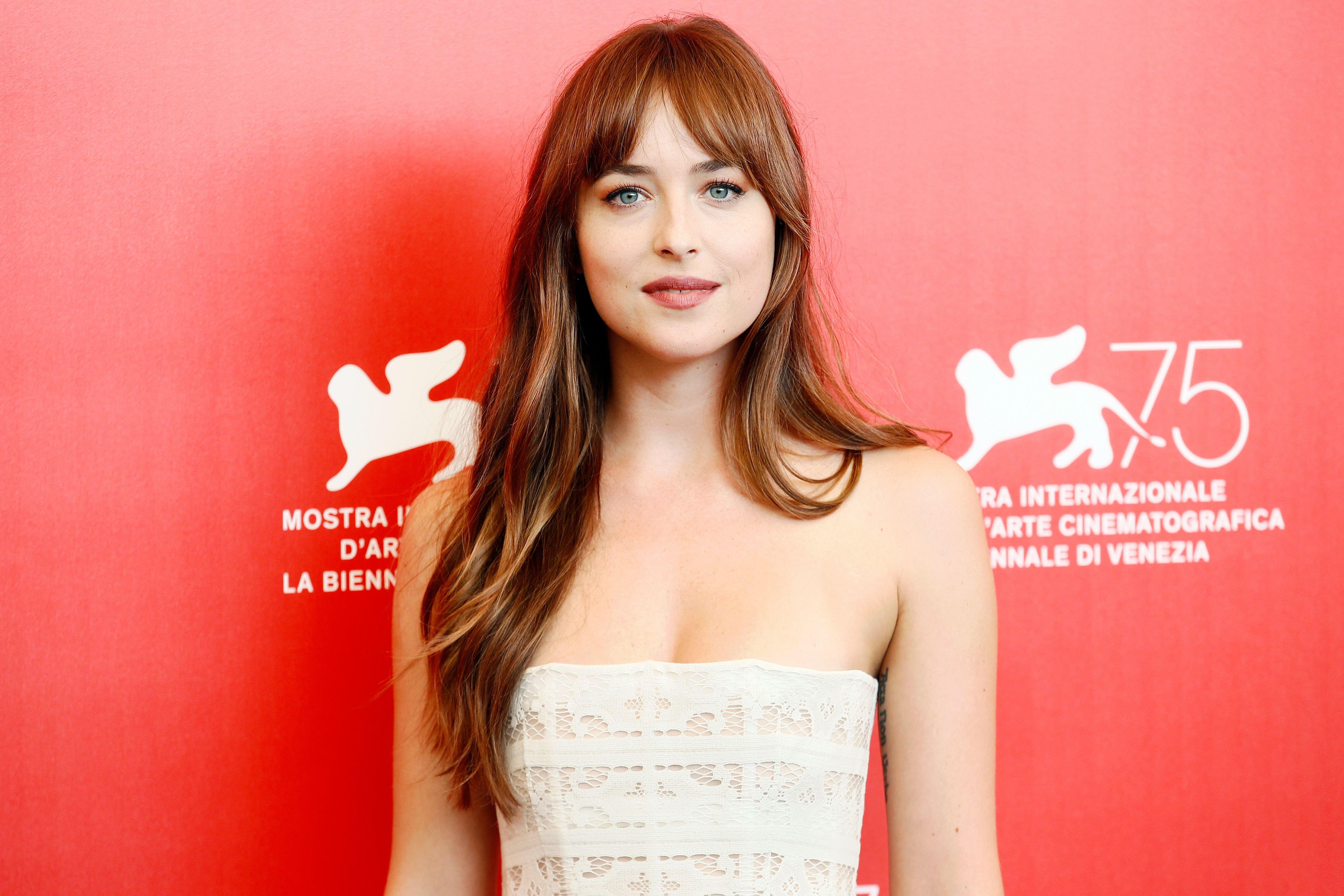 As the daughter of two acting heavyweights in the industry, it was not difficult for Dakota to be bitten by the acting bug, and she counts her parents as great inspirations as she climbs the ladder to success.
Her mother is Golden Globe Award winner Melanie Griffith, and her father is Don Johnson, also a Golden Globe winner and Academy Award nominee.
It doesn't stop there either, as her grandmother is none other than Tippi Hedren, who appeared in some of Alfred Hitchcock's most acclaimed films, including The Birds and Marnie.
Article continues below advertisement
Dakota Has A Famous Stepfather Too!
Her stepfather is Spanish actors Antonio Banderas. Famous for his roles in Desperado, The Mask of Zorro, and many other popular films, Johnson has credited Banderas with mentoring her in the business.
Dakota And Chris Martin Are A Serious Thing
Dakota has been in a relationship with the lead singer of Coldplay for more than five years. Chris Martin and Dakota met in 2017 and have been together ever since. Although rumors swirled about the two in the first few months, they kept their relationship hidden for more than a year. They are proof that stars can keep their love lives under wraps if they truly want to!