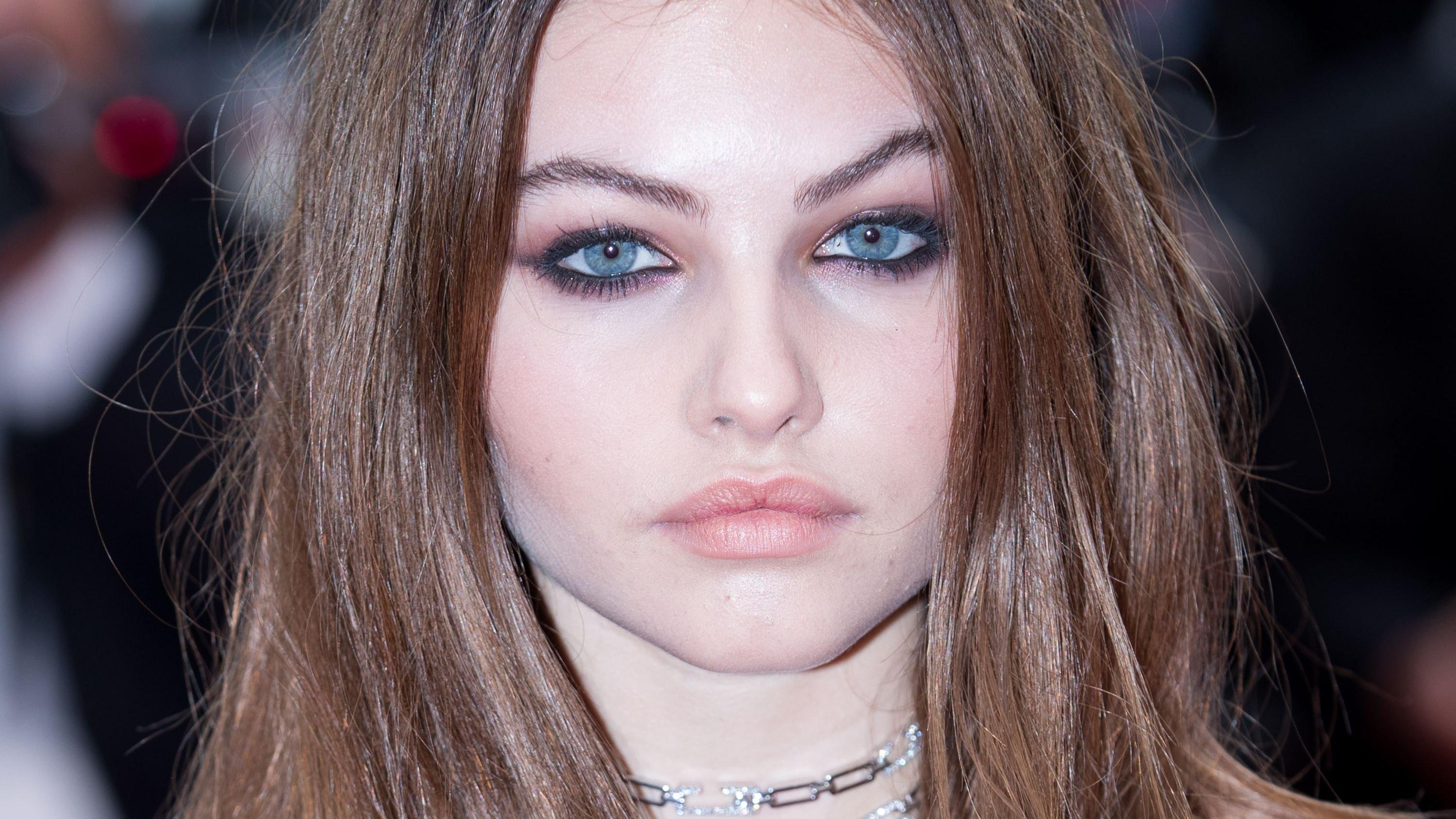 Thylane Blondeau Shows Off Toned Legs In Red Minidress
Thylane Blondeau put on a leggy display in a fiery-red dress for a poolside shoot on Instagram and basked in the admiration of her fans. The 21-year-old thrilled her 5.8 million followers on the social media platform with a chic look that included black lace-up ankle boots, white socks, and dark sunglasses but the majority of comments were about her breezy frock.
Article continues below advertisement
Poolside Beauty
Often showcasing her favorite French brands on her feed, the "World's Most Beautiful Girl" was clad in polka-dot number from Réalisation Par. Highlighting her runway-model figure were a low-cut, ruffle neckline and a thigh-skimming length, with long sleeves and a cinched waist to complete the look. Blondeau put one leg in front of the other and raised both hands to the side, her lithe silhouette appearing elegant against the backdrop of turquoise water.
"I love your dress!" read one fan message, with others piling on the compliments. "Absolutely gorgeous in red," she was told. "Simply wonderful....no other word," said a third person.
Keep going for more photos!
Take #2!
Fans were not alone in falling in love with the dress. Blondeau likes it so much that she posted it again a few weeks later, albeit in another pose. Snapped in a different spot of the pool, she dropped it low and hugged her knees, summarizing the pose with a monkey emoji in the caption.
Scoring 70,000 likes over the previous share, the offering had fans noticing her shoes and well as the "beautiful scenery."
"Thylane can rock any clothes xd," declared one Instagram user.
Article continues below advertisement
Prada Babe
Whether it's impromptu pool shoots or professional work, Blondeau never fails to captivate fans' attention. Now fronting APM Monaco's most recent campaign, the French model was repping Prada on her feed a while back. Shot by Hugo Dominguez in Paris, she put her chiseled pins on show in a button-down shirt dress and a fuzzy bucket hat, all the while fixing the camera with her piercing blue eyes.
More photos from the shoot were posted by the photographer, with a focus on her accessories.
Here she is spotlighting the Prada Galleria bag.
Her Clothing Brand
When she's not modeling trendy outfits, Blondeau spends time working on her own designs. She launched her No Smile clothing brand in September 2020 at age 19 and has been regularly putting out fresh styles, with her latest drop in late July focussing on shorts and tees.
Treating fans to a little BTS look ahead of the drop, Blondeau reminded viewers of the philosophy behind her brand name: "I'd rather no smile than do a fake smile."
A longtime fan of luxury brands such as Miu Miu and Fendi, the daughter of Premier League footballer Patrick Blondeau and TV presenter Véronika Loubry has further channeled her love for fashion and her creative efforts into a swimwear line with Etam. She spent six months working on her designs, which launched in early June.