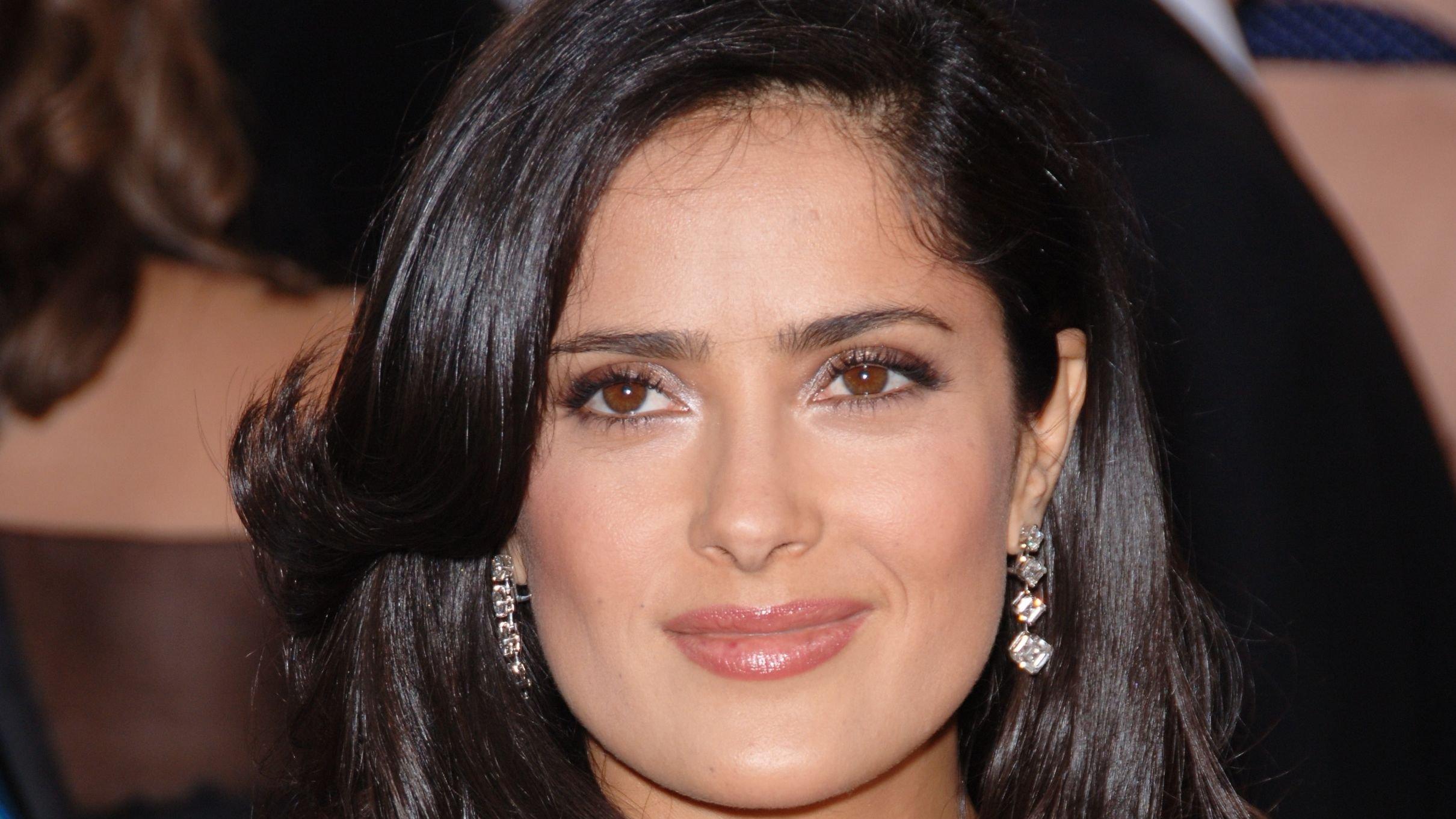 Salma Hayek Flaunts Super Toned Body In Swimsuit
Salma is setting the Summer vibe's check high as she's not letting her age be her stumbling block to still slaying bikinis as it seems like the actress has only gotten started. She once shared with Entertainment Tonight that she has been working out frequently at the gym and wants to share her positive outcomes. Who, in our opinion, would have such a fantastic body and not flaunt it?
Keep Reading to find out more.
Article continues below advertisement
Salma Takes A Plunge
Salma didn't allow the frigid sea to stop her from living her best life as she captions the post;
The pain and pleasure of cold water 💦. El dolor y placer del agua fría. #pleasure#oceanlife
-
Salma is seen in the photograph taking a plunge in the chilly ocean water while donning a royal blue bikini. Her abs and arms appeared completely toned, and she looked lovely.
Banging Body At 55
At this point, Salma could practically be given a crown due to all the sexiness she wards off. The 55-year-old actress posed for the camera while drinking coffee and sporting a plunging one-piece.
She appeared to be wearing Saint Laurent's one-shoulder one-piece swimsuit, but she seemed to have given the daring style her spin by draping straps across her shoulders. She seemed to be relaxing if anything. But while relaxing poolside, she paired the deep V-neck style with sunglasses.
Article continues below advertisement
Salma Gives Pinault A Show
The Gucci House star occasionally shares details of her marriage with her fans despite keeping her romance with her spouse under wraps. Hayek highlighted her toned abs and curvaceous form in her Instagram image while wearing a vivid purple bikini. She reached for the upper sail while standing on her tiptoes.
The actress completed her casual look with dark sunglasses and a sloppy bun in her black hair. Francois Henri Pinault, her husband, made a surprise appearance while watching his wife dance, revealing his side frame in a blue trunk.
Salma's Approach To Staying In Shape
Salma admits she doesn't enjoy working out or adhering to diets, so her approach to remaining fit and healthy is incredibly relatable. She claims that going for a dog walk is preferable to getting up early to go to the gym.
Despite not enjoying exercise, she exercises with her trainer up to 7 times a week, but only for brief periods of 30 minutes, using techniques like HIIT and a few strength workouts. She frequently "resets" with a juice fast to create a calorie deficit and burn fat if her body requires it.