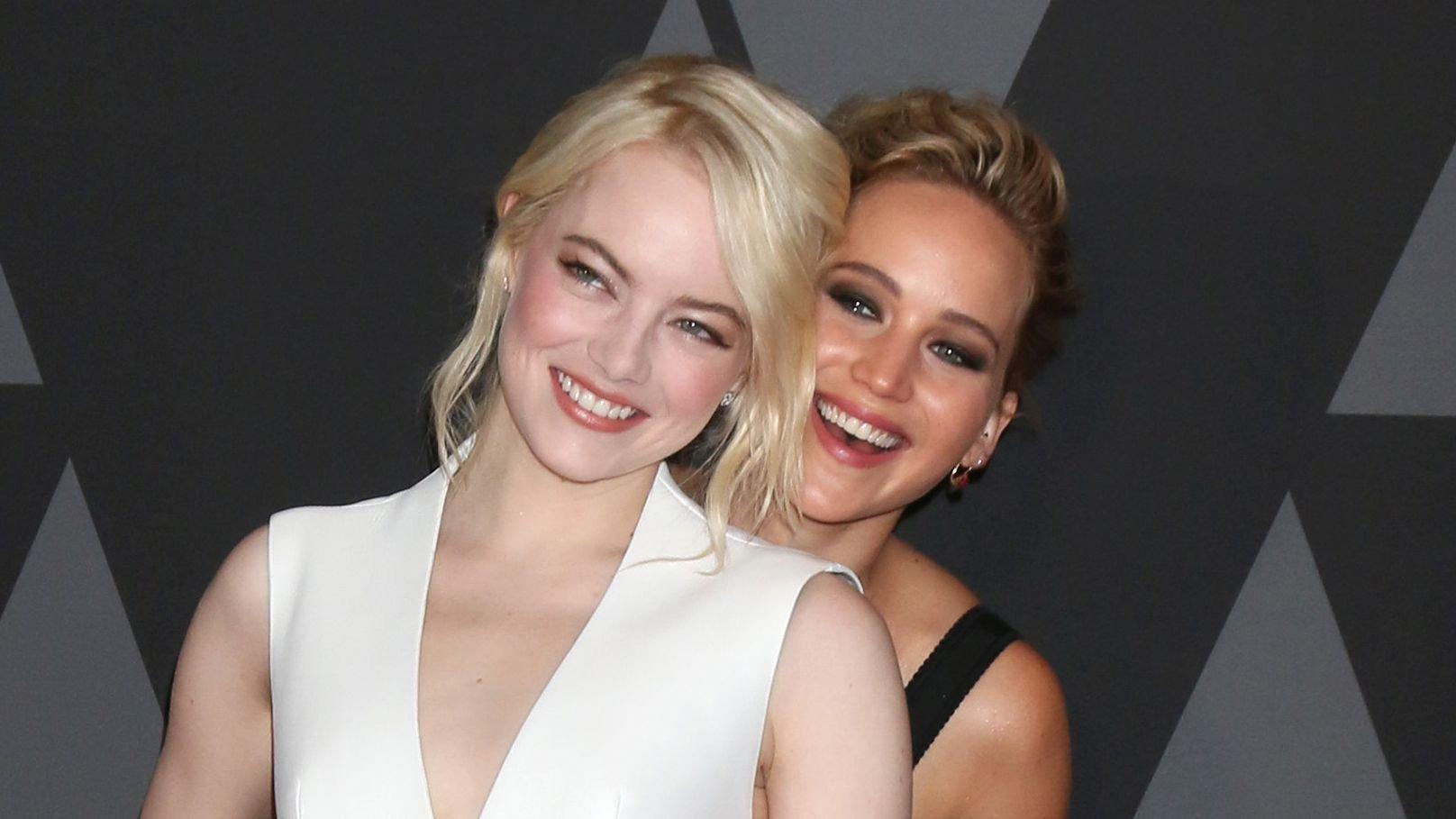 Jennifer Lawrence And Emma Stone Make Rare Appearance Together
They don't have their own Instagram (at least, as far as the public knows) but the Hunger Games star, 31, and the La La Land actress, 33, who have been best friends for many years, gamely posed for someone else's account when they enjoyed a dinner out a few nights ago.
The two grabbed a meal at New York City's Hwa Yuan Szechuan Restaurant, owner Chef Tang saw a photo op and posted it, and fans are now going crazy over the rare star sighting. See below.
Article continues below advertisement
Post-Dinner Photo Op
In the photo, Tang is all smiles while sandwiched between the two Oscar winners. The caption says, "Hwa Yuan was thrilled to host Emma Stone and Jennifer Lawrence for dinner! Chef Tang and the Tang family are big fans of theirs and are honored that they are fans of our restaurant and food. Emma and Jennifer, we hope you enjoyed and come back again soon!"
Busy With Motherhood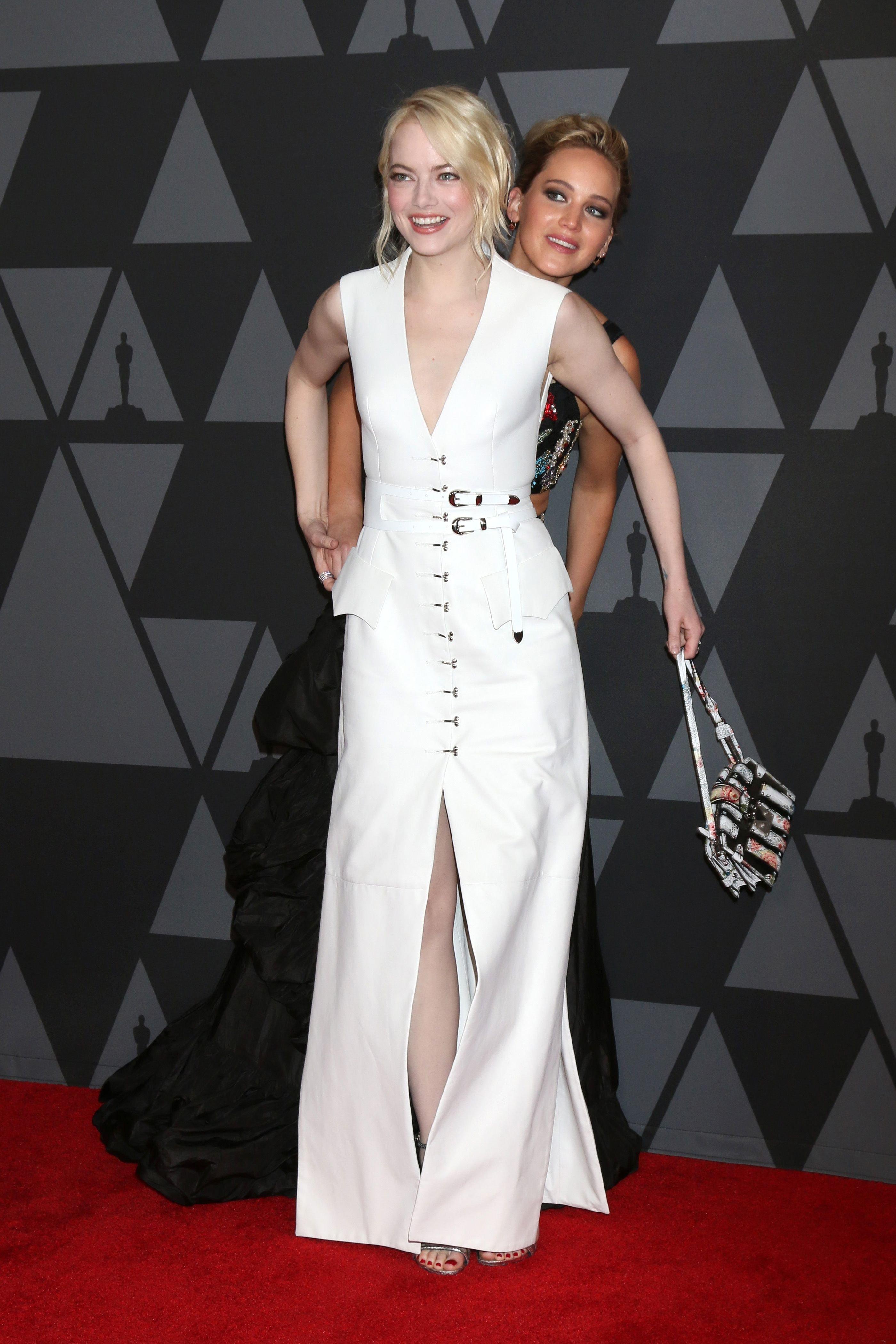 Though the two actresses have been besties for a long time, this is the first time they have been spotted out together this year, which makes it a truly welcome sight. Both appear to be busy with motherhood and family these days – Lawrence gave birth to her first baby in February this year while Stone had hers in March 2021.
Article continues below advertisement
Text Friends For A Year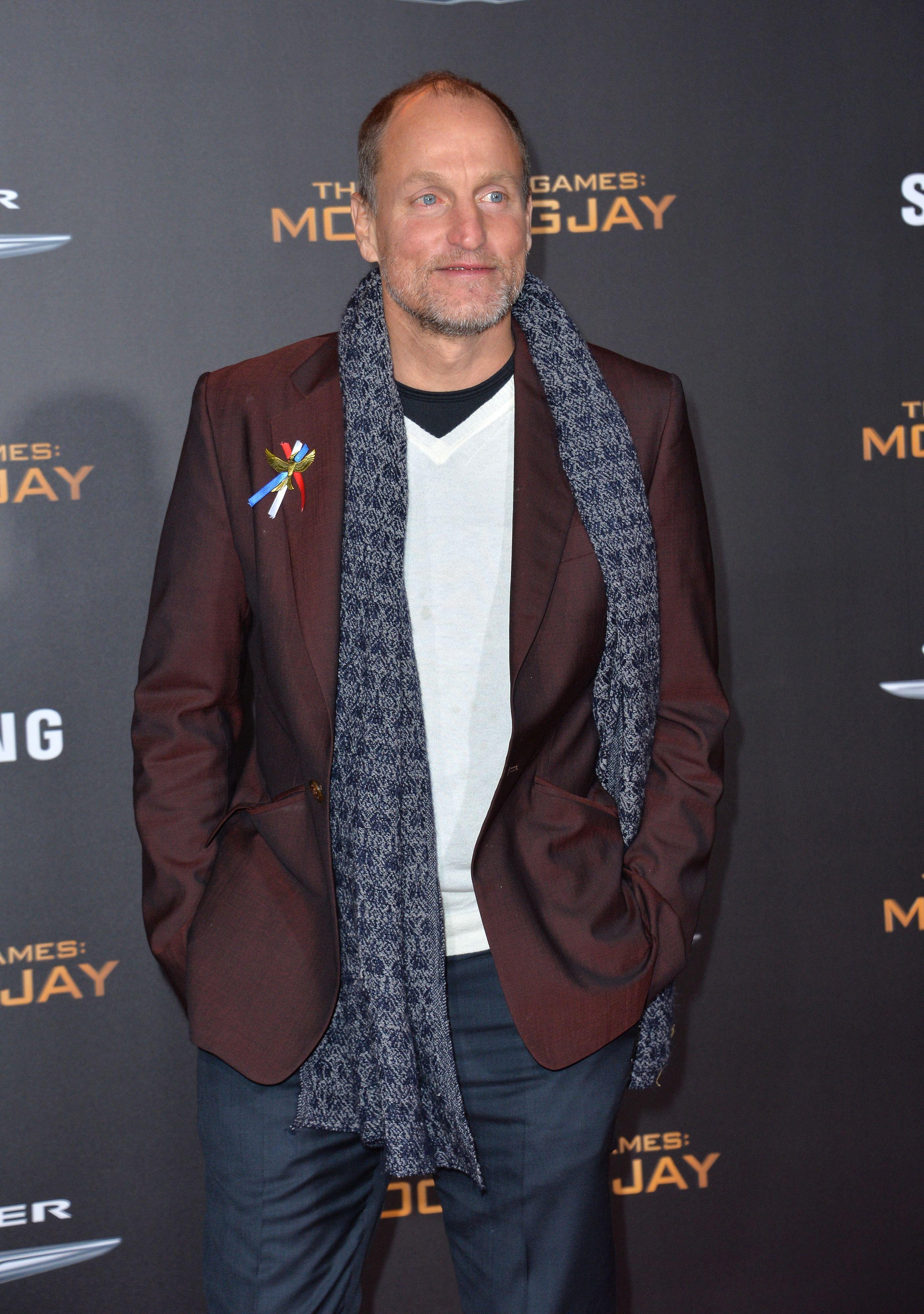 According to Mail Online, the Don't Look Up actress and her Cruella star BFF first connected a decade ago when they were introduced through Woody Harrelson, who was their co-star in separate projects.
"She texted me that she got my number from Woody," Lawrence said. "I replied, 'F**k off!' And we've been really good friends ever since."
In a video they made for W Magazine, they also revealed that they texted each other for a whole year before meeting in person. That first meet-up was a funny story that involved a "stalker." Read below.
They Had A Mutual 'Stalker'
The two used to have a mutual "stalker," whom they called John the Orchestra Guy. Following their year-long text friendship, "we were finally going to meet and she sent me her address and I'm driving over," Lawrence said. "[A]nd on the way over, I'm like, 'Oh my God, what if this is John the Orchestra Guy?' She thought when I was on the way over, 'Oh my God, what if this is John the Orchestra Guy?' So then I called you and we were like...hello? That's the first thing we had in common."