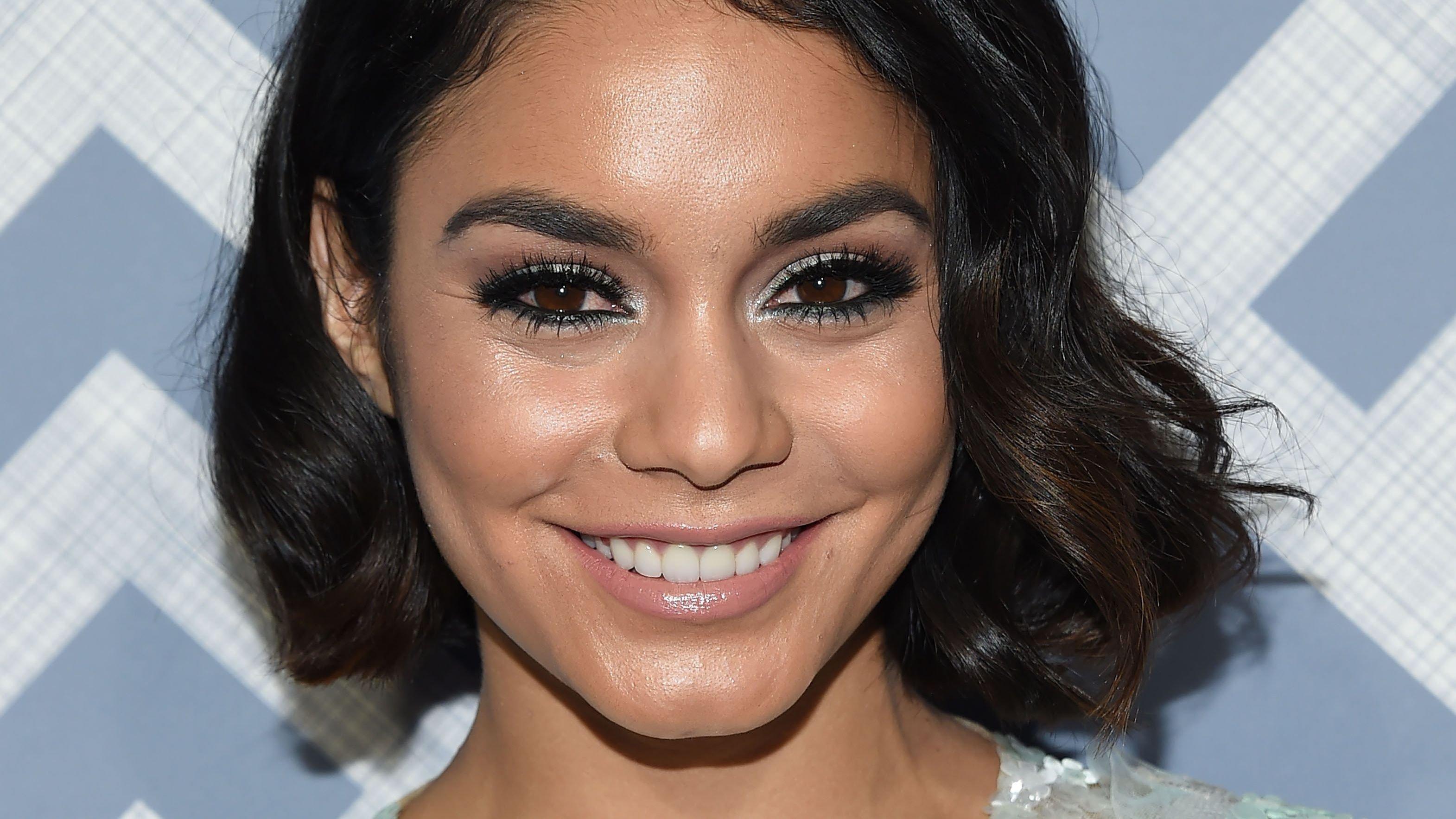 Vanessa Hudgens And Pup Darla Take Flight To Salt Lake City
High School Musical star Vanessa Hudgens recently returned to Salt Lake High School East aka "East High" featured in the Disney Channel film series, and she didn't go alone.
Accompanying the 33-year-old actress on her June 26 trip was her mix breed poodle pup Darla. Hudgen's sweet little ragamuffin, who she inherited from her ex Austin Butler's late mom Lori back in 2014, has gotten used to the jet-setting lifestyle. Since hanging with her celebrity mom, Darla has taken flight from coast-to-coast, venturing from her hometown of LA to New York, Florida, and now Salt Lake City, Utah.
Article continues below advertisement
Catching Flights
In a carousel of Instagram photos, Hudgens shared several moments throughout their Utah trip, from her and Darla catching a flight at the airport to arriving at their hotel. Later on, they spent the day at East High, got a bath in before getting a bite to eat with Cole Tucker (Baby V's beau), and of course caught a baseball game.
Back To East High
Hudgens shared additional footage of her trip to East High. In another IG upload, she captured a video dancing outside of the school. The clip was set to the song Breaking Free from High School Musical.
"Do you remember in kindergarten how you'd meet a kid and know nothing about them, then 10 seconds later you're playing like you're best friends because you didn't have to be anything but yourself?" she captioned the post.
Actor Bart Johnson, who played Coach Jack Bolton in the "High School Musical" films, responded in the comments. "I saw this and had a PTSD like I couldn't find my team captains. LETS GO WILDCATS!!" he wrote.
Article continues below advertisement
'Happy Summer Solstice'
Vanny and her pup Darla weren't going to make the annual summer solstice catch them inside this year. They took to a little hiking up the hills on Thursday, June 21 to soak in the very rare solstice sunshine in all its glory. A happy-looking Darla even gave a cute pose among the hilly landscapes to celebrate the moment. "Happy summer solstice☀️♥️," Vanessa wrote on the post.
Besties
Darla and Van are true besties; ever since the cute pup entered her life they've been inseparable. Though Darla was passed down from Austin Butler's family, Hudgens held on to her fuzzy friend after they split in 2020. Since then the Spring Breaker actress has been avidly sharing their many escapade with her 46.6 Instagram followers. Even when the two are just running around town, Hudgens always tries to share cute photos of Darla, like this one she took while they got ice coffee. "I hope this makes you smile like it makes me💖," she wrote on the post.