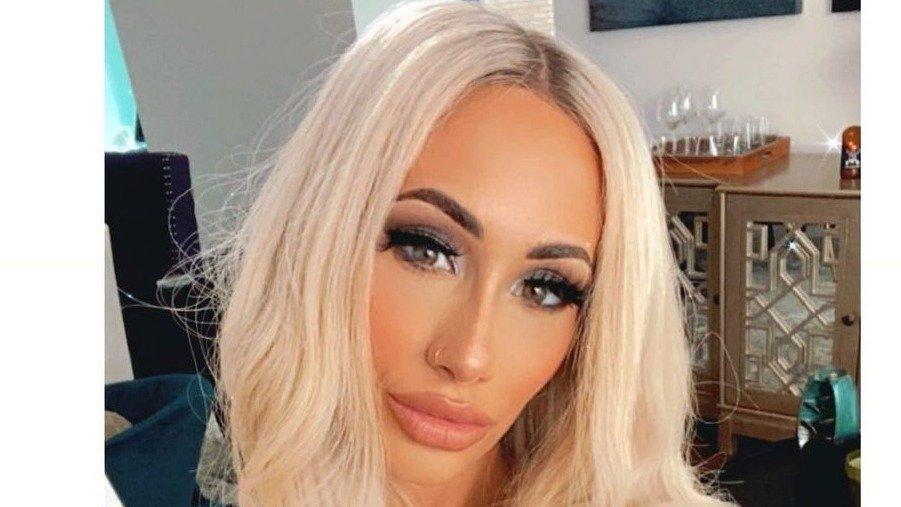 Carmella Flaunts Her Backside And Incredible Figure In Bikini
When WWE star Carmella, who calls herself the most beautiful woman in the world, is not taking bumps in the ring, she is enjoying herself, relaxing, or doing other fun activities. One of the fun activities Carmella loves indulging in is wearing her favorite colorful bikinis. She frequently updates her social media pages with pictures of herself in these bikinis. One only needs to take a tour of Carmella's Instagram page to see her flaunting her incredible figure in a bikini.
The 34-year-old WWE star was at it again recently as she posted multiple snaps of herself in a red bikini while enjoying some time off at the beach.
Check out the gorgeous bikini photos.
Article continues below advertisement
Carmella Puts Her Backside On Display
The American superstar wrestler displayed her incredible figure as she struck different poses in her red bikini. In the first snap, Carmella posed, showing her rear, which was scantly covered by her bikini bottom. She placed one hand on her waist while holding on to the black sunglasses she wore with the other.
In the second picture, Carmella rocked a similar pose but faced a different direction. She also put her rear on display, though one of her hands was slightly below her waist with the other on her head.
Glowing In The Sun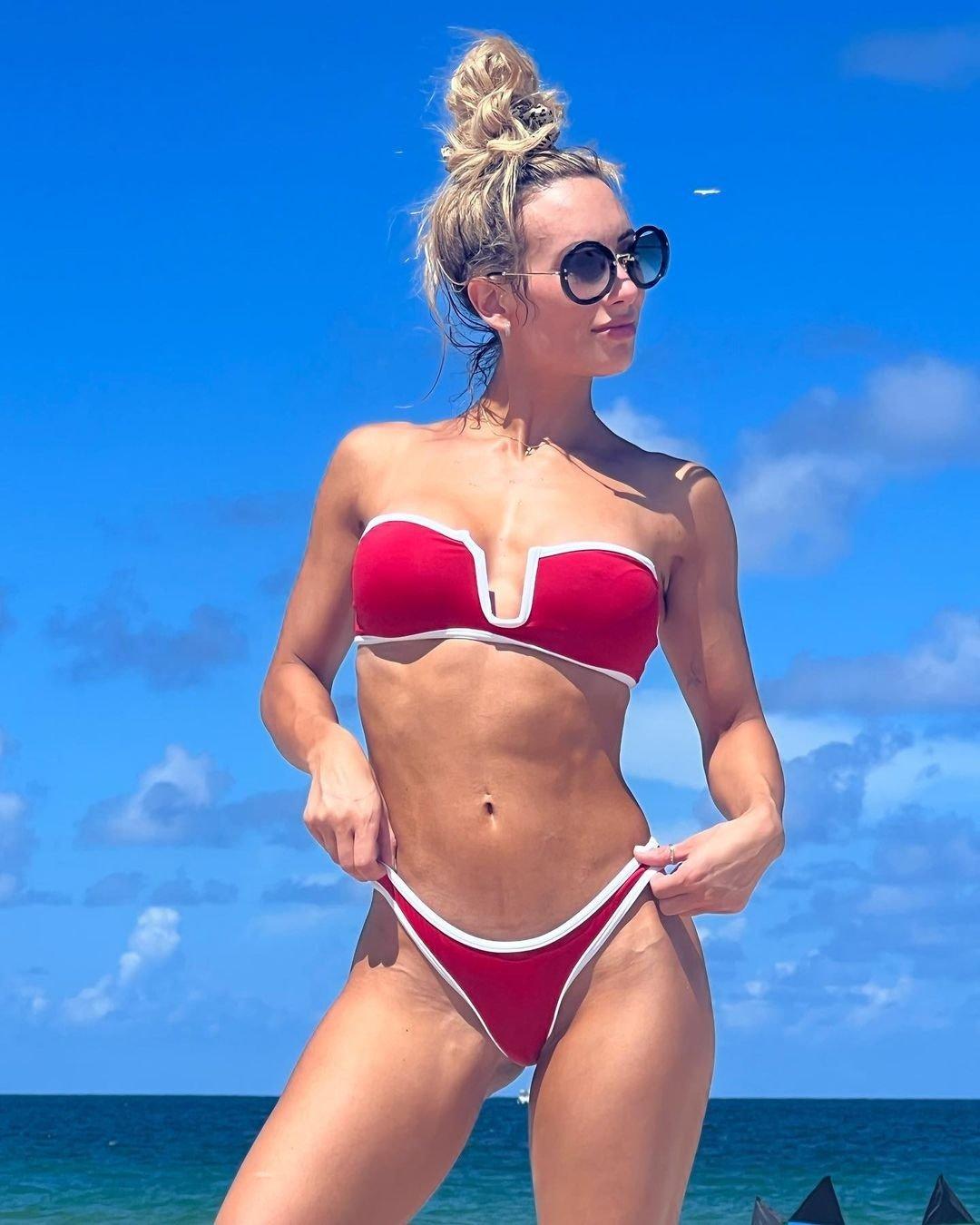 The third picture captured a close view of Carmella. It showed as she posed facing the camera with both hands on her backside. Although she posed looking sideways, her face and bikini were fully captured. Her toned tummy was also on display, while she looked charming as the sun rays rested on her skin.
The fourth photo was similar to the third, but this time it was a full snap with her feet also showing. She also focused more on the camera, with one hand holding her boobs and the other on her head.
Article continues below advertisement
Carmella Explored Different Poses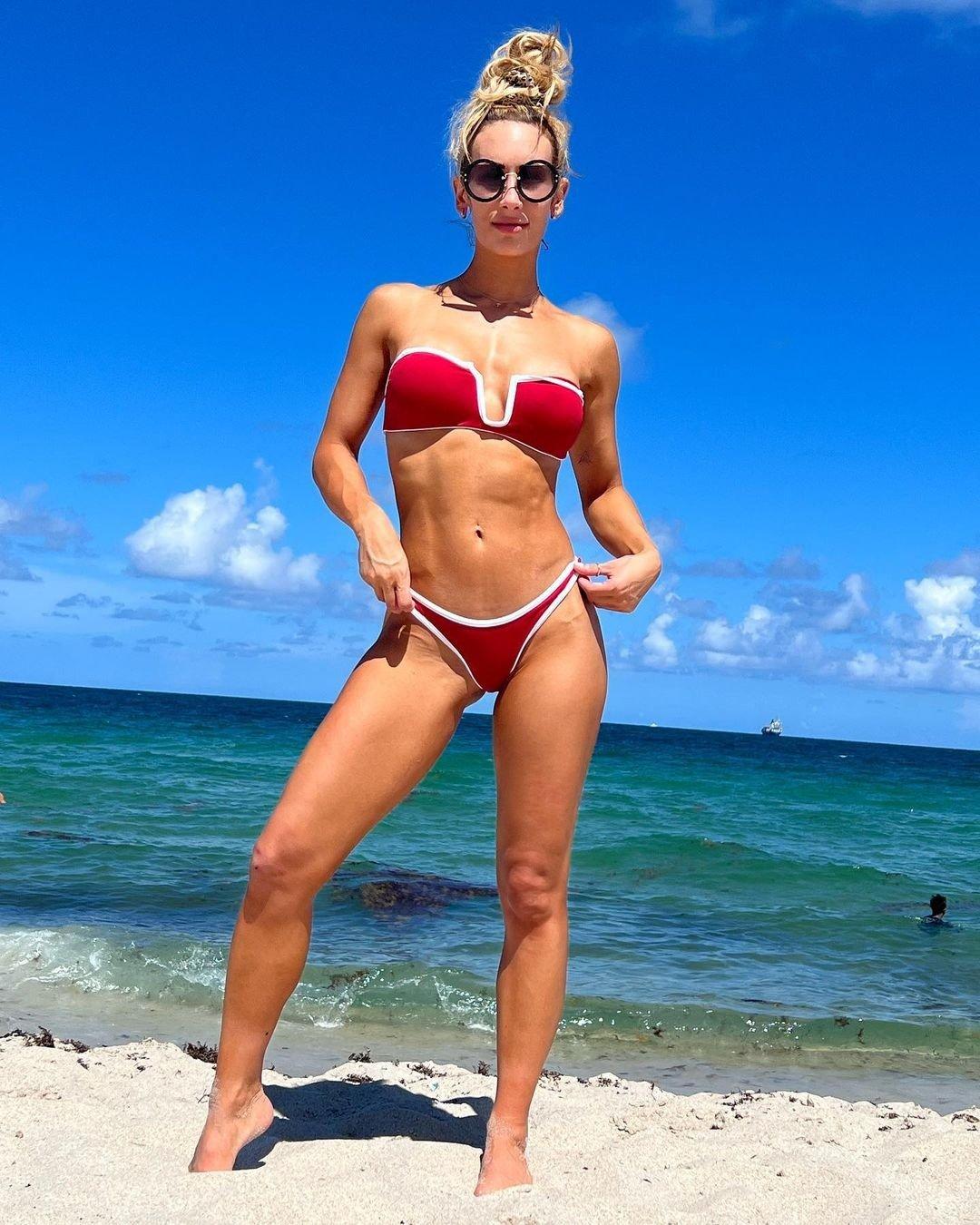 Carmella ensured that she explored all kinds of poses. The fifth picture in her post showed her striking another pose while looking away from the camera. She threw one hand in the air while the other rested on her bikini.
The last slide was a full photo of Carmella looking straight at the camera with one of her legs slightly raised and her hands on her bikini bottom.
'A Badass'
With how Carmella showed off her backside in the snapshots, it wasn't surprising that she captioned the post, "A badass with a great ass." Many of Carmella's fans took to the comment section to affirm her caption and pay tribute to her with lovely compliments on her impressive look.
"Definitely!! Let em know, Mella!" a fan wrote, affirming Carmella's caption.
"Straight facts!" commented another fan alongside a fire emoji.
"Say it louder for the people in the back," added another.
Carmella's admirers adore her beautiful bikini images and constantly look forward to new uploads. So definitely, she will be sharing more soon.