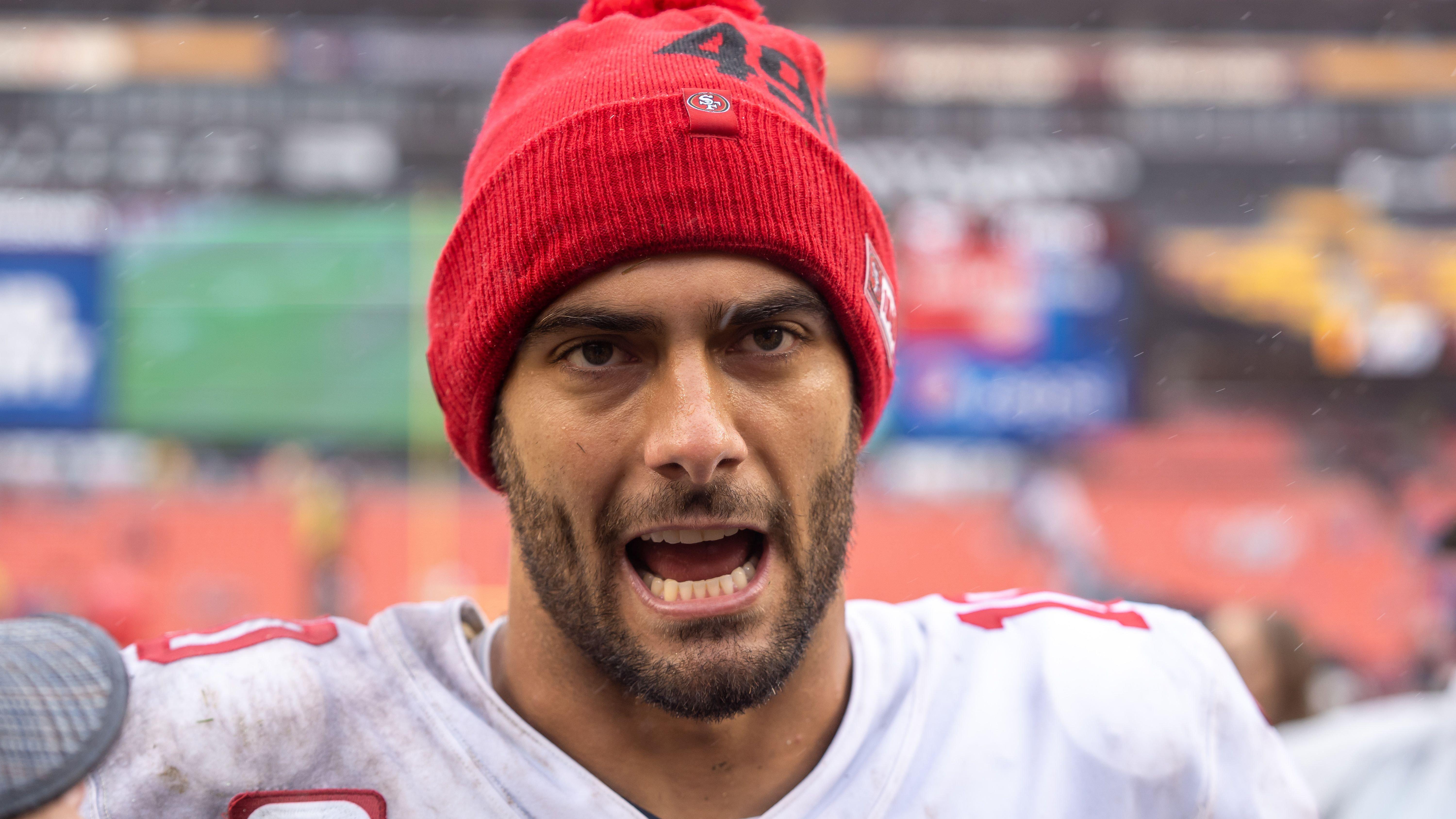 NFL Rumors: 4 Teams Could Trade For Jimmy Garoppolo
The San Francisco 49ers officially granted Jimmy Garoppolo permission to seek a trade. They had already let everybody around the NFL know they were ready to move on to Trey Lance, even if his rookie campaign wasn't impressive.
But Garoppolo's shoulder injury has killed nearly all traction on a potential trade, so he'll have to prove that he's healthy before any team makes a move.
Article continues below advertisement
Next Week Will Be Key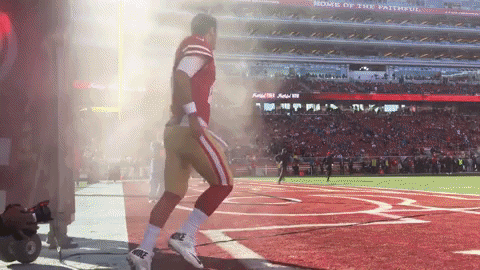 That's why next week could be key to the former Patriots gunslinger. According to Jeff Howe of The Athletic, his physical will determine whether other teams reignite their interest in him or not:
Garoppolo, who has a $7.5 million injury guarantee, will take an important physical when he reports to the 49ers for training camp. It would speed up the likely split if he passes the physical. Otherwise, it could draw out the process, Howe reported.
-
Multiple Teams Could Trade For Him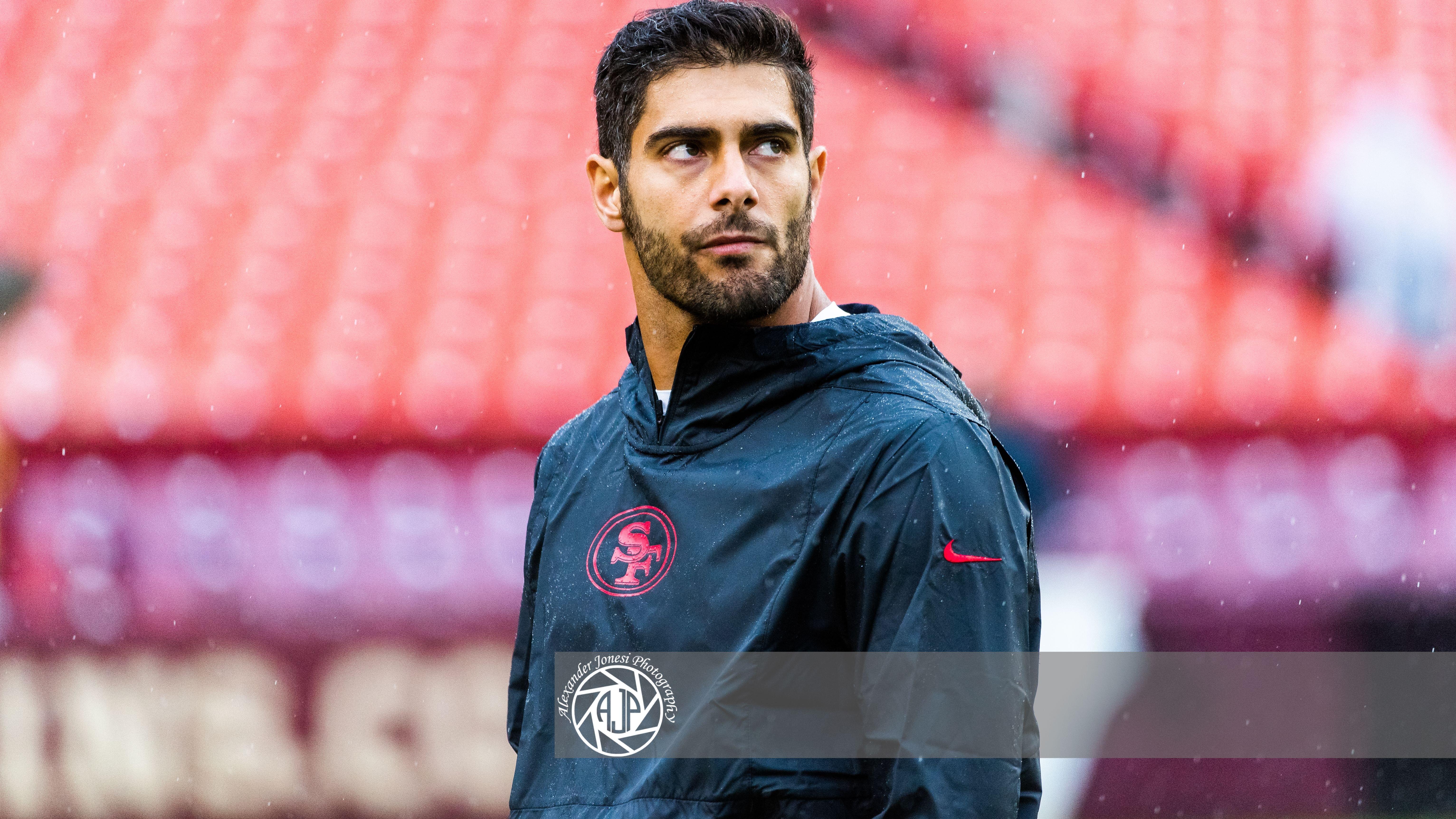 The Athletic reports that the Cleveland Browns, Houston Texans, New York Giants, and Seattle Seahawks could all look to make a run at him.
The Browns need someone to back up or take over Jacoby Brissett if Deshaun Watson is suspended, whereas the other teams' QB situation is shaky at best, and he'd be an instant upgrade at that position.
Article continues below advertisement
Niners Could Release Him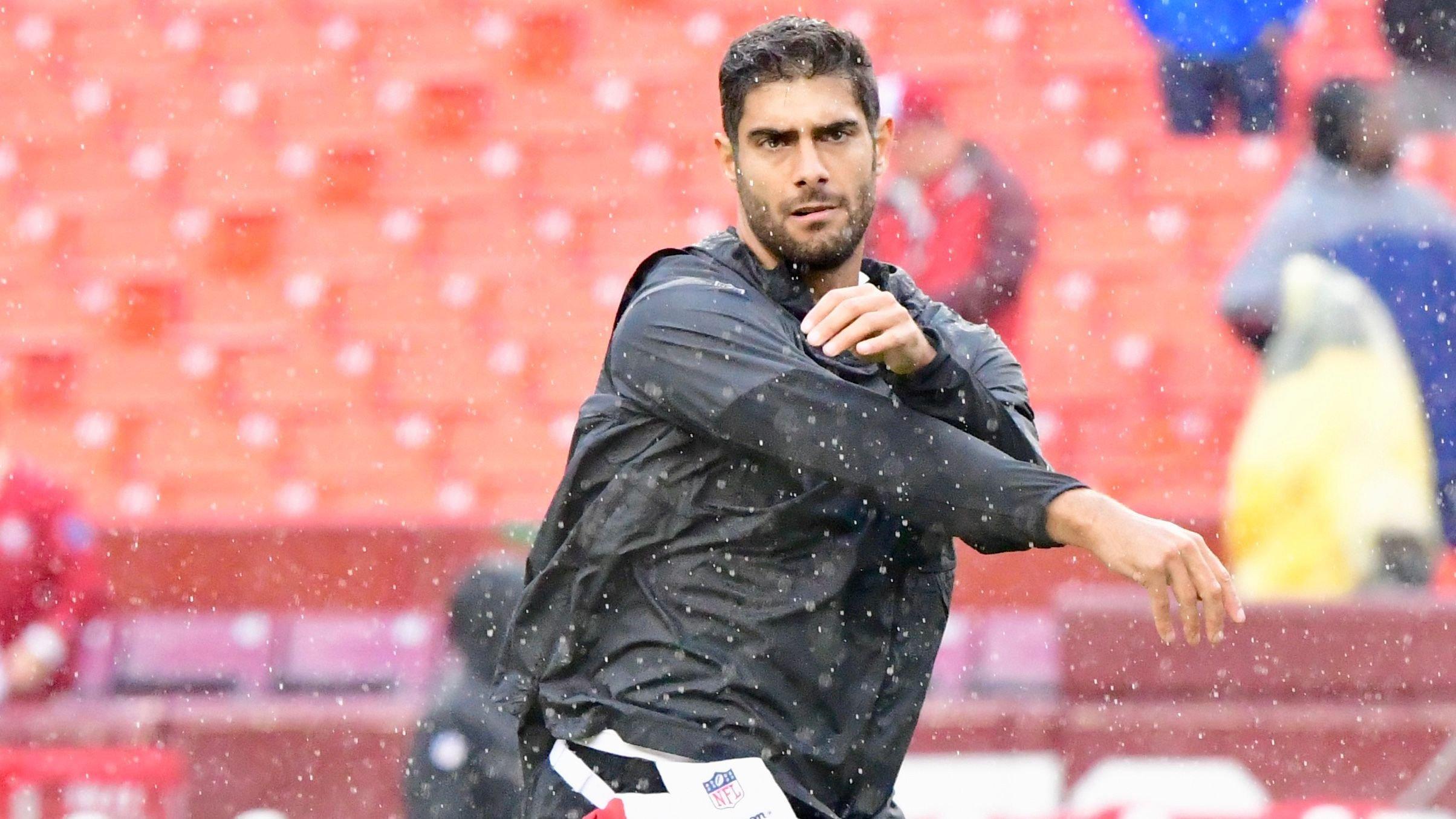 But if neither of these teams winds up making a move at Garoppolo soon enough, there's always the chance the Niners simply decide to release him:
The 49ers are ready to turn the offense over to 2021 first-round pick Trey Lance, who performed well enough throughout the spring to earn that confidence, Howe added. So if the Niners can't find a trade partner, they could ultimately release Garoppolo to free up the cap space, pending the results of his physical.
-
He Can Get A Fresh Start Somewhere Else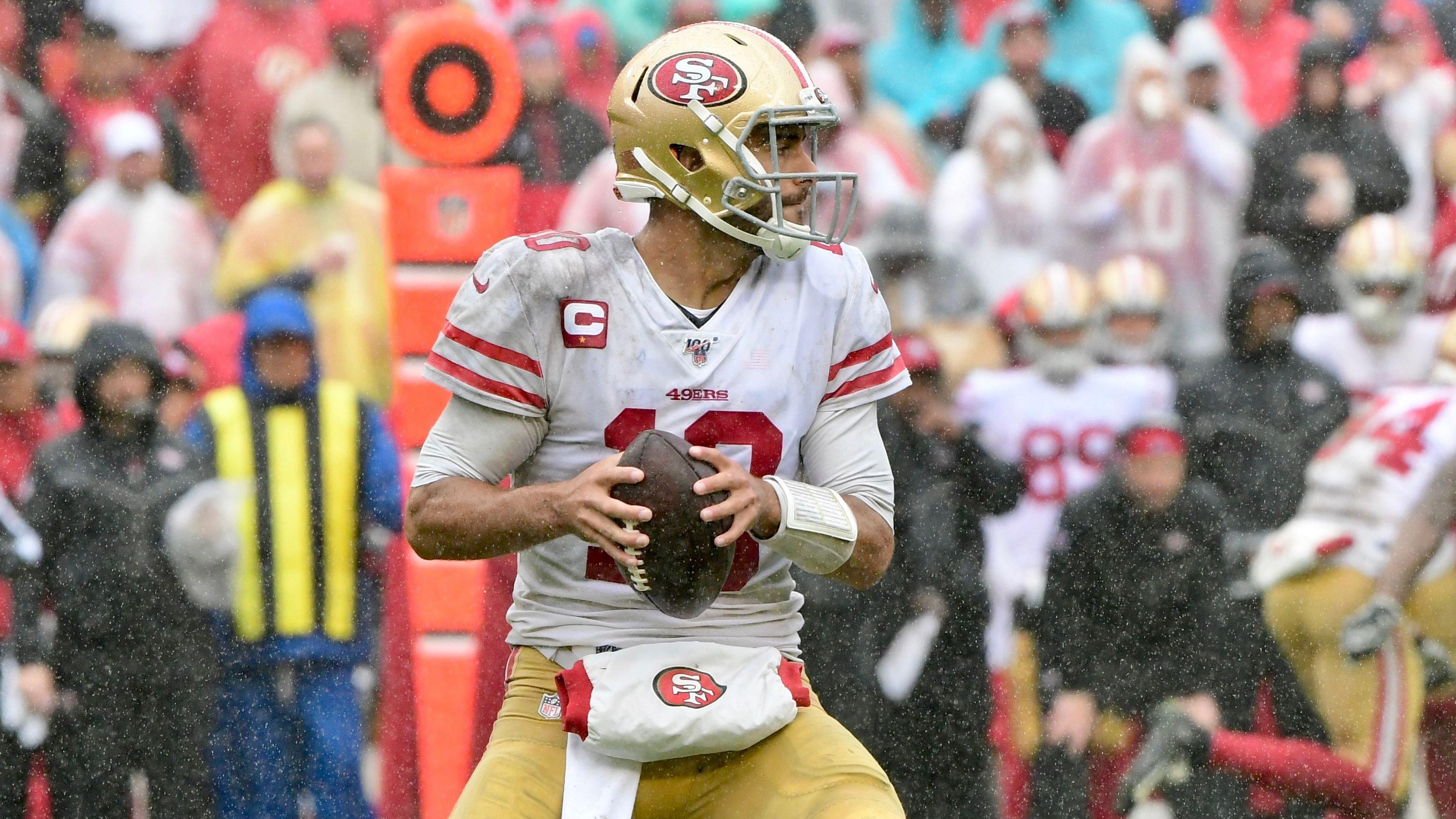 But it's not like the NFL has given up on him already. As Howe pointed out, there are still teams that could make a push for him. So, if he were to become a free agent, he'd get plenty of short-term offers right away:
And if the 31-year-old becomes a free agent, several teams expressed to The Athletic that they'd have an increased interest in Garoppolo due to a much more manageable cap situation. Garoppolo would likely have to accept a short-term, prove-it deal that would be a fraction of the $25 million cap hit teams would incur in a potential trade scenario, Howe concluded.
-
It seems like this would be the most favorable scenario for everyone involved, so it shouldn't take time before something happens.