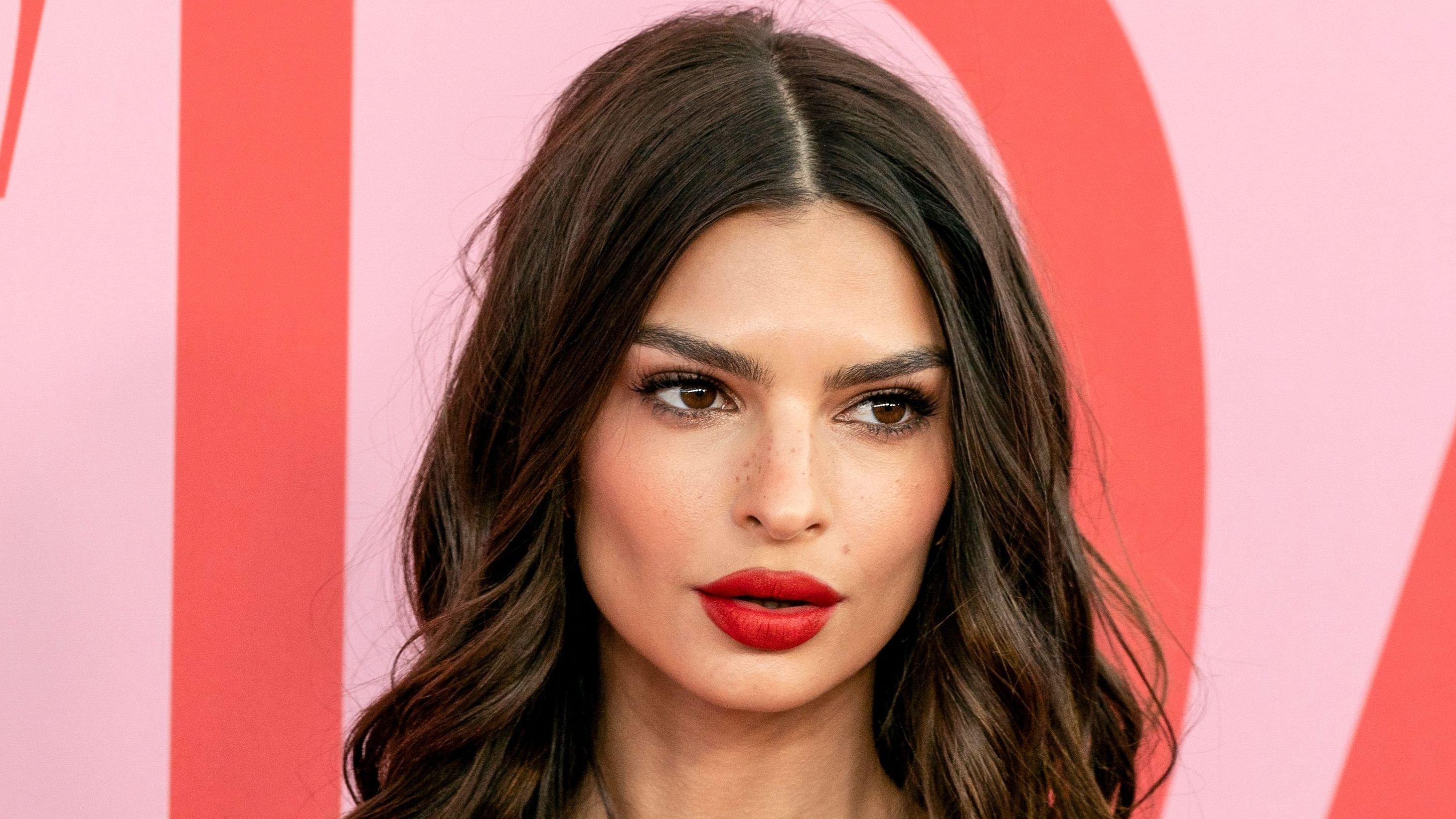 Sensational Emily Ratajkowski Wows In Figure-Hugging Black Dress
Emily Ratajkowski is ready for summer, embracing the lightweight and skin-baring attire the season brings. She attended the eccentric and zany JW Anderson Spring 2023 collection presentation in an outfit that, in any other circumstance, would be in every girl's winter wardrobe. But we know Emily defines fashion, which she did when she pulled this look, and of course, she's all shades of beautiful.
Keep reading to find out more.
Article continues below advertisement
Emily Channels Spring Vibes In Boots
Emily wore a black midi dress with an asymmetric neckline and draped details that accentuated her svelte figure with cinched detailing at the waist for the occasion. It also left one shoulder exposed with a chunky strap, which the model paired with knee-high brown boots. She wore her chestnut locks down, with a sultry smokey eye and muted brown lipstick.
Emily In Paris
Emily walked through Paris's streets in a short black dress with a halter turtleneck that reached her lower back. She strolled in sneakers and abandoned her underpants, going braless owing to her lovely boobs. Later slides displayed her toned figure as she cupped her boobs with her palms and allowed her long, messy hair to fall carelessly about her radiant face. Her 29.5 million followers praised her for her openness in those photos.
Article continues below advertisement
Emily Graces H&M event
The model wore her latest look to H&M's Hôtel Hennes opening on Tuesday night in New York City, where a slew of celebrities joined her to celebrate Midsummer's Eve.
The "My Body" author arrived at the Hotel in the city's Lower East Side neighborhood wearing a brown bodycon minidress. The warm-weather-appropriate piece had thin upper strings that created a halter-neck silhouette, evoking the bohemian, free-spirited spirit of the 1970s. A pair of thick gold hoop earrings and Loewe's red leather Flamenco clutch completed her casual look.
How Emily Pulls An Off-Duty Look
It's a good day for celebrity street style when Emily Ratajkowski steps out to show off her signature off-duty style. For example, My Body author was spotted in New York City a few weeks ago wearing a head-to-toe cream ensemble by Orseund Iris. Ratajkowski wore a luscious trio of knitwear from the well-known New York label, including a cardigan, a square-neck bralette, and flared rib pants. The outfit was the perfect inspiration for a midriff-baring spring wardrobe because the milky cardigan was left unbuttoned.
Ratajkowski chose white Loewe Ballet Runner Sneakers with suede paneling for her footwear. She completed her look with clear-framed sunglasses and a bedazzled pendant necklace.