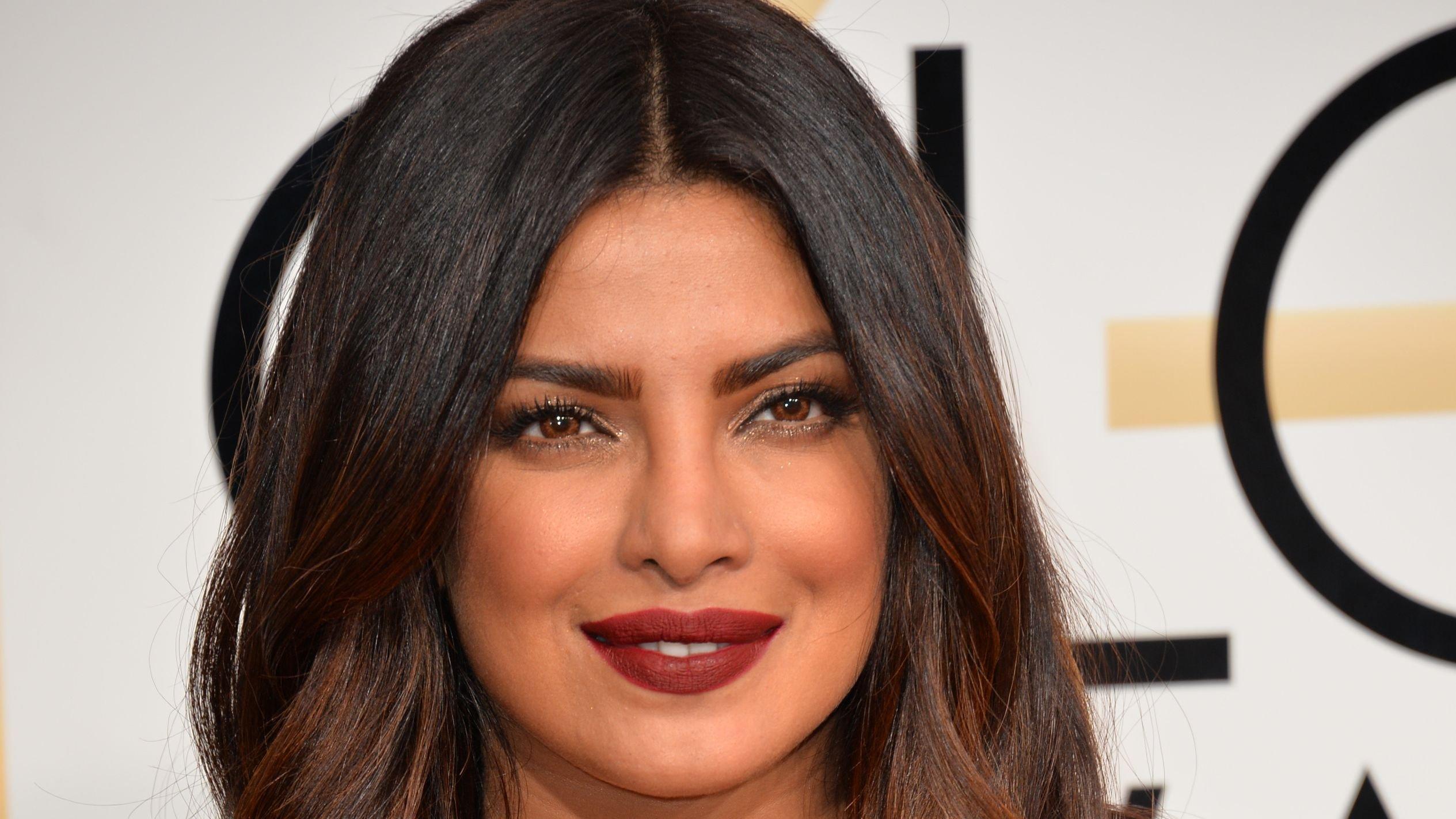 Priyanka Chopra Shares Kiss With Husband In Bikini
Nick Jonas lavishly celebrated his wife, Priyanka Chopra's 40th birthday while vacationing in Cabo San Lucas. On the beach, where they were photographed cuddling up, Chopra looked stunning in a bright yellow coordinated outfit by the Florida-based designer Montce, which included a tie-up crochet sweater and a crochet slip skirt.
However, she wore a yellow bikini inside the see-through crochet. She accessorized with a matching crochet headscarf to complete the ensemble. Jonas, meanwhile, wore a baseball cap, shorts, and a sleeveless tee to keep things casual.
Check out the post below.
Article continues below advertisement
This is 40
Nick included images from their outing in an Instagram tribute he posted in honor of his wife's birthday. The images featured a passionate photograph of the couple sharing a passionate kiss at the beach, a smiley picture of Chopra during dinner, and a picture of the couple watching fireworks.
Happiest birthday to my ❤️ the jewel of July. So honored to be on this crazy ride called life with you. I love you. @priyankachopra
-
Malti's 6th Month Celebration
Priyanka Chopra may have recently turned 40, but their young daughter is also commemorating a significant occasion. On Instagram, the Matrix Resurrections actress posted more pictures from her trip to Cabo San Lucas, Mexico, for her birthday. One of the new pictures was of the joyful family of three celebrating the half birthday of their youngest child, Malti Marie.
In the image, Chopra is holding Malti and is dressed in a yellow crochet head scarf and skirt combo with a black and white silky blanket slung over one shoulder. She leans on Jonas, holding a miniature fruit cake with the message, "Happy 6 Months B-Day MM."
Other images from Chopra's post include shots of her loved ones gathered together in a sea of red, the actress dining in front of a sparkling birthday cake candle, and more looks at her numerous beachy outfits.
Article continues below advertisement
Packing PDA On A Yacht
Priyanka and her partner have been enjoying themselves and making the most of the summer break. It involves taking a boat out on California's Lake Tahoe and engaging in some PDA while enjoying some downtime. Jonas posted two images of himself and Chopra on the sea with the remark, "Magic Hour."
Perfect Moment Collaboration
Priyanka Chopra Jonas and Nick Jonas have invested in the upscale sportswear and apparel label Perfect Moment as their first venture into the fashion sector. Combining their commercial understanding and love of skiing and the outdoors, this is the first time the pair has formed a company together in the fashion industry. Chopra Jonas and Jonas are devoted supporters of the Perfect Moment line and have worn it for several years.