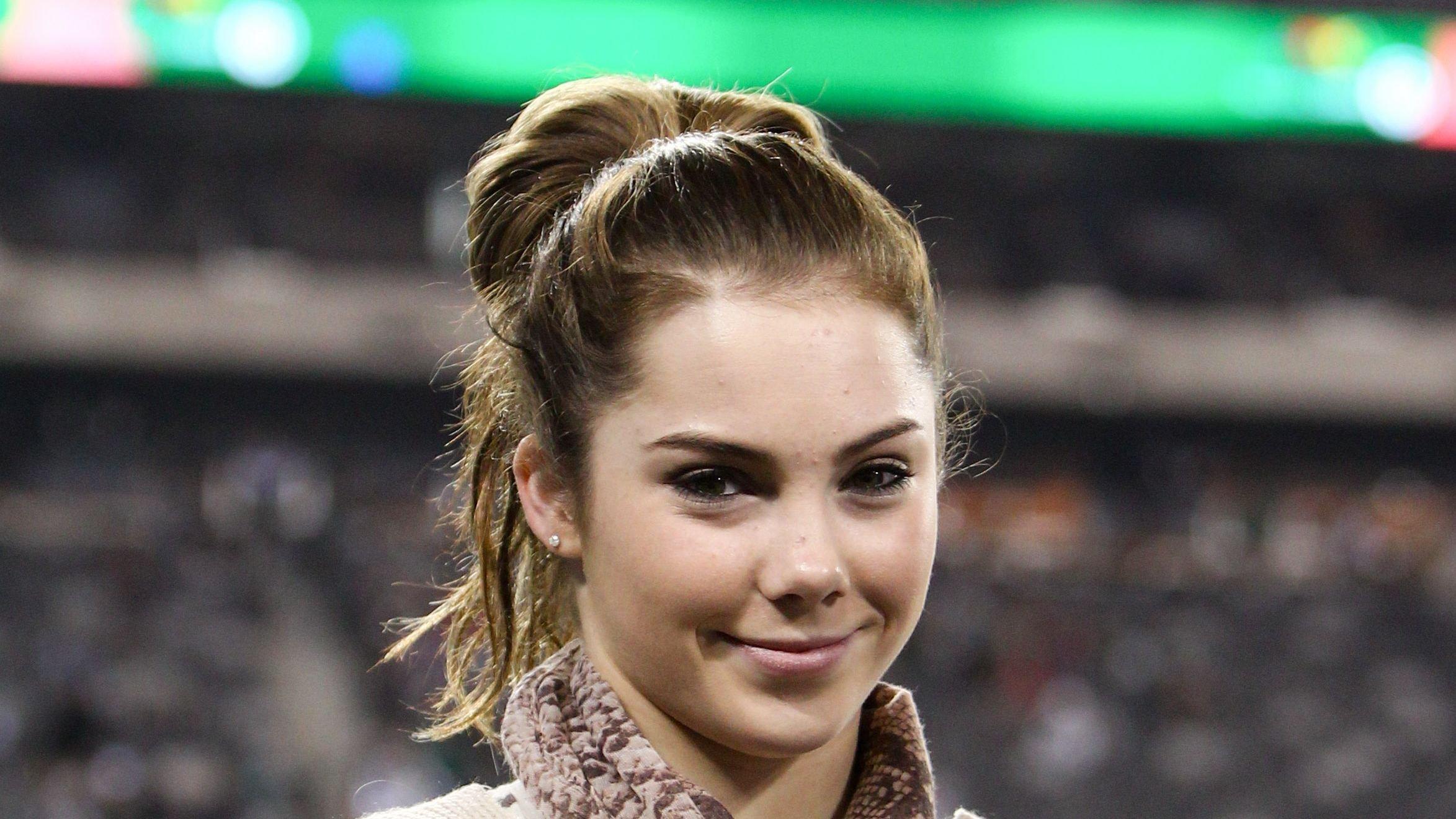 McKayla Maroney In Bikini Dips In Pool
Pink is McKayla Maroney's color, as proven by her Magenta bikini. Whenever she chooses the shade for her pool day, it highlights her fair skin flawlessly. Last year, the retired athlete shared a new picture of herself dipping in a pool on a fine October day. That was the only swimwear post she shared with her 1.4 million followers in 2021, probably because of the pandemic that rocked the world in 2020.
Article continues below advertisement
Maroney Looks Good In Pink
Maroney leaned against the pool's edge, wearing a loose-fitting two-piece bikini. It showed some of her cleavage and parts of her thighs through her toned, slender arms covered her abs. She wore her shiny brown hair in a loose low bun and dabbed sunscreen on her lips.
Maroney wore a similar shade when promoting her innovative lip-gloss with Miage cosmetics. She fused the lip-gloss with sunscreen to protect the lips since most products neglect that part of the face.
Maroney Slay In Blue
Maroney also looks great in blue, as seen in the pictures below. She wore a two-toned blue and white bikini with a plunging V-neckline top and matching bottoms. The top had a solid blue fabric on its borders, although the bottom didn't. Maroney took a standing position showing off a better view of her body.
The makeup owner wore another blue bikini this year to celebrate the Fourth of July. She wore her brown hair, long, curly, and down, sweeping it to the side to cover one side of her bust.
How does she keep her skin glowing?
Article continues below advertisement
Trying Out Innovative Skincare
The former gymnast now runs a makeup brand, Glow by McKayla, under which she shares skincare and mental health care tips. Her latest post discussed Cryo Facial treatment with a demonstration for her almost 40,000 followers. She said it's one of her favorite skincare modalities as it soothes the skin and possibly removes pimples (she's not sure).
Maroney Speaks On Healing
Maroney's recent Mental health content talks about healing from relationship trauma. She had a lot to say. Here's an excerpt below,
I do not fit in everywhere, and that's perfectly okay. I will never be loved by everyone, and I've come to a certain level of peace with that. (Some days more than others)but the more I get to know, love, and accept myself for who I am — my life only gets cozier, and softer.
-