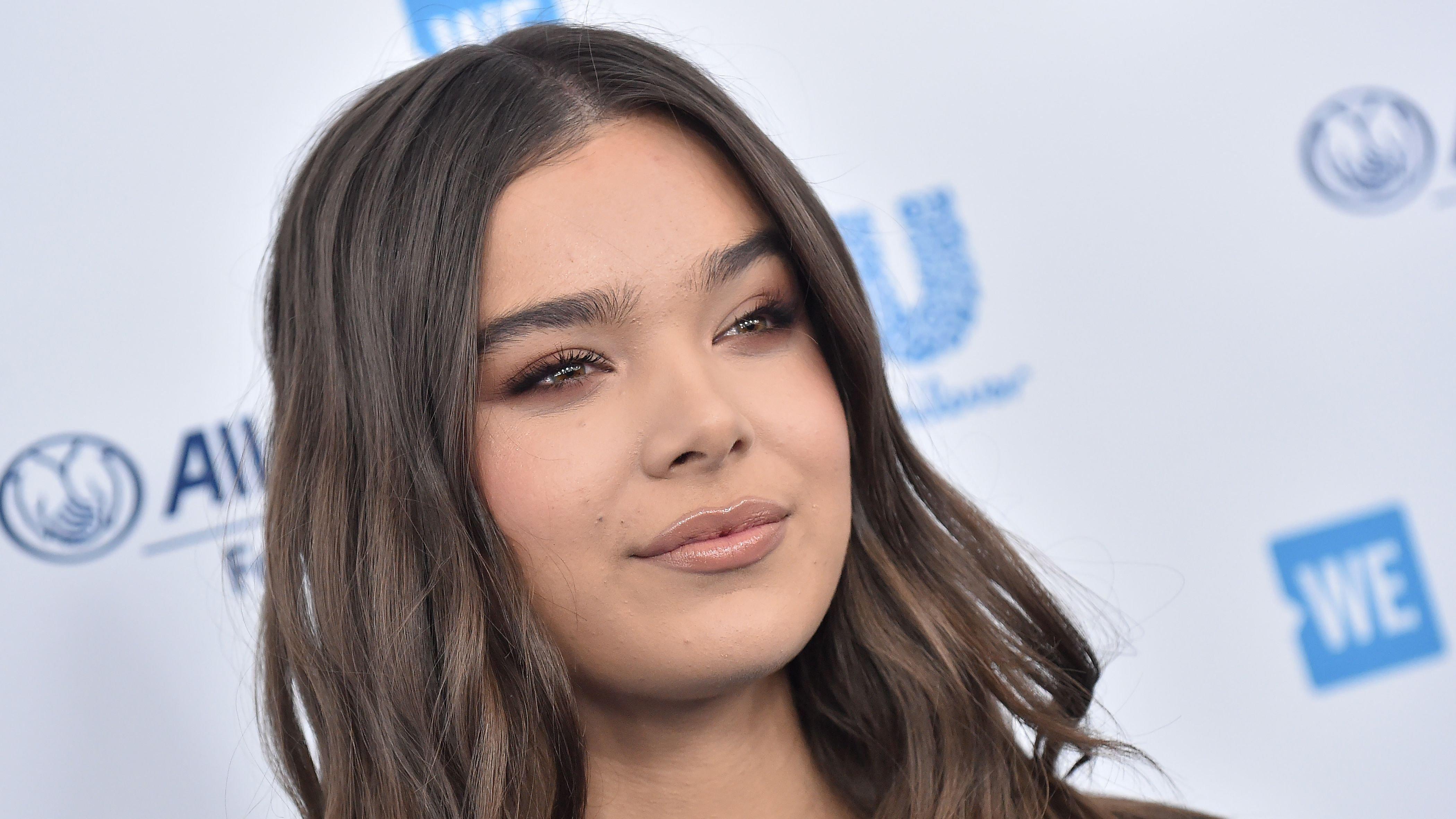 5 Times Hailee Steinfeld Looked Amazing In A Swimsuit
Despite being a Marvel celebrity and having an angelic voice, Hailee Steinfeld also has a gorgeous figure. With her toned back and stomach, the "flashlight" singer is always ready to serve up looks in a bikini.
It is not surprising that the Bumblebee actress has an exceptional figure. Hailee's father, a personal trainer, has assisted her in getting in shape for her role in the Disney adaptation of the Marvel comic Hawkeye. He is now also acting as her trainer.
Article continues below advertisement
Flaunting Her Killer Abs
Steinfeld flaunted her toned abs, defined oblique lines, and cleavage while wearing a bikini top and high-waisted tiny shorts. She completed her outfit with silver hoop earrings and long, black hair worn in a wave. This specific ensemble was ideal for lounging on the beach because it included a free short-sleeved jacket. Hailee spread some vintage vinyl recordings, including works by Sade and Nina Simone, out on the ground.
Body Of A Goddess
After the pandemic in 2020, Hailee collaborated with Frankie Caiello to develop a bikini line, expressing her delight about returning to work after the required hiatus. She published two capsule collections based on images from her feed.
Following the release, Steinfeld modeled her collection, which featured floral designs and her trademark headpiece from the 1980s. She lightly smoked her eyelids and wore matte nude lipstick to ensure her makeup reflected the era she was advertising. Then, she dressed her lengthy brunette hair to the back and donned gold drop earrings with large hoops.
Hailee wore a two-piece blue floral bikini as she basked in the sunlight. She posed, showing her firm stomach while standing on a white towel as the singer added hoop earrings, rings, and two bracelets to complete her ensemble. However, her facial expression revealed how much fun she had while perched on a building, and the photo shoot exudes the same laid-back attitude as her.
Article continues below advertisement
Soaking Up Some Sunshine
The 25-year-old Hawkeye actress wowed her 19 million Instagram followers once more as she wore a onesie from her collaboration with Frankie. She flaunted her super-toned arms, abs, and legs while wearing a stunning one-shoulder, one-piece bandeau swimsuit with a huge 70s feel. She completed her looks with big gold hoops and bracelets.
A Happy Girl In Bikini
The brunette flaunted her gorgeous beauty while playing with the curls in her hair and teased some cleavage while wearing a tiny bikini top. Fans saw the well-known full lips, the naturally thick brows, and that contagious smile, along with the caption: "Sun dipped. Ocean kissed. Happy girl" Hailee completed the sentence with a sweet cherry emoji.
Dripping In Gold
The actress displayed her gold choker necklace and hoop earrings by submerging her entire body in a blue pool up to her shoulders. She was wearing two gold bar bracelets on each wrist to cover her swimsuit, but there was still a glimpse of the striped swimsuit. She had smoky eyes, and the water had sleeked her hair into a straight wet style. Her hair fell straight down her back.