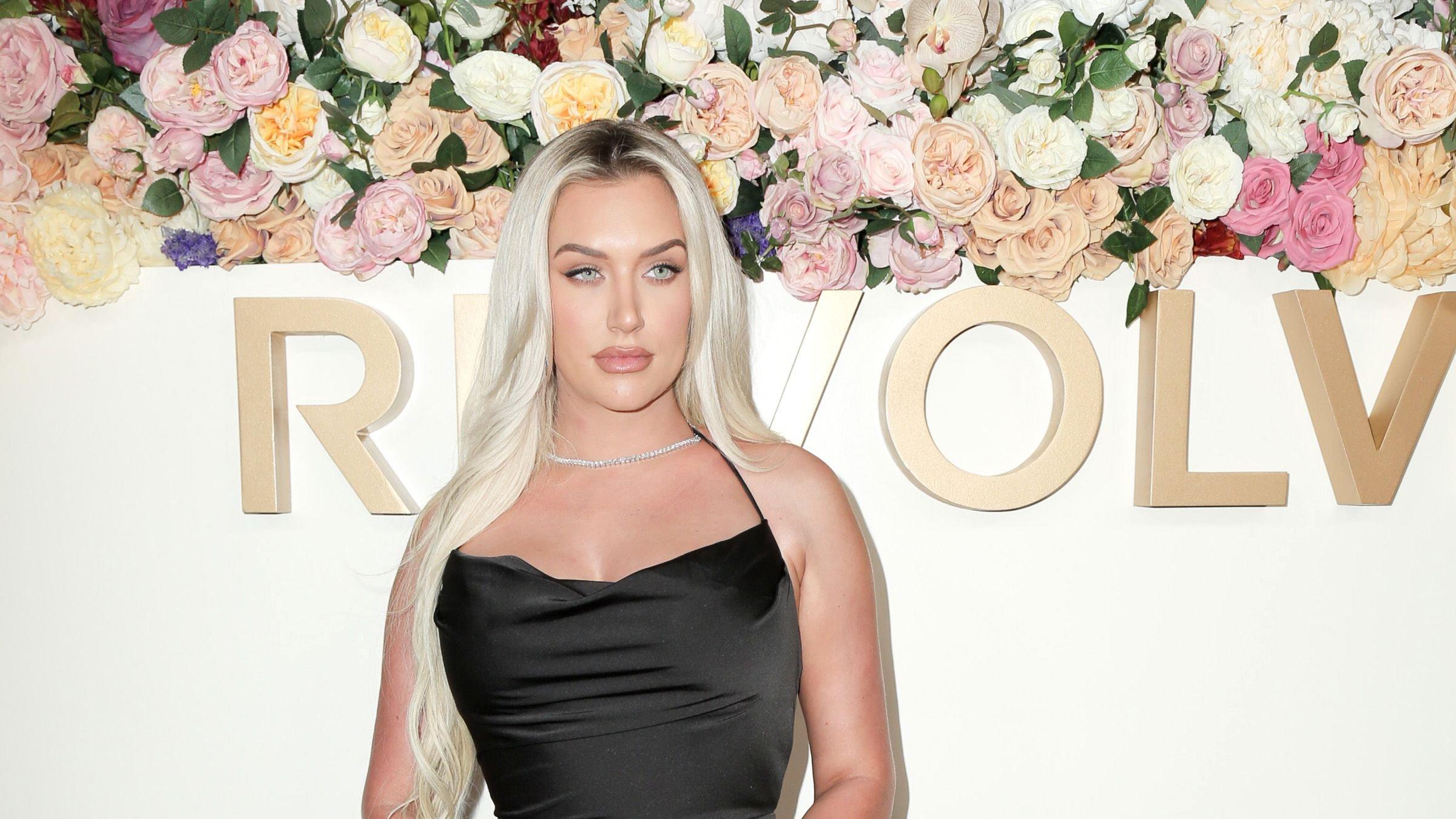 Stassie Karanikolaou In Bikini Says 'Life Is Good'
Stassie Karanikolaou thrilled her 11 million followers with yet another delight of her famous body. The Instagram model, also known for being Kylie Jenner's friend, turned up the heat on her page with a scorching new batch of photographs that she kept simple while revealing her beautiful proportions. Stassie displayed her goddess physique while donning a two-piece bikini highlighting her curves.
Article continues below advertisement
Life Is Good In Bikini
Stassie posed on a boat while tanning in a pink bikini. Stassie flaunted her beautiful form in the daring outfit and looked stunning. She sat on the boat, pushed her hip out, and spread her arms with her hands touching the flat surface in the first slide.
The following slide featured a slightly different pose from the brunette beauty. With Stassie's hands on the back of her head, she drew her thighs closer together. Her bodacious figure was further highlighted by the sun's illumination of her décolletage, hips, and thighs.
Stassie Stars In Alexander Wang Campaign
Alexander Wang's latest bodywear campaign features Stassie Karanikolaou as the face. In one of Stassie's photos, she was sprawled over a car's steering wheel, slathering it with a sponge and casting a seductive glare at the camera while she donned a black bikini. In another, she held out a baking dish with a chocolate chip cookie shaped like the designer's first initial on it enticingly.
get in loser, we're going shopping whenever, wherever. shop bodywear, a collection of everyday essentials combining underwear and loungewear. online and in-store now at @alexanderwangny.
-
Article continues below advertisement
A Rose Summer
Stassie flaunted her bronzed tan while sipping wine and posing by a pool with a stunning ocean view. On the outing, the model let her brunette hair hang loosely down her shoulders. She also took a stroll on the beach and was accessorized with sunglasses. she shared this post after Stassie celebrated her 25th birthday at a shindig in Los Angeles late last month.
Stassie Celebrates Birthday In Style
Stassie marked her 25th with style as she didn't let her injured leg dull her fun. In addition to the A-list guests, Kylie and other members of the entertainment business were present at the celebration.
Stassie flaunted a dazzling low-cut Meshki halter top highlighting parts of her toned upper chest and abdomen. In addition, the Instagram star was wearing a white miniskirt that showed off her toned legs and thighs.
The social media whiz wore a single white Nike sneaker and a matched sock during the event to maneuver around a mobility scooter while one leg was in a brace.