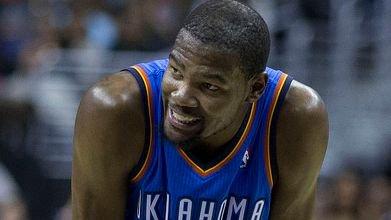 NBA Rumors: Proposed Raptors-Nets Trade Forms 'Killer Quartet' Of Kevin Durant, Pascal Siakam, Scottie Barnes & Fred VanVleet In Toronto
Brooklyn Nets small forward Kevin Durant is currently one of the biggest names on the trade market. When they were swept by the Boston Celtics in the first round of the 2022 NBA Playoffs, the initial expectation was the Nets would be running it back with Kevin Durant and Kyrie Irving in the 2022-23 NBA season. Unfortunately, it seems like Durant is no longer interested in extending his stay in Brooklyn. Before the start of the 2022 NBA free agency, Durant reportedly asked Nets owner Joe Tsai to trade him this summer.
Article continues below advertisement
Dream Kevin Durant Trade For Raptors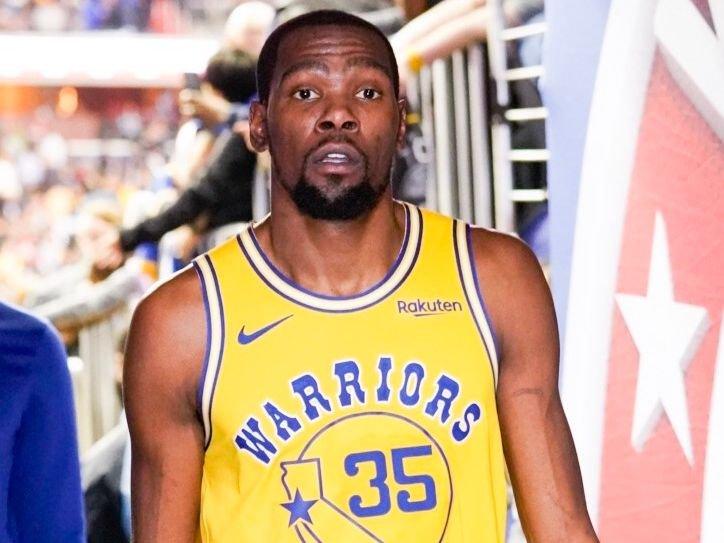 One of the teams that are rumored to be interested in trading for Durant is the Toronto Raptors. In a recent article, Zach Buckley of Bleacher Report came up with a hypothetical blockbuster trade idea that would enable the Raptors to acquire Durant without giving up Pascal Siakam or Scottie Barnes. In the proposed trade scenario, the Raptors would be sending a trade package that includes OG Anunoby, Gary Trent Jr., Precious Achiuwa, three future first-round picks, and pick swaps to the Nets in exchange for Durant.
Raptors Create 'Killer Quartet'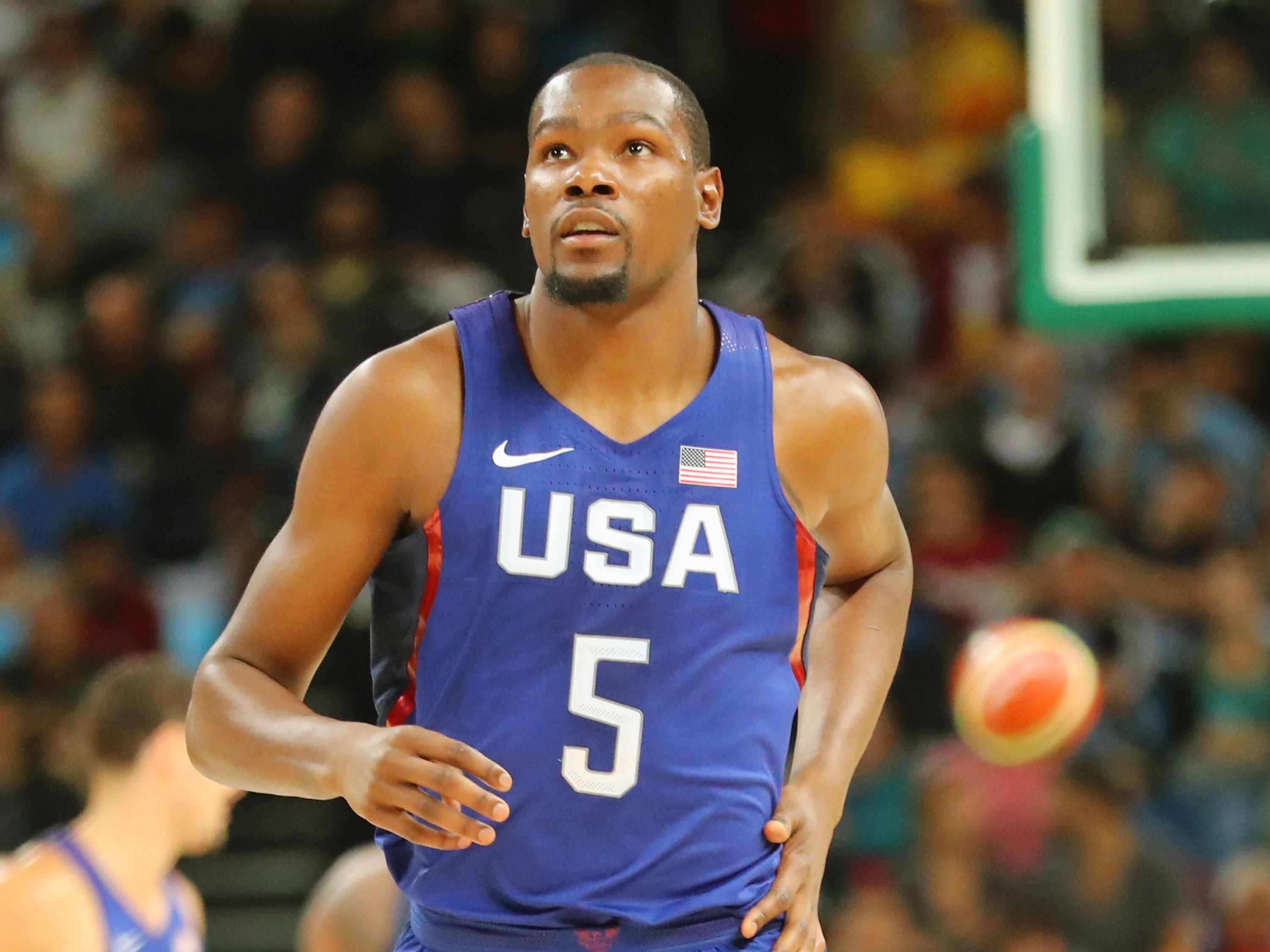 The proposed blockbuster deal would be a no-brainer for the Raptors, especially if they are serious about contending for the NBA championship title next season. Though it would cost them a plethora of precious trade assets, the suggested trade would enable the Raptors to form a "killer quartet" of Durant, Siakam, Barnes, and Fred VanVleet.
"It's a ton to send out, but check what's left behind: a killer quartet of Durant, Siakam, Barnes and Fred VanVleet; a supporting cast with capable contributors at every spot; and arguably the Association's best coach-executive tandem with Nick Nurse and Masai Ujiri," Buckley wrote. "The Raptors would be perennial contenders as long as they kept that core."
Article continues below advertisement
Kevin Durant's On-Court Impact On Raptors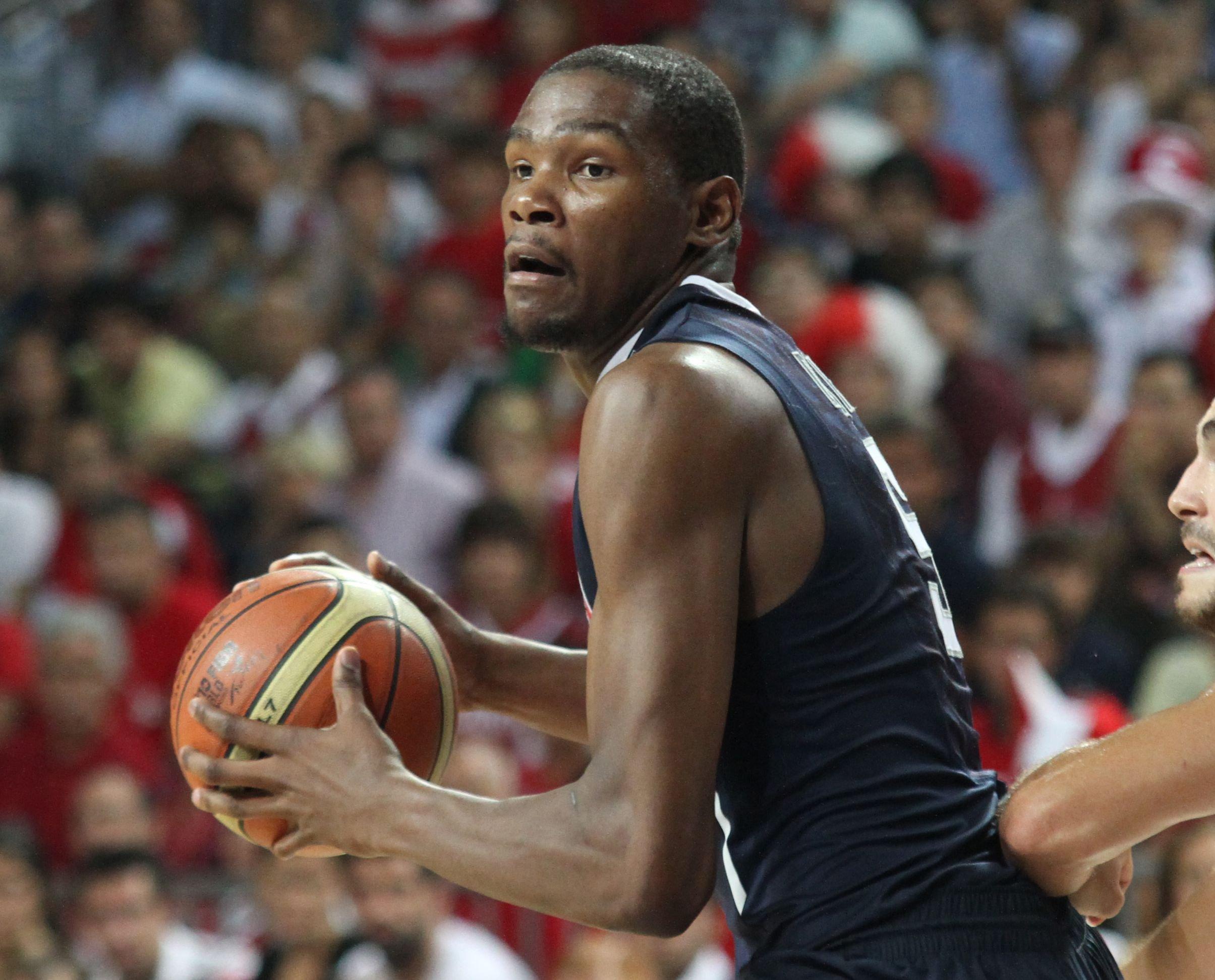 Durant would undeniably be a dream acquisition for the Raptors. His potential arrival in Toronto would tremendously improve the Raptors' offensive efficiency which ranked No. 16 in the league last season, scoring 109.6 points per 100 possession. He would give them a legitimate No. 1 scoring option, as well as a great rebounder, on-court facilitator, defender, and floor spacer. Last season, the 33-year-old superstar averaged 29.9 points 7.4 rebounds, and 6.4 assists while shooting 51.8 percent from the field and 38.3 percent from beyond the arc.
Does The Trade Make Sense For Nets?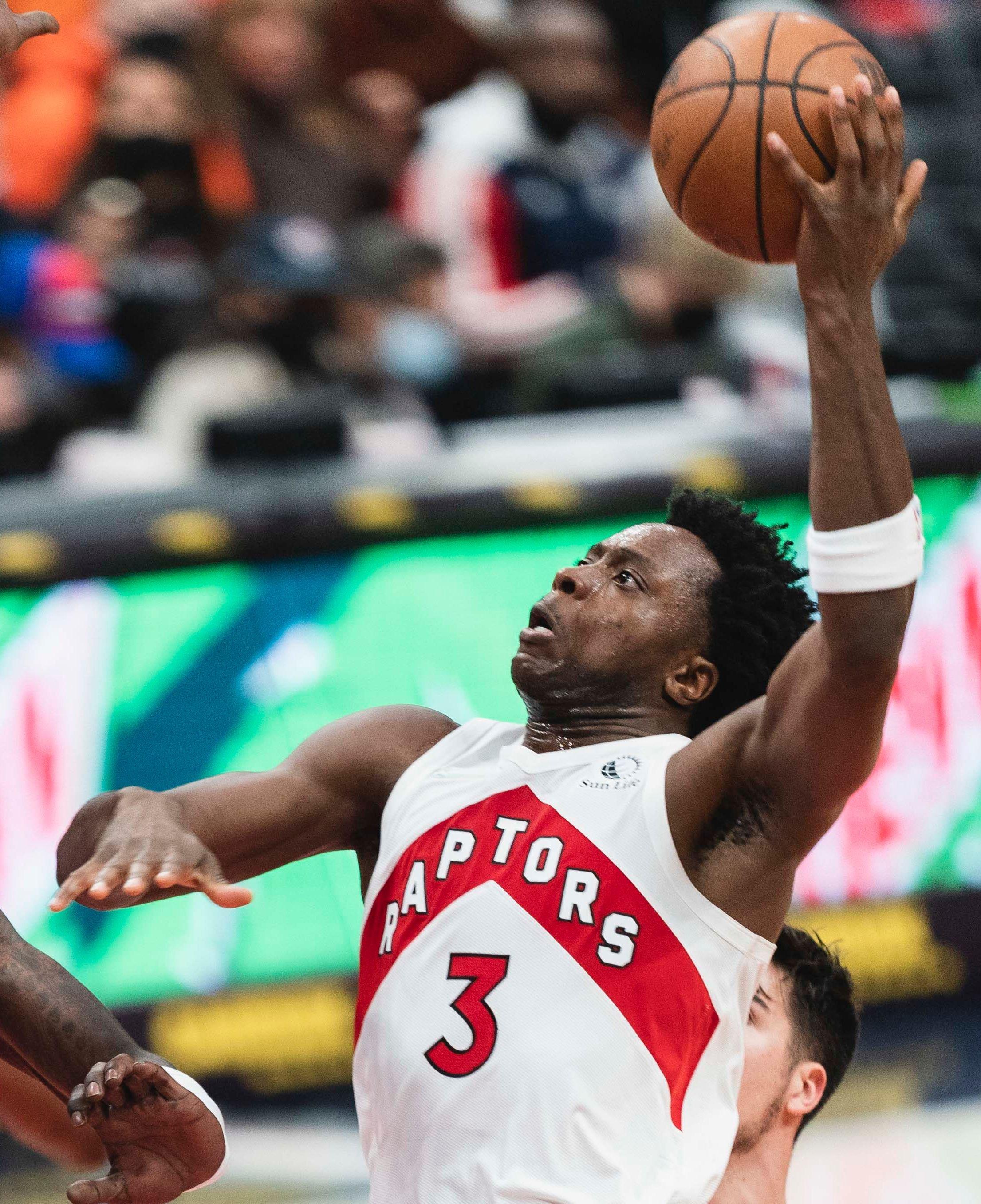 The Nets would definitely insist on the inclusion of Barnes or Siakam in the trade package but if they won't receive a better offer from other NBA teams, the return that they would be getting in the proposed trade isn't bad at all. By sending Durant to Toronto, the Raptors would be acquiring a solid three-and-D wingman in Anunoby, a young sharpshooter in Trent Jr., a promising big man in Achiuwa, and multiple future draft assets.
Acquiring Anunoby and Trent Jr. would be more beneficial for the Nets if they decide to build around Ben Simmons. Sharing the court with two legitimate three-point shooters would help the Nets maximize Simmons' effectiveness on the offensive end of the floor.